Berlin, the capital and largest state of Germany, stands as a testament to the country's rich history, cultural diversity and global significance.
In this article, we are going to explore the state of Berlin.
With a population exceeding 3.7 million, Berlin surpasses all other European Union cities in terms of Population, thus becoming a microcosm of global demographics.
This vibrant metropolis, which also functions as one of Germany's sixteen constituent states, epitomizes multiculturalism, serving as a melting pot where individuals from over 190 nations converge.
Let us explore Berlin in detail.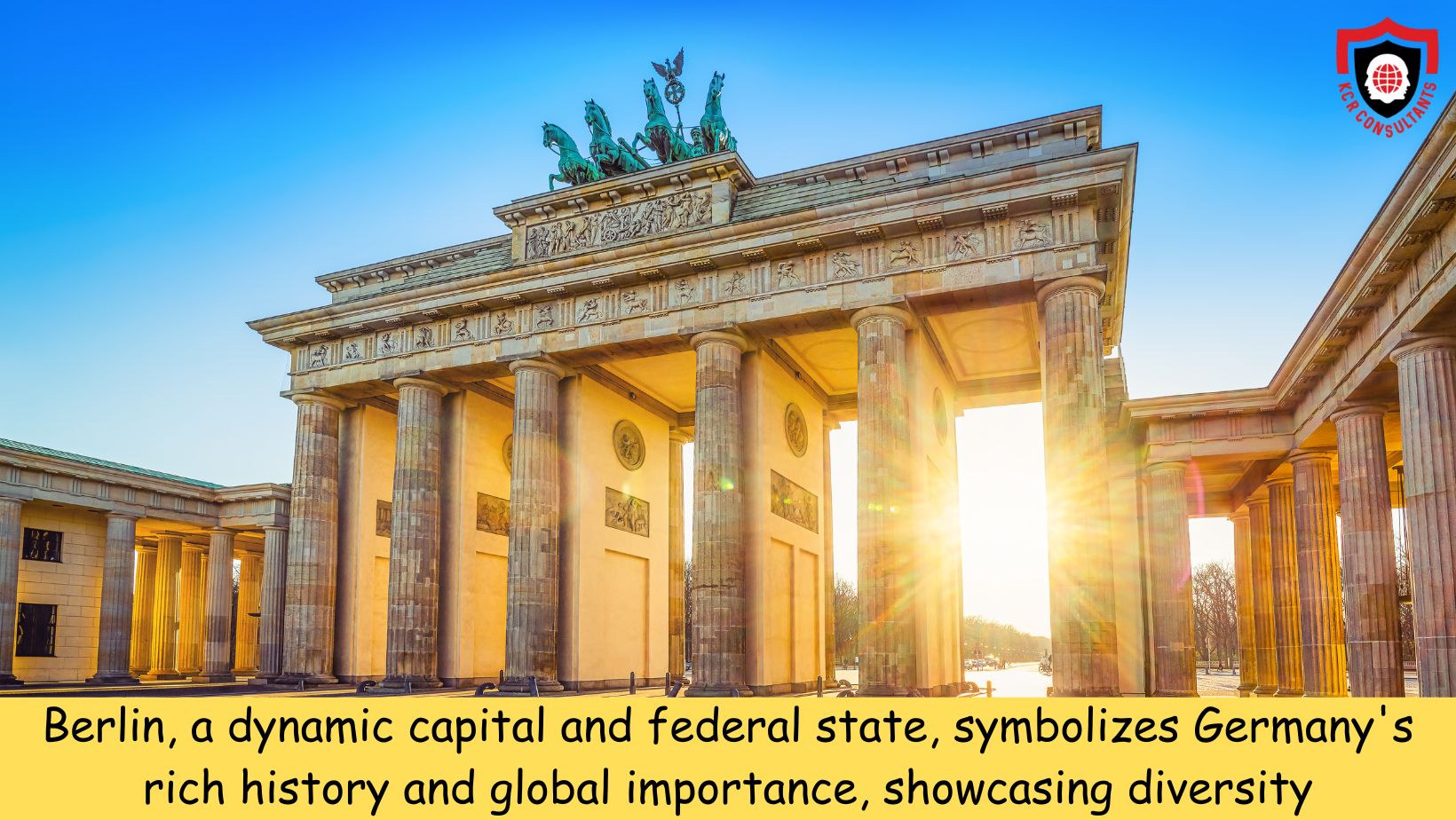 ECONOMY STATUS
Berlin, as both the capital city and a federal state of Germany, boasts a multifaceted and dynamic economy that reflects its unique position in the country.
Berlin has been experiencing rapid economic growth each year. Berlin has the second-highest growth rate in a nationwide comparison.
The gross domestic product went up by 4.9% in 2022.
Berlin's economy is also marked by a diverse range of sectors, including technology and startups, creative industries, tourism, healthcare and services, but the service sector is the most dominated.
CULTURE
German culture is famed around the world, with traditions like Oktoberfest being celebrated in cities across the globe.
Here in Berlin, it's not just about traditions like Oktoberfest; it's a city that pulsates with culture year-round. With its beer gardens, museums that whisper tales of centuries past and art galleries that provoke thought and inspiration, Berlin is a cultural kaleidoscope waiting to be explored.
The city's multicultural fabric is a product of its rich history, shaped by waves of immigration, geopolitical changes and historical events.
Berlin's appeal transcends national boundaries, drawing people from all corners of the world with its opportunities, cultural offerings and open-minded atmosphere.
This unique blend of cultures fosters an environment where diverse perspectives coexist and intermingle, contributing to the city's global outlook.
The state hosts many cultural events, sports activities, Races, challenges etc. to engage the public.
HISTORY
Let us go back in history to explore Berlin's origin.
At the end of the 12th century, Berlin and Colln, two trade towns on opposite sides of the Spree River in what is now the Mitte borough, joined together to form Berlin.
In the 13th century, Berlin was officially founded.
In 2008, state researchers found an oak beam likely from 1183. This means that Berlin is 54 years older than was thought before.
HIGHER EDUCATION SYSTEM
Now, we will look at the higher education system that facilitates internationalization.
Berlin is widely recognized as a highly sought-after global destination for pursuing higher education. Approximately one-fifth of the student population here consists of international students and this number is experiencing an upward trend.
The city and its academic environment are also drawing a growing influx of young graduates and established professors from other global regions.
This contributes to the advancement of research and teaching, as well as the overall development of the city. The concept of internationality is deeply ingrained in the self-perception of the capital city.
Berlin's capital region is well recognized as a prominent hub for higher education and research within Germany and Europe.
Throughout history, 67 Nobel Prize winners have been associated with the universities in Berlin.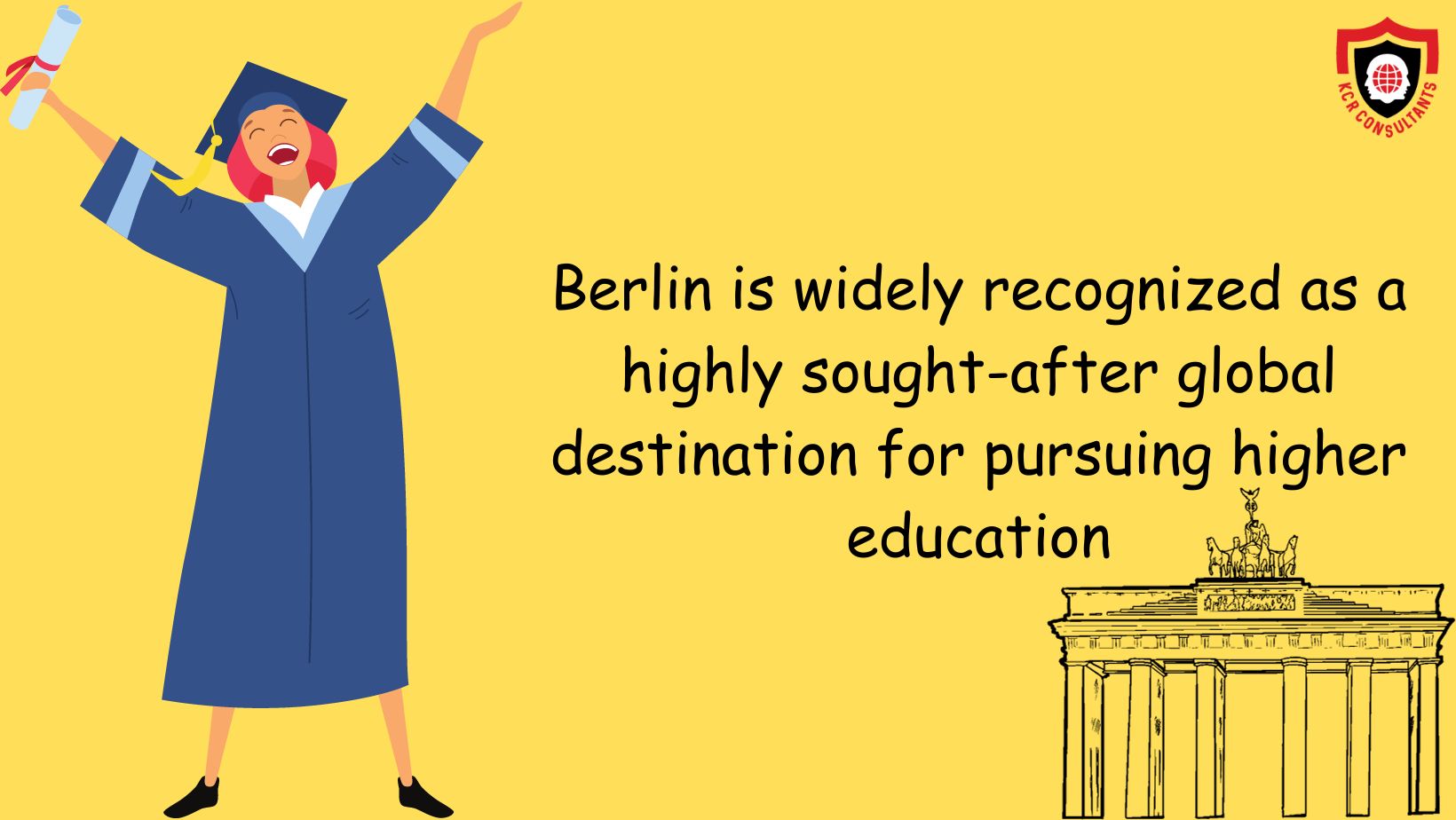 Short Note of Research Profile
The universities in Berlin provide a wide range of over 700 distinct academic programs, attracting a substantial student body of over 200,000 individuals engaged in research activities.
Approximately 20% of individuals originate from foreign countries, intending to acquaint themselves with the metropolitan area's conducive research environment.
The growing collaborations among universities, non-university research organizations and technological centers contribute to Berlin's status as a prominent hub for the intersection of business and science.
Higher education and research with internationality
In today's Berlin, the academic landscape is a bustling hive of intellectual activity, with a diverse workforce of approximately 2,360 scientists and scholars hailing from across the globe.
Excellent research and teaching opportunities are available to international students, PhD candidates, young scientists and professors in Berlin's academic setting.
Furthermore, a significant level of collaboration exists across numerous university and non-university institutions, characterized by their diversity.
The colleges and universities in Berlin are enhancing their visibility through the implementation of various initiatives, such as the provision of welcome and career services, establishment of strategic partnerships, introduction of international double degree programs, delivery of lectures in foreign languages, facilitation of research collaborations, promotion of continued education opportunities abroad and implementation of visiting professorship programs.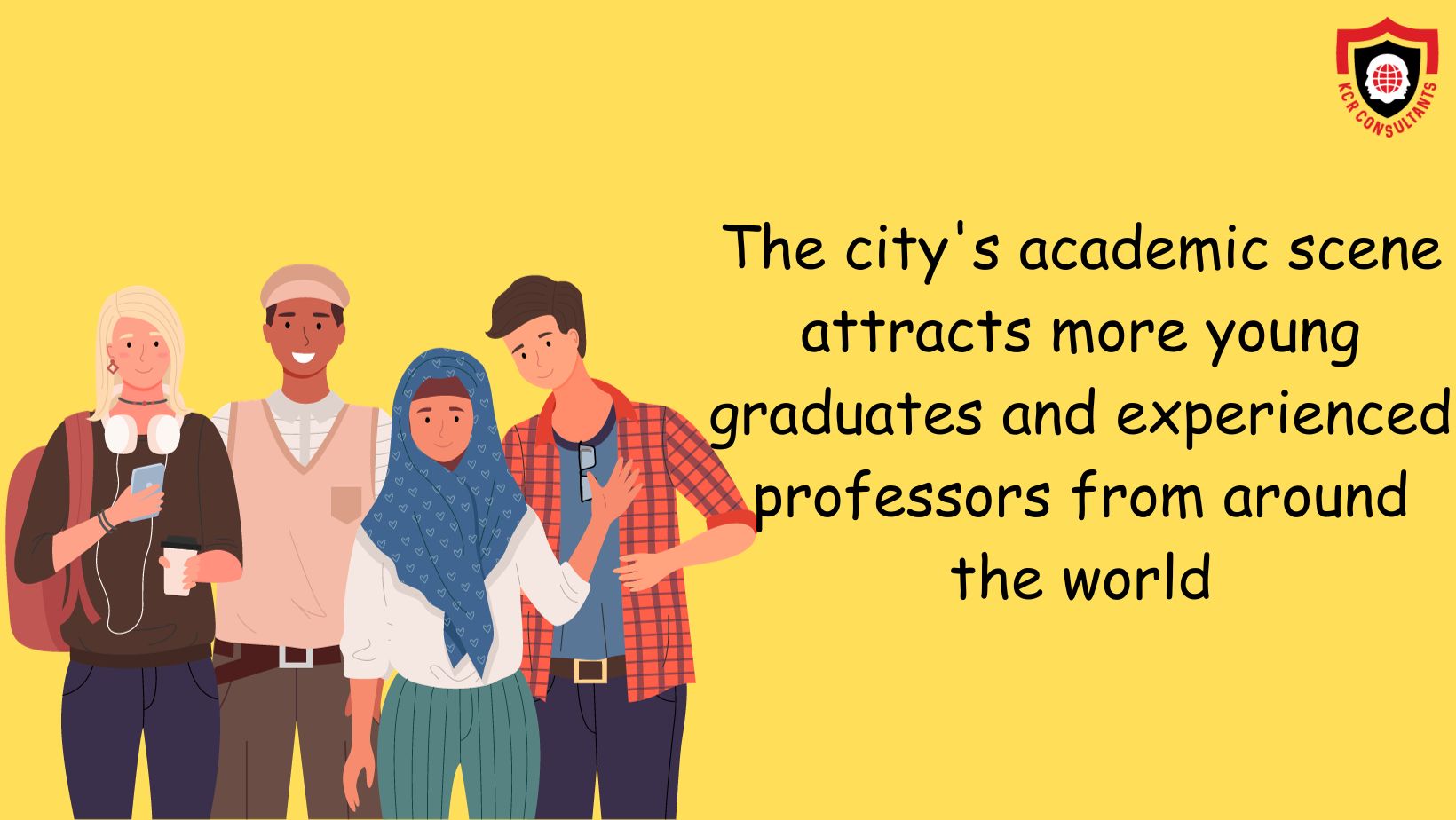 UNIVERSITIES IN BERLIN
Now, let us explore how many universities there are.
The university listed below are the universities of the state Berlin,
Hertie School
ESMT Berlin
Bard College Berlin
bbw University of Applied Sciences
BSP Business & Law School
HWTK – University of Applied Sciences
Akkon University of Human Sciences
Media Design University
Quadriga University Berlin GmbH
IU International University of Applied Sciences
Steinbeis University Berlin
H:G University of Health & Sports, Technology & Arts
ESCP Business School – Berlin campus
IB University Berlin
FOM University of Applied Sciences for Economics and Management
ISM ACADEMY GmbH
Fresenius University of Applied Sciences
Berlin Psychological University
GISMA Business School – Hannover Campus
HMKW – University of Applied Sciences for Media, Communication and Management
CBS International Business School
Macromedia University of Applied Sciences
International Psychoanalytic University Berlin
University of Applied Management
Protestant University of Applied Sciences Berlin
European University of Applied Sciences
PFH Private University of Applied Sciences
DEKRA Media University
SRH Berlin School of Design and Communication (BSDC)
EBC University
Nordakademie University of Applied Sciences
Hamburg distance learning university
Allensbach Konstanz University
IST University
College for Sport and Management Potsdam
MHB Theodor Fontane
Provadis School of International Management & Technology Ltd
University of Applied Sciences for SMEs (FHM) – Campus Bielefeld
EBZ Business School GmbH
SRH Fernhochschule – The Mobile University
Touro College Berlin
Diu Dresden International University GmbH
Euro-FH European Fernhochschule Hamburg
University of Applied Sciences Appollon
Wilhelm Buchner University
Diploma University of Applied Sciences Bad Sooden-Allendorf
Alice Salomon University of Applied Sciences Berlin
Free University of Berlin
Humboldt University of Berlin
Technical University of Berlin
Universität der Künste Berlin
Hochschule für Technik und Wirtschaft
Charité – Universitätsmedizin Berlin
Berlin School of Economics and Law
Berliner Hochschule für Technik
Ernst Busch Academy of Dramatic Arts
Konrad Wolf Film University of Babelsberg
Technical University of Applied Sciences Wildau
Universidad Europea Viadrina
Fachhochschule Potsdam is a University of Applied Sciences
SCHOLARSHIPS AND FUNDINGS FOR THE HIGHER EDUCATION
Do you think money will be the problem in pursuing Higher education in Berlin?
The answer to this question is here.
There are numerous scholarships to fund one's educational pursuits in Berlin. Various entities, including the state, political parties, churches and social groups like labor unions, provide scholarships to exceptionally skilled students.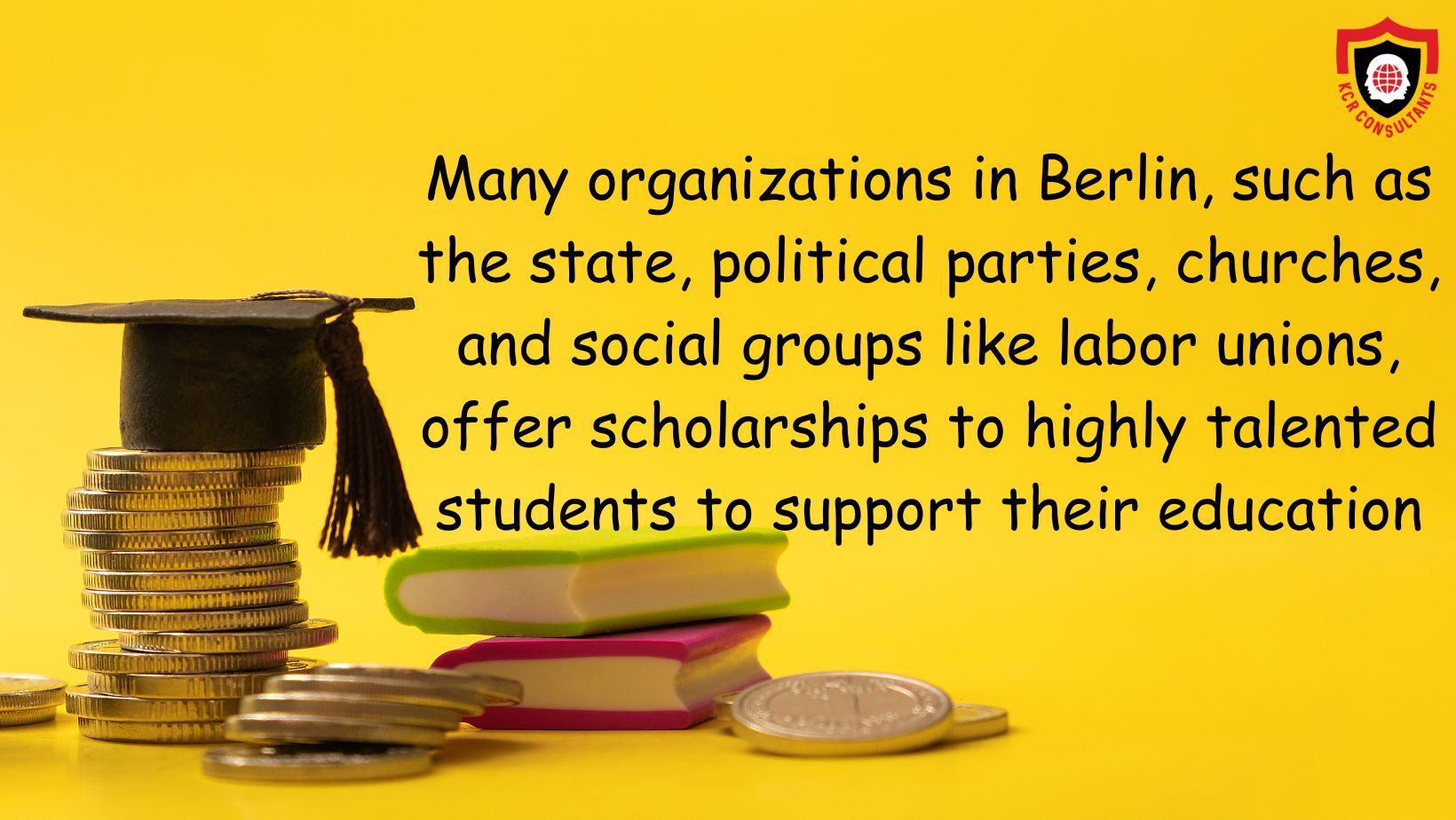 Some of the state scholarships are,
German National Academic Foundation
Deutschlandstipendium
Stiftung Begabtenförderwerk Berufsbildung gGmbH
Some of the party-affiliated foundations are,
Friedrich Ebert Foundation
Friedrich Naumann Foundation
Hanns Seidel Foundation
Heinrich Böll Foundation
Konrad Adenauer Foundation
Rosa-Luxemburg-Stiftung
Some of the other major scholarship providers
Hans Böckler Foundation
German Business Foundation
STUDIENKOLLEG
Now, will Language also be a barrier to study in Germany?
The answer to these questions is also here
Berlin offers international students the opportunity to participate in a studienkolleg, which is a preparation program designed to enhance their proficiency in the German language and academic studies.
Some of the Studienkollegs are listed below,
INSTITUTION- Studienkolleg TU Berlin
CITY- Berlin
TYPE- preparatory college
COURSES- T, W,
INSTITUTION- Studienkolleg at the Free University of Berlin
CITY- Berlin
TYPE- preparatory college
COURSES- M, T, W, G
RESEARCH STATUS
As part of higher education, the state has a globally valued research profile that attracts international students.
Let us explore the Research profile of Berlin in detail.
Berlin possesses a notable concentration of globally recognized research institutes, including the Fraunhofer Society, the Leibniz Association, the Helmholtz Association and the Max Planck Society.
These organizations operate independently from or maintain affiliations with the local universities.
WISTA in Berlin-Adlershof serves as a prominent research, business and technology cluster in Europe, boasting a substantial network of over 1,000 connected enterprises, university departments and scientific organizations.
Like these institutes, Berlin is filled with many more Research institutes and facilities which draws the attention of the international community.
Medical Research
One of the most prominent research concentrations in the state is Medical research.
Berlin is a significant medical research hub with a vibrant healthcare sector distinguished by many research institutes, enterprises driven by research and development and pioneering start-ups.
The State avoids the practice of animal testing.
Berlin, as a prominent hub for biomedical research, has established the objective of finding alternative methodologies to animal experimentation.
In pursuing this objective, a new research center is being launched at the Charité, a medical university of Berlin, in collaboration with various universities and institutes in Berlin, with financial support provided by the state of Berlin.
Humanities and Social Sciences Research
Let us explore another important research topic of Berlin.
Berlin is a city where several research disciplines exist in the humanities and social sciences.
Here, a multitude of disciplines come together, spanning the spectrum from studying ancient civilizations to exploring contemporary global change processes.
This rich interdisciplinary environment cultivates profound competence in research, enabling scholars to draw insights from various domains and collaboratively address complex societal and historical challenges.
The state's academic landscape, characterized by renowned universities and research institutions, fosters intellectual curiosity and cross-disciplinary dialogue, making Berlin a thriving epicenter of scholarship and innovation in the humanities and social sciences.
INDUSTRIAL BACKGROUND
Do you know that after the Second World War and the division of Berlin, the industrial sector lost some of its competitive edge!
This was partly because companies left the city and big companies moved their headquarters and research and development departments to the Federal Republic of Germany.
After years of structural changes caused by reunification and a large number of job cuts in the industrial sector, Berlin's industrial sector is now made up of modern, competitive businesses that make new goods.
Today, with its fresh, innovative drive, Berlin's industry is building on a successful tradition.
Let us explore the Major sectors that the state gives importance to are,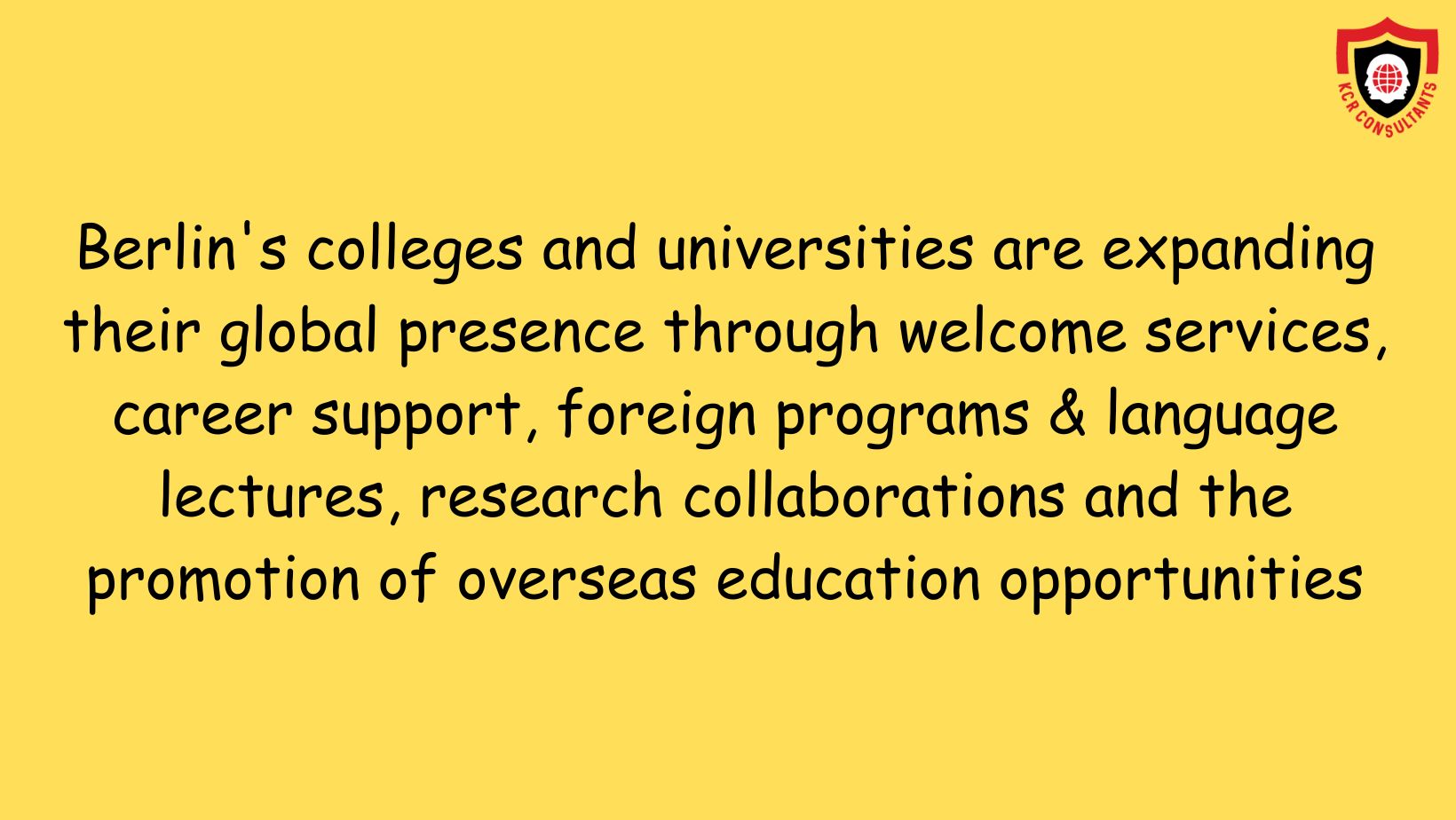 Healthcare
First, let us explore the State's Healthcare sector.
Berlin is considered a significant hub for life sciences in Germany, boasting over 360 medical technology and 280 biotechnology businesses, 35 pharmaceutical companies and over 145 clinics.
The healthcare sector in the capital region employs over 410,000 individuals. The industry generates around 34 billion Euros in annual revenue.
Some of the internationally renowned institutions are,
Charité
Max Delbrück Center for Molecular Medicine
German Rheumatism Research Centre
German Heart Centre Berlin
Information, communication, media, creative industries
Now, let us explore the next sector.
The IT, media and creative industries are some of Berlin's biggest economic sectors. They are made up of many small and medium-sized businesses that are very specialized and a lively scene for new companies.
More than 38,000 businesses make sales of 40.6 billion Euro with about 252,000 workers.
Berlin is tech-friendly and its officials are open to new ideas.
Energy Technology
Another important sector is the Energy sector.
In Berlin, there are about 6,500 energy technology companies with more than 60,500 employees and about 29 billion euros in sales.
There are a lot of study centers, universities and other places of higher education that do excellent research and teaching in all areas of energy engineering.
The main offices of major solar business groups and energy agencies are here.
Berlin wants to become a climate-neutral city in the next few decades. This is the same way that other big cities worldwide are reacting to climate change challenges.
Several projects are being done here to build and test technologies that work well.
Photonics
Let us explore the Photonics sector.
Photonics and microsystems are two important cross-cutting technologies that are driving a lot of new ideas.
Over 400 companies in Berlin focus on optical technologies or microsystems technology as their main business.
The area around the capital is a great place to study. At 33 universities and research institutes, people study processes, make new parts and materials and train highly skilled experts in these areas.
Laser technology used for traffic and space travel, the internet, biomedicine and X-ray technology are just some of the things that are talked about.
Manufacturing
Finally, we are going to explore the Manufacturing industry.
Berlin is a contemporary industrial hub that presents favorable circumstances for enterprises seeking to establish manufacturing operations, owing to its advantageous amalgamation of cutting-edge technologies and well-established sectors.
Some of Berlin's important industries are:
Chemical and pharmaceutical industry
Food industry and tobacco processing
Metal industry
Electrical and electrical engineering industry
Mechanical engineering
Transport technology
CAREER FACILITY
As we explored the Industrial status in the state, it became evident that Berlin exhibits a substantial level of advancement and growth within the industrial sector. Due to its significant growth in the industry, the state presents a greater array of professional prospects for individuals.
Berlin provides comprehensive job placement services through various government and private agencies. These services help job seekers find suitable employment opportunities across different sectors and industries.
Berlin, the capital of Germany, is host to prominent multinational corporations that hold significant global recognition and are major contributors to the worldwide workforce.
This city exhibits a high level of employment strength.
The state provides various job opportunities accommodating individuals with varying backgrounds and objectives.
One of the things to know about working in Berlin is that the manufacturing enterprise is represented by 700 corporations and employs greater than one 100,000 people. Still, the process marketplace evaluation shows that maximum employees within the German capital—about 80%—work within the offerings sector, whilst about 10% paintings in enterprise and creation.
Berlin is also widely regarded as a very desirable location for companies and entrepreneurs seeking to establish a presence in Europe, due to its unique convergence of commerce and technology.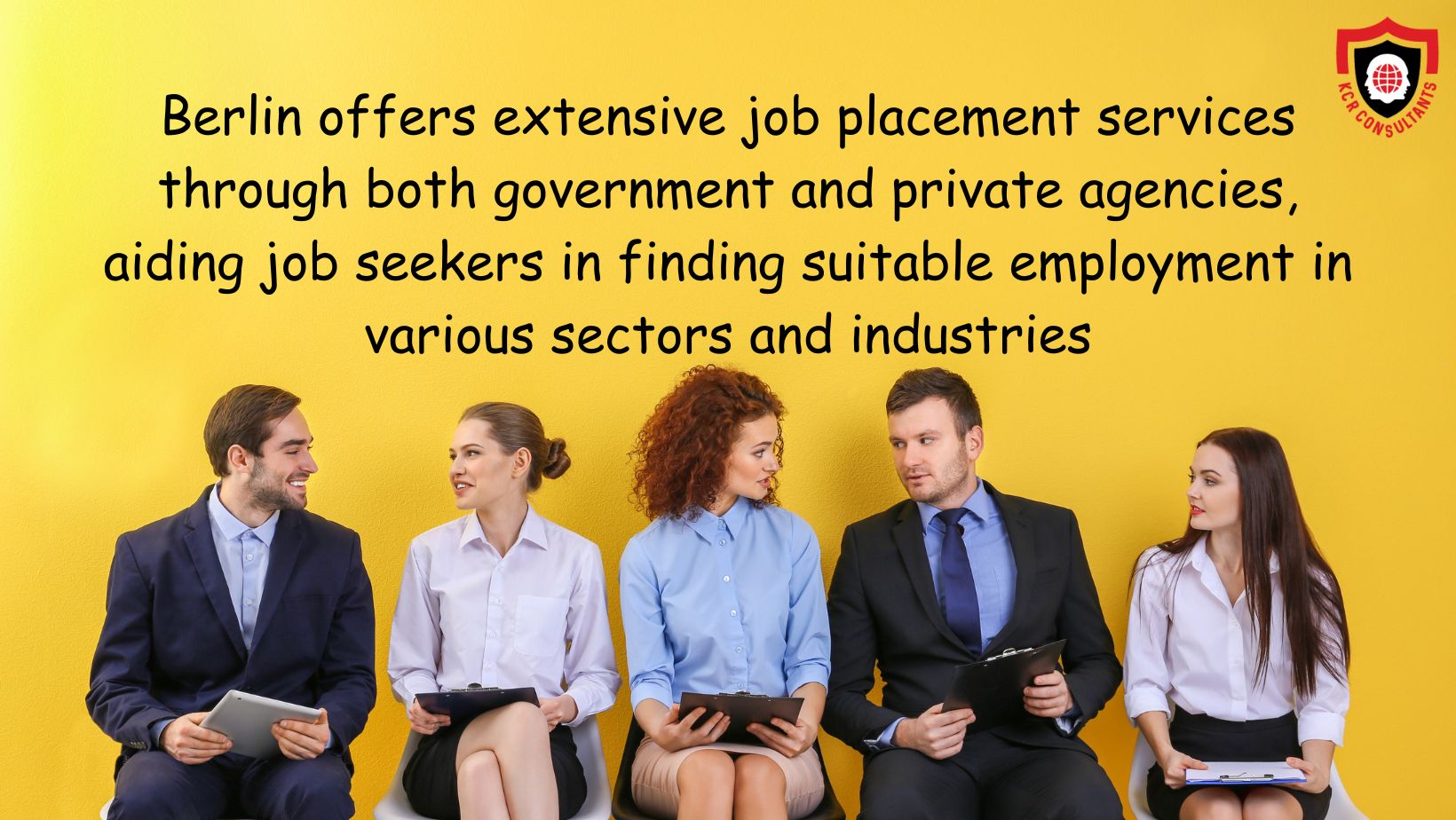 Networking Events
Berlin hosts numerous networking events, job fairs and industry-specific meetups throughout the year.
These events facilitate connections between job seekers and potential employers, creating opportunities for career advancement.
Vocational Training
Berlin also offers vocational training programs and apprenticeships for individuals seeking hands-on experience in various trades and industries.
These programs combine practical learning with on-the-job training.
Online Job Portals
Berlin also offers several online job portals that cater to the state's job market, making it easy for individuals to search for job openings, submit applications and connect with employers.
Top employers in Berlin
Siemens
Amazon
HubSpot
Deutsche Bank
SAP
Some of the Focused Sectors are,
Health
Life sciences
Information, communication, media, creative industries
Research and development
Manufacturing trade
Energy sector
Some of the famous IT companies are,
Microsoft
Red Hat
Salesforce
SAP
Shopify
Some of the top Healthcare are,
Charité
Philips
Doctolib
Labcorp
GE HealthCare
Audibene
Some of the world recognized Manufacturing companies are,
Tesla
Siemens
BASF
NIKE
BMW Group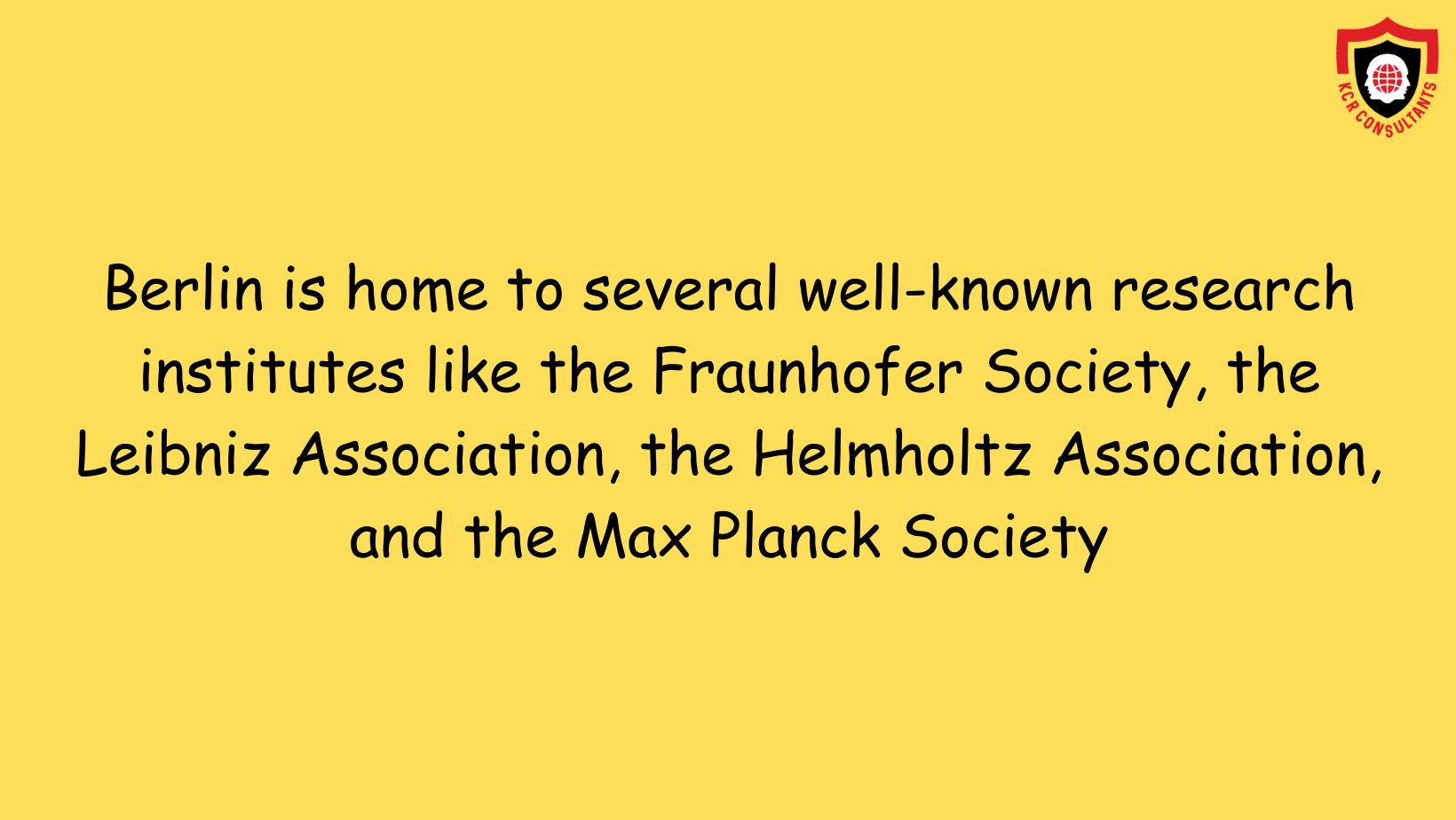 ACCOMMODATION
Not only Adults who are working can accommodate in Berlin but also the studying students. Students can stay at Berlin without any worries.
Berlin is considered a cost-effective urban center for students compared to other major cities in Germany and Western Europe.
International students have the opportunity to pursue their studies in Berlin while also benefiting from the complimentary use of the city's public transport system, provided they enroll in an institution.
TRANSPORT FACILITY
Berlin boasts a comprehensive and highly advanced public transport system, encompassing underground and above-ground railway systems, in addition to a fleet of buses and trams.
Let see about some of the transport facility available in Berlin,
Subway (U-Bahn)
One of the transport systems is the subway. The Berlin subway system operates on a vast network of around 146 km, encompassing a total of 173 stations.
The majority of underground lines are situated underground, while there are exceptions when certain lines are constructed above ground.
The most exceptional one that runs through is the U-Bahn. The U-Bahn is renowned for its trains, characterised by their distinctive yellow colour.
Tram & Metrotram
Another transport systems is the Trams and Metrotram.
Berlin boasts a comprehensive network of over 20 tram lines.
Many of the public uses trams as it were convenient.
Compared to normal trams, the Metrotram lines run more frequently.
Buses
One of the most common transport system used by most of the Public is Buses.
The Berlin transport business BVG manages a variety of public bus routes that cater to both the metropolitan core and the surrounding suburban regions of Berlin.
Buses often go along routes that are not covered by other forms of public transportation.
Night Buses & Public Transport at Night
Public transportation here works even at night.
The S-Bahn and subway systems operate continuously for 24 hours on weekends.
During weekdays, public transportation such as night buses and the Metrotram offer uninterrupted access throughout the night.
Taxi
Another mode of transportation is Taxi which will be available at fair price.
Berlin has an approximate fleet of 8,000 taxis currently in operation.
Berlin takes fairness seriously. Price fixing is a big no-no in the city. Instead, the fare is determined by the ever-watchful taximeter, ensuring that they pay for the distance the people travel and nothing more.
Airports
There is another important mode of transportation, which is the Airport facility.
Berlin is facilitated by a commercial international airport called Berlin Brandenburg Airport (BER).
The original capacity of the terminal is estimated to accommodate roughly 27 million passengers annually and the airport is expected to increase the terminal's capacity to approximately 55 million passengers per year by 2040.
CONCLUSION
In conclusion, Berlin is a vibrant symbol of Germany's rich history and global significance. This dynamic capital and federal state is a true microcosm of diversity.
With a significant international student population and a rich history of academic excellence, Education is paramount and Berlin's job market is robust.
In every aspect, Berlin invites exploration, embraces diversity and celebrates the future while honoring its past. It's not just a city; it's a vibrant tapestry of experiences, ready to welcome all who seek to be a part of its ever-evolving story.
Related Article: Ausbildung