Ausbildung Bakery Salesperson in Germany
If baking and business come naturally to you, take an apprenticeship program (Ausbildung) as a bakery salesperson!
Bakery salesperson training under Ausbildung in Germany
You spend three years in a bakery and a vocational school receiving the Ausbildung training necessary to become a bakery salesperson.
Taking care of clients comes first.
You can sell the baked items you want, slice the loaves, and fill the rolls one at a time.
You ought to know the ingredients in the bread, even if baking is not one of your professions.
You will learn the various materials and substances and be able to respond to customer inquiries.
Sanitation is vital in the food industry.
On Saturdays and Sundays, bakeries frequently treat customers to freshly baked rolls, so be ready to work the sales counter on those days.
Did you know Egypt had bakeries that provided bread to people 5000 years ago? They were the first to employ baking yeast. 
Requirements for bakery salesperson training under Ausbildung in Germany 
You need to be sociable and open-minded to work as a bakery salesperson.

The happier and more approachable you are with clients, the more probable they will place an order from you the following day rather than from your rivals.

You should also be interested in food and its ingredients because the job involves baking.

Since the rolls must be expertly garnished and prepared under time constraints, some tact is also necessary.

You should be proficient in mental arithmetic because cash registers can occasionally malfunction.

You ought to possess a high school diploma in terms of formal education.
Did you know Germany has the widest variety of bread? You can choose from 1,200 small baked items and about 300 different pieces of bread. 
Career prospects for bakery salesperson under Ausbildung in Germany 
You have several chances for promotion once you complete your training to become a bakery salesperson.

After earning experience and additional training to become a sales manager, you could assume branch administration and be in charge of other personnel.

You could become a specialised educator and share your skills with upcoming baker sellers.
Talk to KCR CONSULTANTS now! They are ready to help you with the Ausbildung in Germany program.
Make your customers speechless and satisfied with your eloquence in bakery skills and expertise!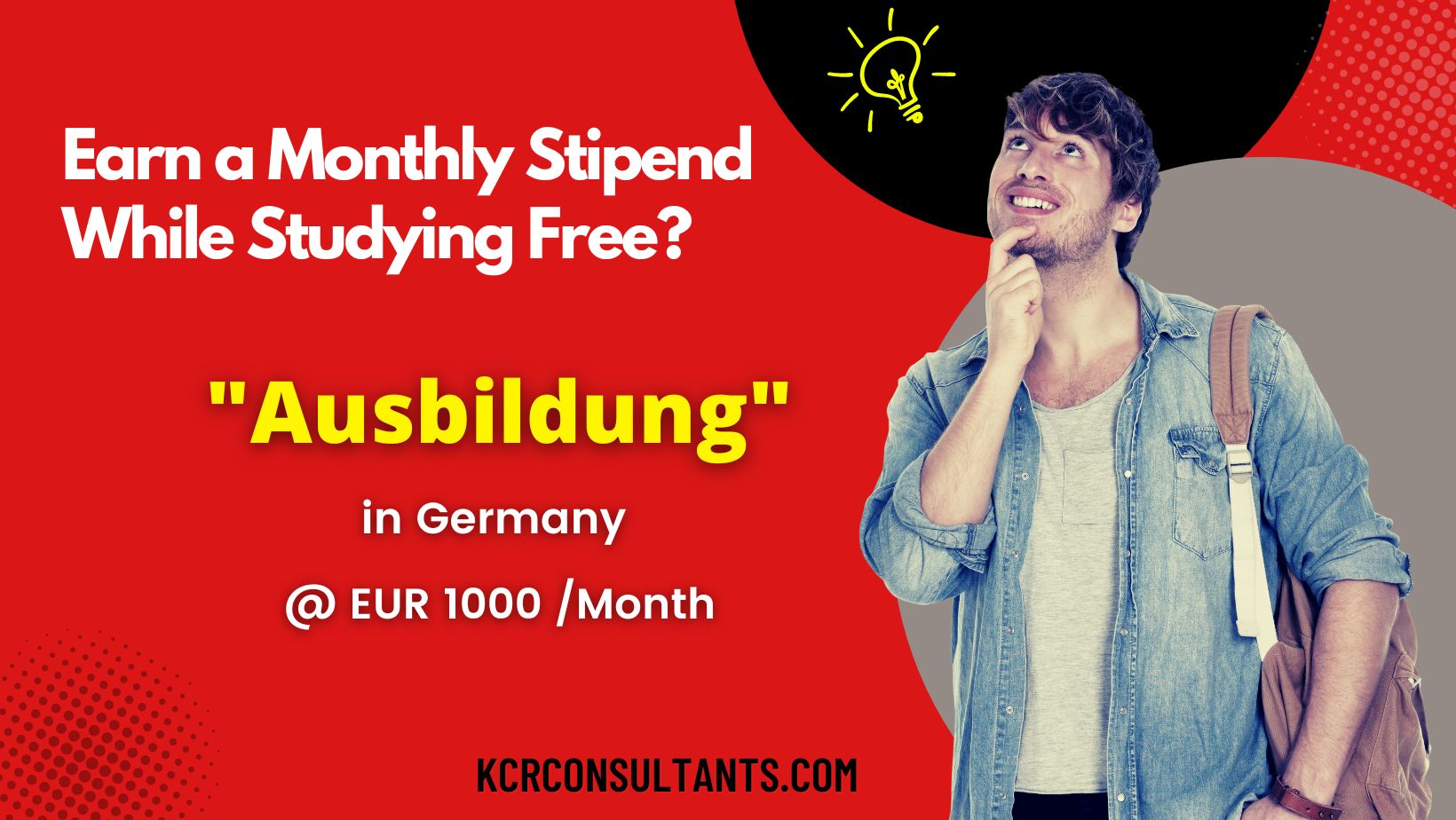 THE TRENDSETTING VOCATIONAL ROUTE TO GERMANY IS UNIQUE IN ITS NATURE AND SPIRIT.