Ausbildung Tiler in Germany
If you are fond of tiles, take an apprenticeship program (Ausbildung) as a tiler!
Role of a tiler under Ausbildung in Germany
The primary responsibilities of a tiler apprentice include covering walls, floors, and facades with wall and floor tiles composed of natural or synthetic stone, glass, ceramic, or mosaic.
You are available to assist the client with the choice of material and pattern because you are an authority in your profession.
You are the expert on which tile kinds are ideal for each area, how long the project will take, and what precautions to follow.
You consider factors like cleanliness and hygiene as well as design in this.
You will learn how to calculate material costs, interact with the subsoil, and create insulating and barrier layers as part of your Ausbildung training to become a tile, slab, and mosaic layer.
You will acquire the necessary abilities throughout your Ausbildung training at the vocational school and workplace.
You will study how to fix and repair old and broken tiles, slabs, and mosaics as you gain experience as a tiler and learn how to install new slabs. 
Requirements for a tiler under Ausbildung in Germany
You need a secondary school diploma.

It is crucial that the processing be structurally sound and immaculate in terms of aesthetics.

Everything ought to appear orderly and accurate.

You should be flexible.
Career prospects for a tiler under Ausbildung in German

y
You have the chance to advance your career and boost your earnings in the craft industry with additional training as a technician or foreman.

You can pursue your master's degree after passing the journeyman's test and gaining practical experience.

To work for yourself as a tile installer, you are no longer required to have a master's degree.

You can advance on the career ladder by specialising in various fields.

You can work your way up with a bachelor's degree in civil engineering.

 
Why not call KCR CONSULTANTS? Counsellors will guide you through the Ausbildung in Germany program. 
Lay beautiful and elegant tiles that will make people stop and notice it for a moment!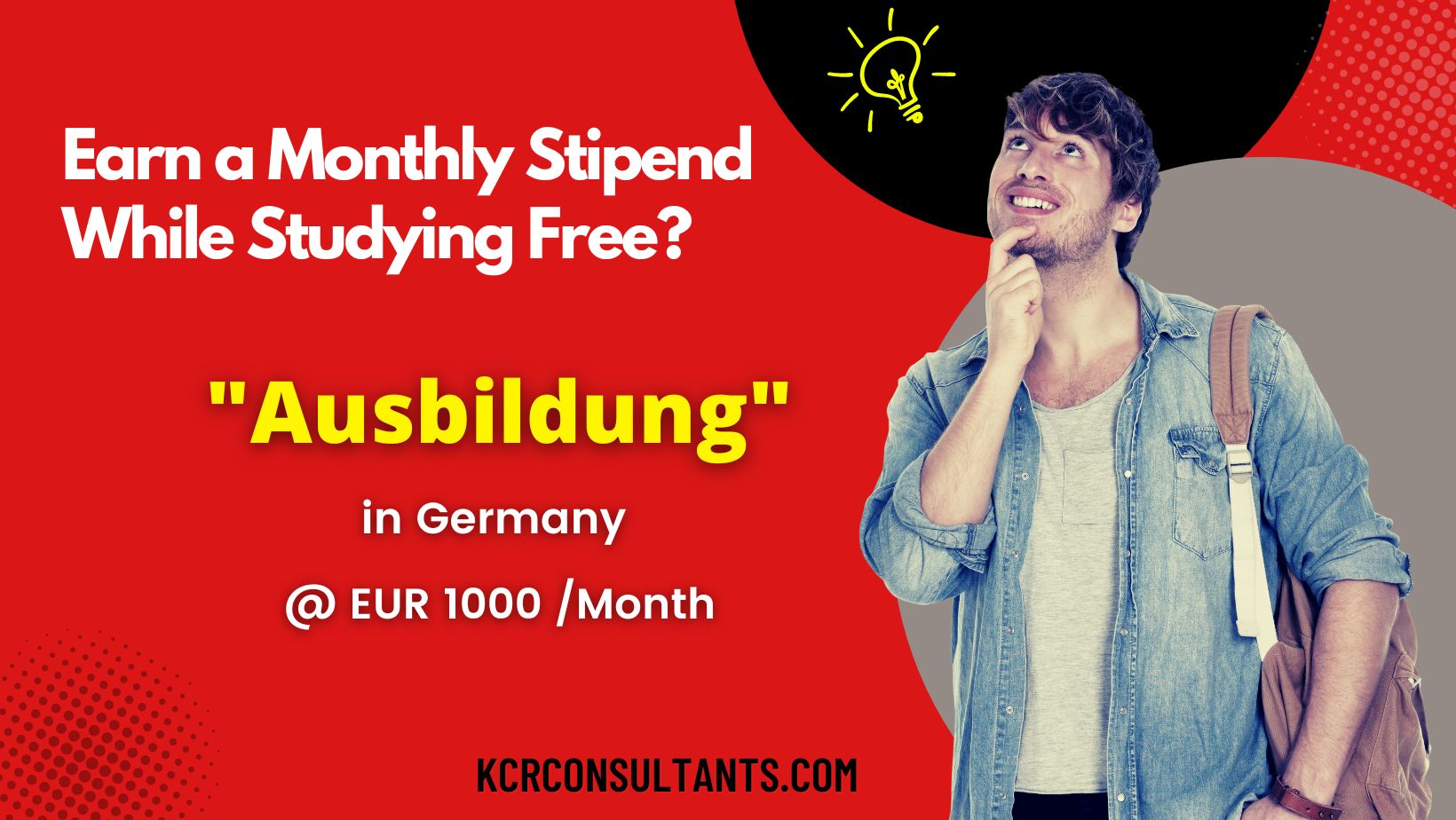 THE TRENDSETTING VOCATIONAL ROUTE TO GERMANY IS UNIQUE IN ITS NATURE AND SPIRIT.