Ausbildung Tailor in Germany
Have you adored your mother when she makes those torn clothes into something beautiful?
Go a step further and take an apprenticeship (Ausbildung) programme as a tailor! 
Role of a tailor under Ausbildung in Germany
You work as a customised tailor for clients who value well-made, high-quality fabrics, don't suit standard garment sizes, or have too specific tastes.
You create unusual clothing items like ball gowns, wedding outfits, or theatre costumes.
You must be clear about the customer's requirements and discuss the cut, colour, and fabric.
You can sit down at the sewing machine with all this knowledge and begin stitching. 
Did you know that because their neighbourhood bar was closed, apprentice tailors from the year 1398 stayed away from the city of Koblenz for ten years on their hikes? This was recorded as the oldest and longest strike in the trades' history. 
Tailor training under Ausbildung in Germany
To become a tailor, you must complete two different forms of instruction.
A secondary school diploma is adequate for academic purposes.
You discover that the art of bespoke tailoring requires math, creativity and workmanship.
You determine how much to charge your consumers for their clothing and how much fabric is required for each garment component.
Introduce yourself to a few lesser tailors in the city; the options are limitless.
You must choose whether you want to work as a women's or a men's tailor during your Ausbildung training. 
Did you know that DIY (do it yourself) is once again a hot trend that you may take advantage of using your sewing skills? You may teach sewing classes or write a blog with sewing advice. 
Career prospects for a tailor under Ausbildung in Germany
After completing the three years of

Ausbildung

instruction, you can increase your wage and job prospects by earning extra credentials.

You can pursue more training to become a technician focusing on textile business administration or garment technology.

You could become a master tailor.

You can study clothes technology, textile design, or fashion.

Create your own future!

 
Talk to KCR CONSULTANTS now! They will describe Ausbildung courses in Germany. 
Become a legend by creating a whole new era of clothing!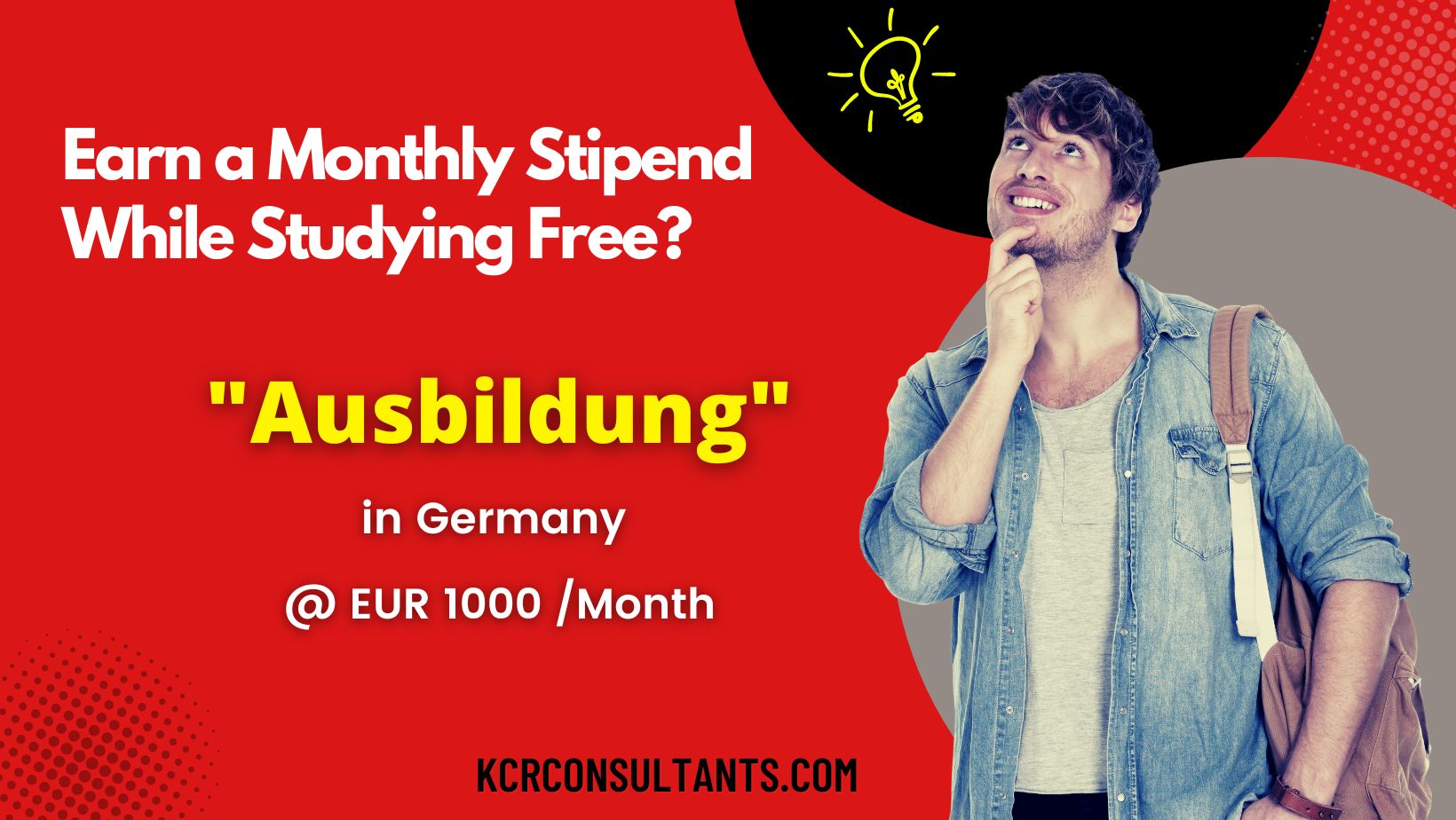 THE TRENDSETTING VOCATIONAL ROUTE TO GERMANY IS UNIQUE IN ITS NATURE AND SPIRIT.