Ausbildung Surveyor in Germany
If you find surveying exciting, you can take an apprenticeship program (Ausbildung) as a surveyor! 
Did you know that before the 19th century, mapmakers added fictitious objects, decorations, or mountains in place of blank spaces to represent uncharted territory? 
Role of a surveyor under Ausbildung in Germany 
You can count on having an exciting job every day if you work as a surveying technician.
The Ausbildung training for surveying technicians is for strong, active individuals who can capture data precisely, even in cold and damp conditions.
You must demonstrate your capacity for teamwork because effective teamwork is essential to achieving an error-free measurement.
You will frequently interact with construction authorities, property owners, and other specialists. 
Requirements for a surveyor under Ausbildung in Germany
You need to be technically advanced.

You should write steadily.

You must be good at arithmetic, physics, geography, and painting.

 
Did you know that it took until the middle of the twentieth century for sonar to be able to map the ocean floor methodically? 
Surveyor training under Ausbildung in Germany
Throughout the three-year (Ausbildung) apprenticeship, theory at the vocational school and practice at the training company swap regularly.
You do tasks like gathering and processing geodata, doing construction markings, or producing planning papers.
You handle geodata, oversee the entire surveying process, estimate the worth of properties, and conduct technical surveys.
During your Ausbildung training, you can choose to concentrate on mountain surveying.
The general Ausbildung training without specialisation will provide you access to more work prospects down the road. 
Career prospects for a surveyor under Ausbildung in Germany
Geography, geology, cartography, mining, property management, field service, or the documentation of geodata are all possible specialisations.

As a state-certified technician, you can pursue more education and a job in geological engineering.

You can work for yourself.

At a technical college or a university, you can pursue a course in geoinformation or surveying technology.
KCR CONSULTANTS is the place to know about the Ausbildung programs in Germany.
Use your surveying skills and find something mind-blowing!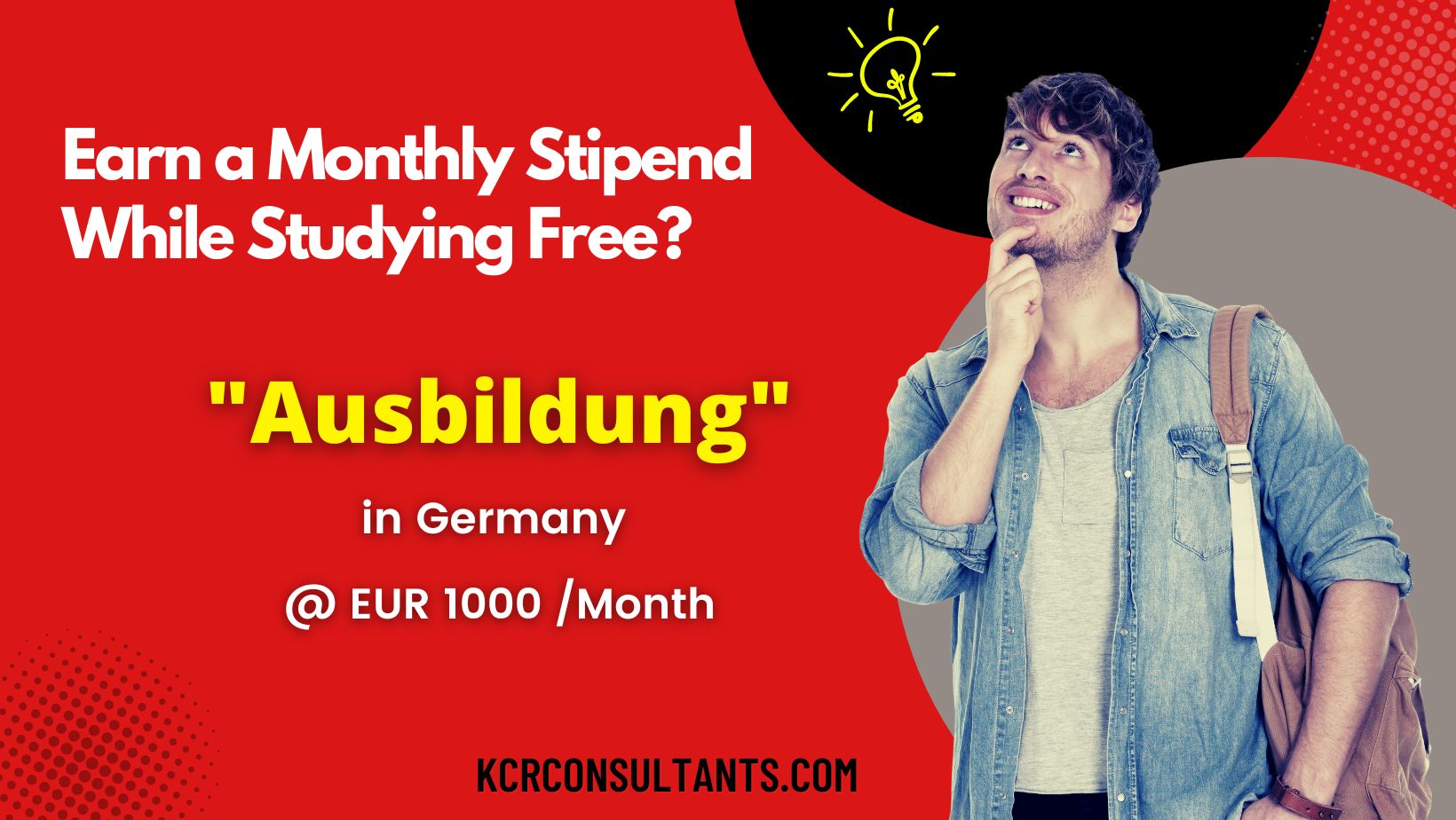 THE TRENDSETTING VOCATIONAL ROUTE TO GERMANY IS UNIQUE IN ITS NATURE AND SPIRIT.