Ausbildung Silversmith in Germany
If you are particularly fond of silver, you can take the apprenticeship program (Ausbildung) as a silversmith and make it your world! 
Did you know that the maximum thermal conductivity of any metal is found in silver, which also has the greatest electrical conductivity of any element? 
Silversmith training under Ausbildung in Germany
You learn to shape metals with hammers or punches during your silversmith Ausbildung instruction, including copper, brass, and silver.
You create a wide range of things.
You can display your excellent silver tableware crafted by you at significant events like weddings, birthdays, or Christmas.
You produce other items besides plates and bowls.
You create a detailed sketch before fulfilling a customer's order.
When the client is satisfied with your design, you inform them of the price and the materials.
Using small tools, you mould the silver sheet until the object has the correct shape.
The surface is embellished with punches or delicate patterns to add embellishments. 
Did you know that sterling silver is an alloy made up of 92.5% pure silver and 7.5% other metals, generally copper? Therefore, the fineness is 925/1000.
When designing, there are no forms, colours, or ingenuity restrictions.
You can add a colourful, glass-like layer to your silver jewellery with enamel.
It's a fantastic appearance since the transparent enamel allows light to pass through the many colourful layers and reflect off the silver.
Becoming a silversmith requires a very diverse education and gives you the chance to express yourself freely and creatively. 
Career prospects for a silversmith under Ausbildung in Germany
You perform management duties for the business or operate in the manufacturing sector as a master silversmith.

As a technical business administrator, your primary responsibilities include planning, organising, managing sales, and keeping an eye on manufacturing.

With a bachelor's degree in jewellery design, you can enter the workforce immediately or start your own business.

 
KCR CONSULTANTS are ready to guide you with the Ausbildung programs in Germany. 
Create beautiful intricate jewels from silver with your incredible skills!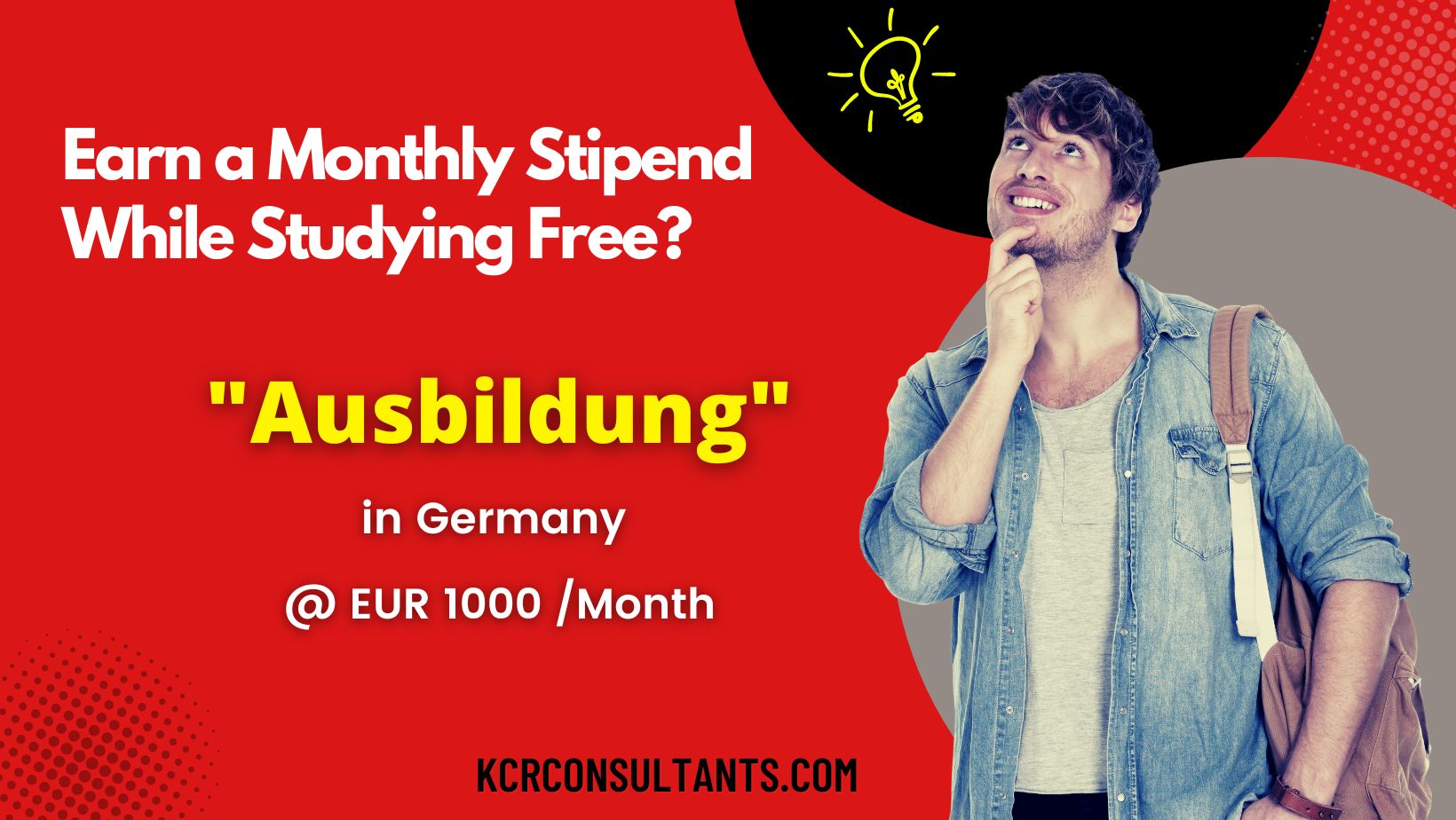 THE TRENDSETTING VOCATIONAL ROUTE TO GERMANY IS UNIQUE IN ITS NATURE AND SPIRIT.