Ausbildung Shipping Clerk in Germany
If ships and the sea give you goosebumps, please choose the apprenticeship program (Ausbildung) as a shipping clerk! 
Role of a shipping mechanic under Ausbildung in Germany
You organise the marine freight.
You compute orders, rates, and container schedules.
You are constantly in contact with the export and import businesses and freight forwarders.
One of your responsibilities is to manage a ship when it enters the port.
You make berth reservations, register inbound ships, and finish the freight and customs paperwork.
You compile damage reports and identify the causes if the ships were damaged or someone broke the cargo. 
Shipping clerk training under Ausbildung in Germany
Three years are required for dual Ausbildung training to become a shipping clerk.
It is separated into lessons at the vocational school and work at the Ausbildung training company.
Your Ausbildung training firm could be a ship broker or a tramp shipping firm.
You spend most of your time at work, but you occasionally work outside, such as on a ship or in the harbour.
Liner shipping or tramp shipping clerk programmes are available.
In liner shipping, you maintain regular service.
The tramp trade differs from the liner trade in that the merchant ships travel by demand rather than a timetable.
When a ship is rented or booked, it travels to the destinations its consumer requests. 
Requirements for a shipping clerk under Ausbildung in Germany
You provide customers with advice on transportation options and costs.

You must be assertive.

You require strong communication abilities.

You must be gifted at planning and arranging so you don't lose sight of things. 
Career prospects for a shipping clerk under Ausbildung in Germany
As a business economist for logistics, you handle middle-level managerial and commercial management responsibilities.

You will work in a business organisation, planning, management, or corporate governance once you have earned your bachelor's degree.

You can work for yourself as a sales consultant or a technical buyer.

 
Contact KCR CONSULTANTS now! They will guide you with the Ausbildung program in Germany. 
Govern the ships in the seas with your expertise!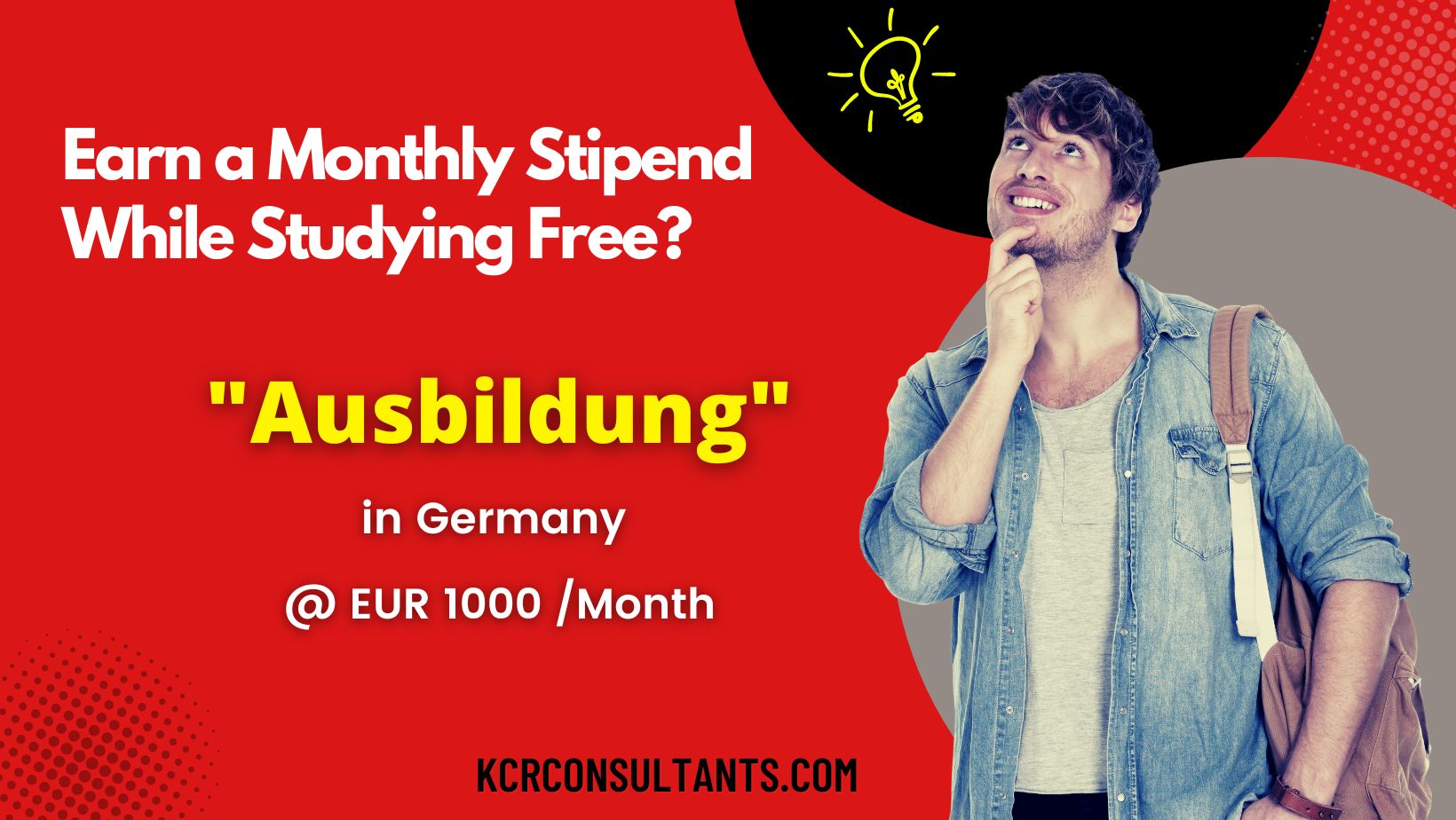 THE TRENDSETTING VOCATIONAL ROUTE TO GERMANY IS UNIQUE IN ITS NATURE AND SPIRIT.