Ausbildung Product Finisher – Textile in Germany
Do you love colours? Do you wish to see various colours around you?
Then, do an apprenticeship program (Ausbildung) as a product finisher – textile and colour your world! 
Did you know that The Wizard of Oz's 1939 commercial campaign led to the creation of the first T-shirt? 
Product finisher – textile training under Ausbildung in Germany
Your field of expertise throughout your (Ausbildung) apprenticeship as a product finisher – textile is dyeing, printing, and textile finishing.
You set up numerous computer-controlled finishing machinery and systems in huge production halls, outfit and modify them, and manage the finishing procedures.
You are responsible for creating the necessary qualities for the textiles using a variety of finishing procedures.
During your Ausbildung training as a product finisher, you learn the characteristics of the different textile materials and respond to various situations to achieve the desired result.
You should attend the programme with interest in chemical processes.
You should only give the machines to the operator after correctly prepping them.
Did you know that one of the most significant sectors of Germany's manufacturing sector is the textile industry? 
Requirements for a product finisher – textile under Ausbildung in Germany
You learn to assume responsibility during your apprenticeship.

You must ensure the finishing procedures go without a hitch.

You might work a night or late shift or perhaps a weekend shift.

You should have a high sense of responsibility for your training.

You need a secondary school diploma.

Environmental protection, occupational safety, and accident prevention play essential roles. 
Did you know that Germany has one of the top textile industries in the world in terms of technology, ensuring your job's security? 
Career prospects for a product finisher – textile under Ausbildung in Germany
You can specialise in particular application fields, such as mechanical finishing, fabric, or yarn dyeing.

You might choose advanced training to work as an industrial foreman in the textile industry.

To become a technician with a speciality in textile finishing, you can choose to pursue additional training.

A bachelor's degree in textile technology is available. 
Contact KCR CONSULTANTS now! Counsellors will tell you about the Ausbildung courses in Germany.
Make the textiles glow with your production skills!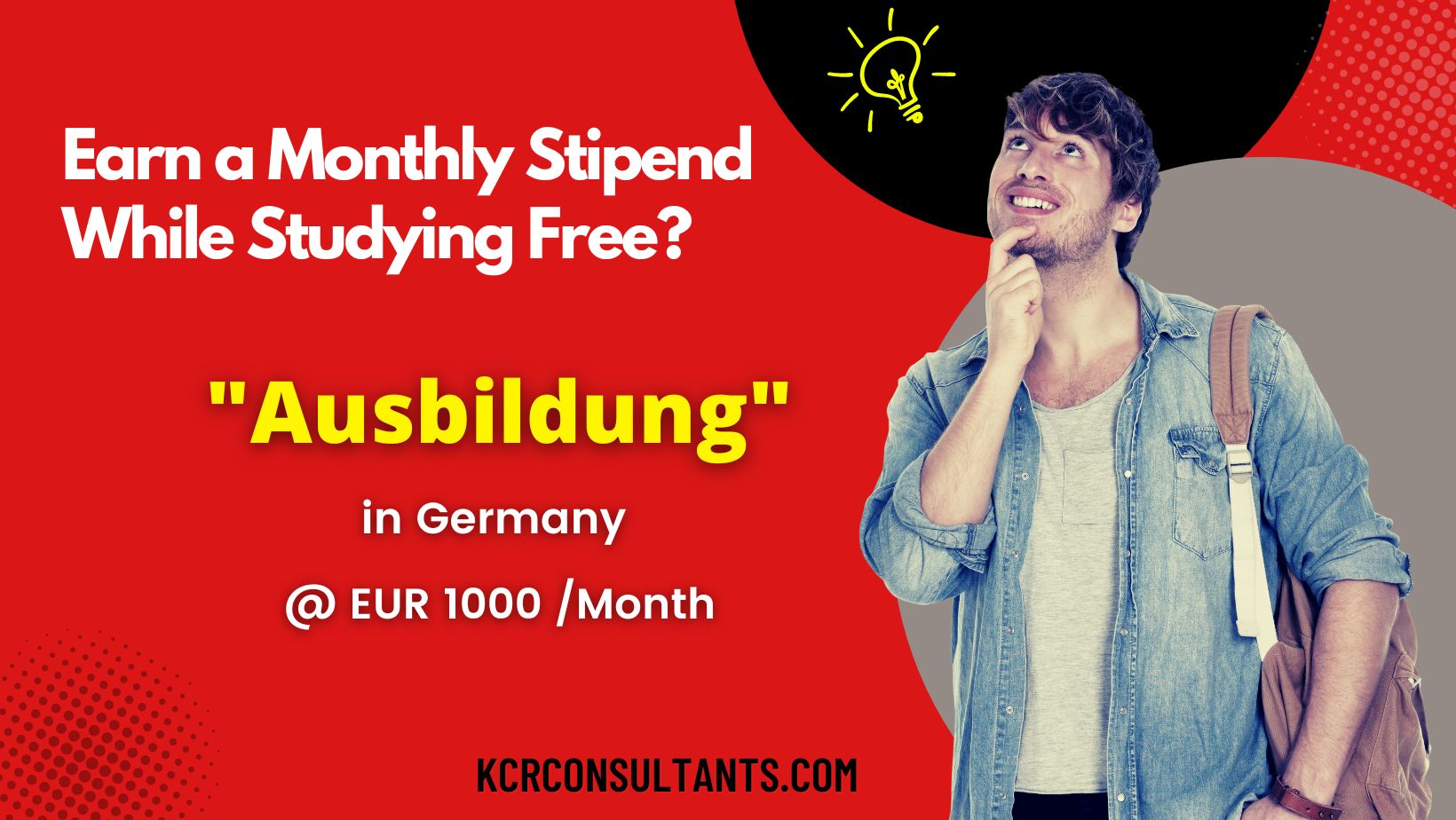 THE TRENDSETTING VOCATIONAL ROUTE TO GERMANY IS UNIQUE IN ITS NATURE AND SPIRIT.