Ausbildung Process Mechanic in Glass Technology in Germany
Are you captivated by the glass and its unique shapes?
You must do an apprenticeship program (Ausbildung) as a process mechanic in glass technology! 
Did you know that a Tiffany vase allegedly inspired the renowned Coca-Cola contour bottle's curved shape? 
Process mechanic in glass technology training under Ausbildung in Germany
An apprenticeship in glass technology process mechanics is a dual apprenticeship (Ausbildung).
You learn about safety glass, glass fibres, bottles, vases, and flacons.
You will become familiar with the glass-making process, which involves mixing sand, soda, lime, and shattered glass.
You always wear protective work clothes as the liquid glass is around 1500 degrees hot.
Machines shape the glass once it has melted.
You transform the heated mass into bottles or glasses.
You might manufacture safety glass or car windows if your business primarily involves flat glass.
You are responsible for the charge of the operation, maintenance, installation, and repairs.
In both parts stop functioning, you can replace them.
After the glass has been shaped, you inspect it to see if the equipment is performed accurately and if the glass is faultless.
During your Ausbildung training to become a process mechanic for glass technology, you will work in the business and attend a vocational school.
You learn the construction, cooling, storage, transportation of glass and the operation of specific machines. 
Did you know how much lighter glass bottles are getting? The weight of glass mineral water bottles has decreased from what it was in 1970 by almost 50%. Since 1955, beer bottles have lost two-thirds of their weight. 
Career prospects for a process mechanic in glass technology under Ausbildung in Germany
You can enrol in the advanced training programme to become a glass-specific industrial foreman.

You can also pursue additional education to become a state-certified technician focusing on glass technology, in which case you would design and construct glass components, make drawing plans, and schedule and oversee the complete production.

You can add an engineering degree in materials technology emphasising glass and ceramics.

 
KCR CONSULTANTS will let you know about the Ausbildung courses in Germany.
Show your glass skills with a fantastic piece of art!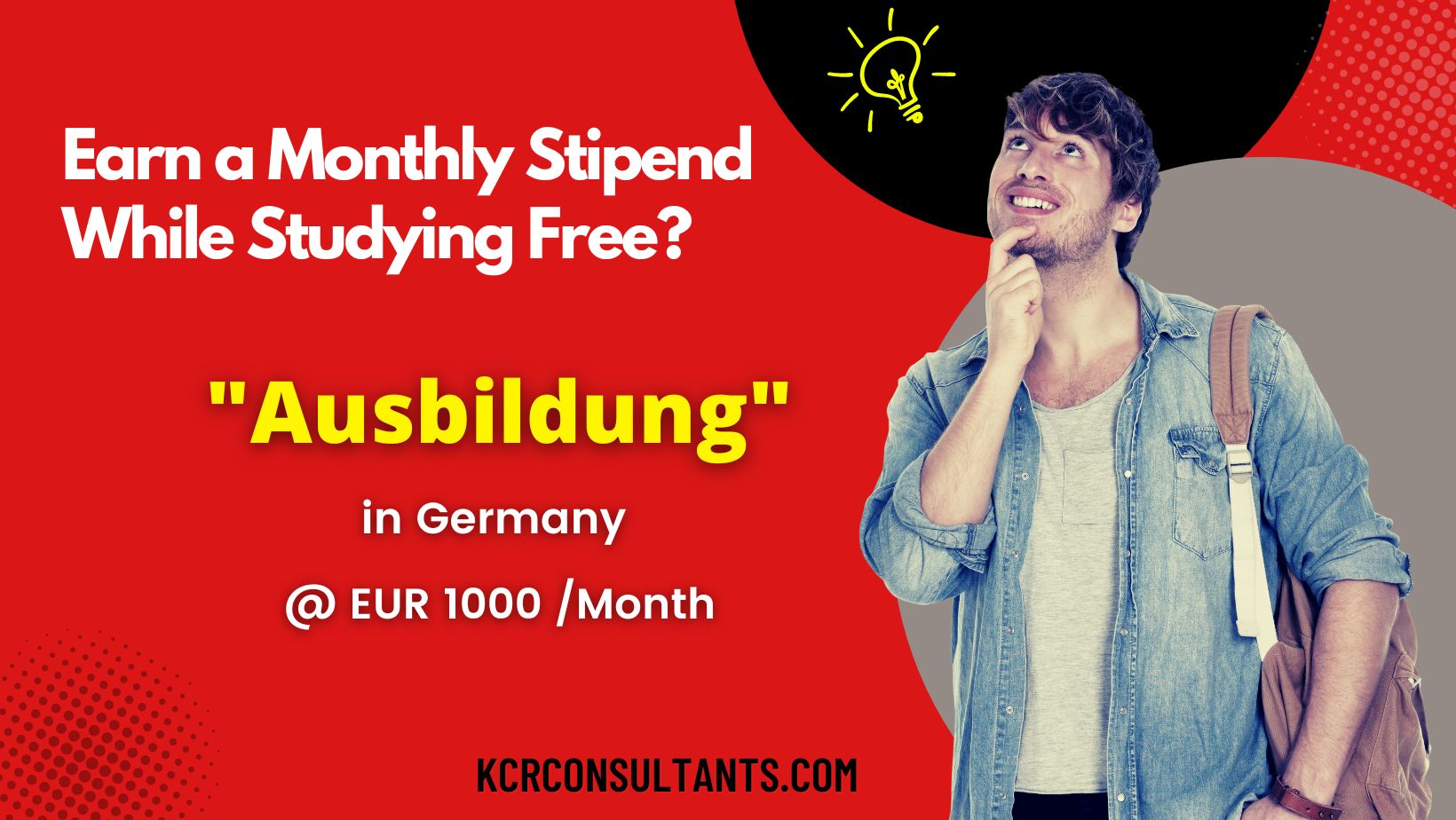 THE TRENDSETTING VOCATIONAL ROUTE TO GERMANY IS UNIQUE IN ITS NATURE AND SPIRIT.