Ausbildung Plasterer in Germany
If you like painting walls and making them pretty, an apprenticeship program (Ausbildung) as a plasterer is a good choice! 
Role of a plasterer under Ausbildung in Germany
Plastering requires constant movement, making it the perfect occupation for someone who enjoys using their hands to make things.
You can feel the cast in your hands and watch as it gradually takes shape.
You should know how to use a trowel and a spatula.
The most crucial factor in plasterer training is physical conditioning.
Plastering is a career with many options if you place a high value on being able to express yourself creatively while you're learning.
You create your stucco profiles on the drawing board or the job site, which you may combine.
It makes sense considering that historically, plasterers were significant painters and architects of churches. 
Plasterer training under Ausbildung in Germany
The journeyman's examination concludes the three-year plasterer apprenticeship (Ausbildung).
Your Ausbildung training is a dual training approach, which entails alternating between attending school and working at a company.
You discover how critical it is to remain calm and patient when working on buildings.
You observe that you come into contact with various things and substances.
They often hold plasterer apprenticeships in a plasterer's shop.
Plastering is a fashionable art, making it a career with a bright future. 
Requirements for a plasterer under Ausbildung in Germany
You require a secondary school diploma.

You need a solid commercial attitude for the apprenticeship because of the concentration on business.

The importance of academic areas like economics and law then becomes apparent. 
Career prospects for a plasterer under Ausbildung in Germany
You earn multiple degrees simultaneously when you complete the expansion manager apprenticeship.

You can take on commercial responsibilities as an expansion manager.

You finish the traditional plasterer apprenticeship and graduate as a fit-out manager.

You can pursue restoration training after becoming a master craftsman

You can launch your own company.
KCR CONSULTANTS are ready to guide you with the Ausbildung courses in Germany.
Use your plastering skills and transform the massive walls!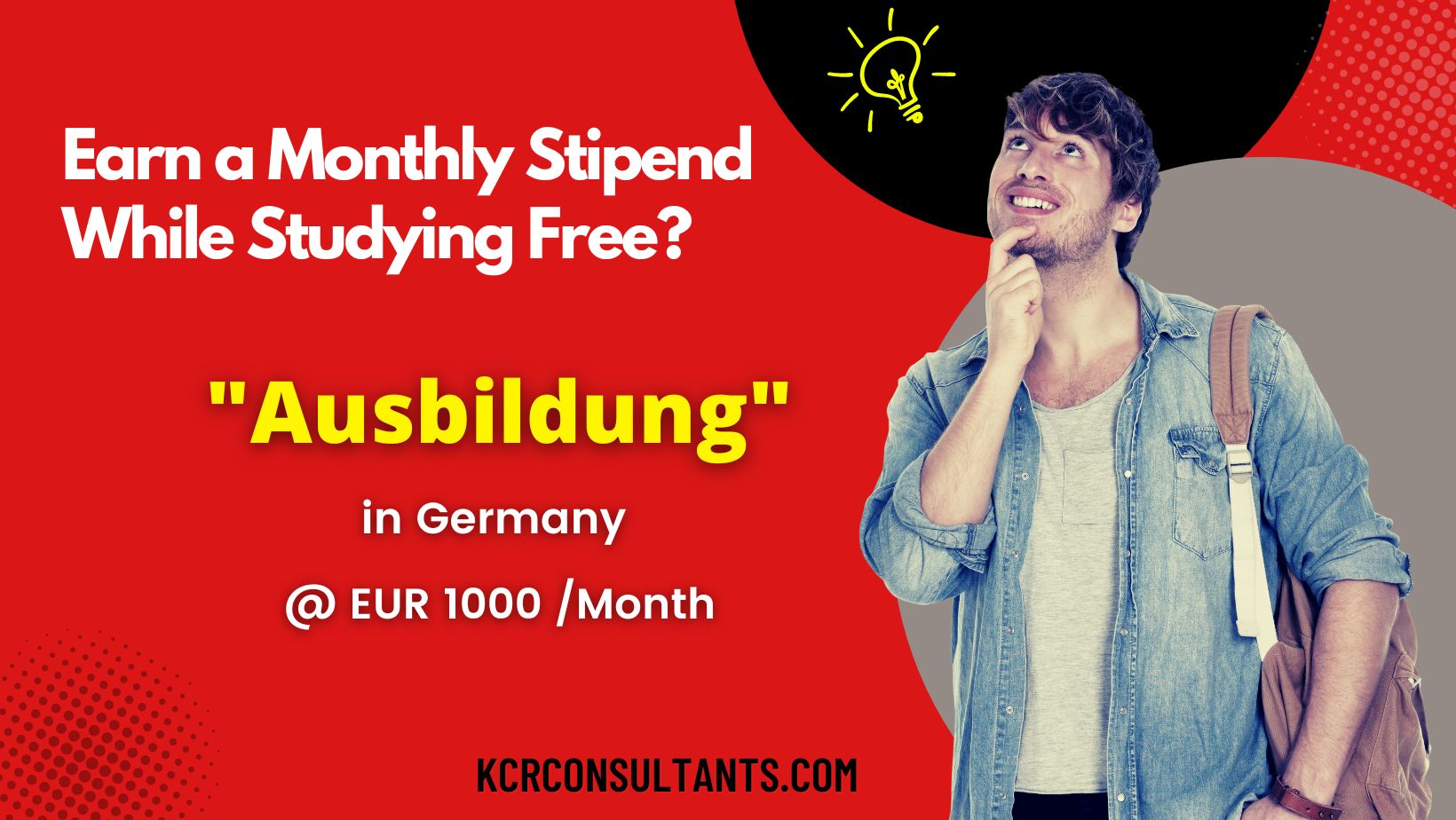 THE TRENDSETTING VOCATIONAL ROUTE TO GERMANY IS UNIQUE IN ITS NATURE AND SPIRIT.