Ausbildung Insulation specialist / Industrial Insulator in Germany
Do you want to know the idea behind keeping the house warm always?
Go for an apprenticeship program (Ausbildung) as an insulation specialist / industrial insulator!
Did you know that 47% of Germany's electricity is used by industry? 
Role of an insulation specialist and industrial insulator under Ausbildung in Germany
Insulation ensures that refrigeration systems do not heat up or that flames do not spread as rapidly, regardless of whether it is used for fire protection, soundproofing, or protection against the cold.
You are an expert industrial insulator and insulation worker aware of the proper uses for various insulating materials like mats and panels.
The finished sheet metal is cut to size or rounded, depending on the work order, so that the sheathing will fit precisely.
If you have worked on heat, cold, or sound insulation, you must attach them to pipes, containers, or ceilings.
You will then be aware of the variations in the ceiling panels.
Computer-controlled systems can manufacture and pierce some sheet metal with millimetre-level accuracy.
Requirements for an insulation specialist and industrial insulator under Ausbildung in Germany
You require manual dexterity to create your substance correctly.

Without machines, nothing in this job functions.

Physical exertion is needed.

Moving the equipment and materials to the building site requires much strength. 
Skilled insulation specialist and industrial insulator training under Ausbildung in Germany
The first level is the two-year Ausbildung training to become an insulation worker.
Since both professions teach the same material over these two years, potential industrial insulators must also complete this.
 You take an intermediate examination and decide to continue the Ausbildung training for an additional year, or you finish the programme as an insulation worker after two years.
The two-year Ausbildung training programme for insulation workers and the three-year programme for industrial insulators are typically dual programmes.
You go to the training company for the experimental stages and the vocational school for the theoretical parts.
Industrial insulators and aspiring insulation workers learn the same material in the first and second years of Ausbildung training.
It covers the creation of drawings, workplace safety policies, or soundproofing manufacturing.
After two years of Ausbildung training, potential insulation workers take their final exam.
Did you know animals insulate their homes and nests with thermal insulation? 
Career prospects for an insulating specialist and industrial insulator under Ausbildung in Germany
You can work as an insulator in a wide range of sectors.

You work in businesses and businesses that need to insulate industrial plants.

These businesses frequently work in the chemical, energy, and environmental technology sectors.

You might work for a company that offers industrial insulation as a service and is an area of specialisation.

In general, one works both on building sites where they are affixed and in workshops where pipe fittings are created.
Speak with KCR CONSULTANTS! Counsellors will tell you about the Ausbildung course list in Germany. 
Insulate the world and keep it safe from harm!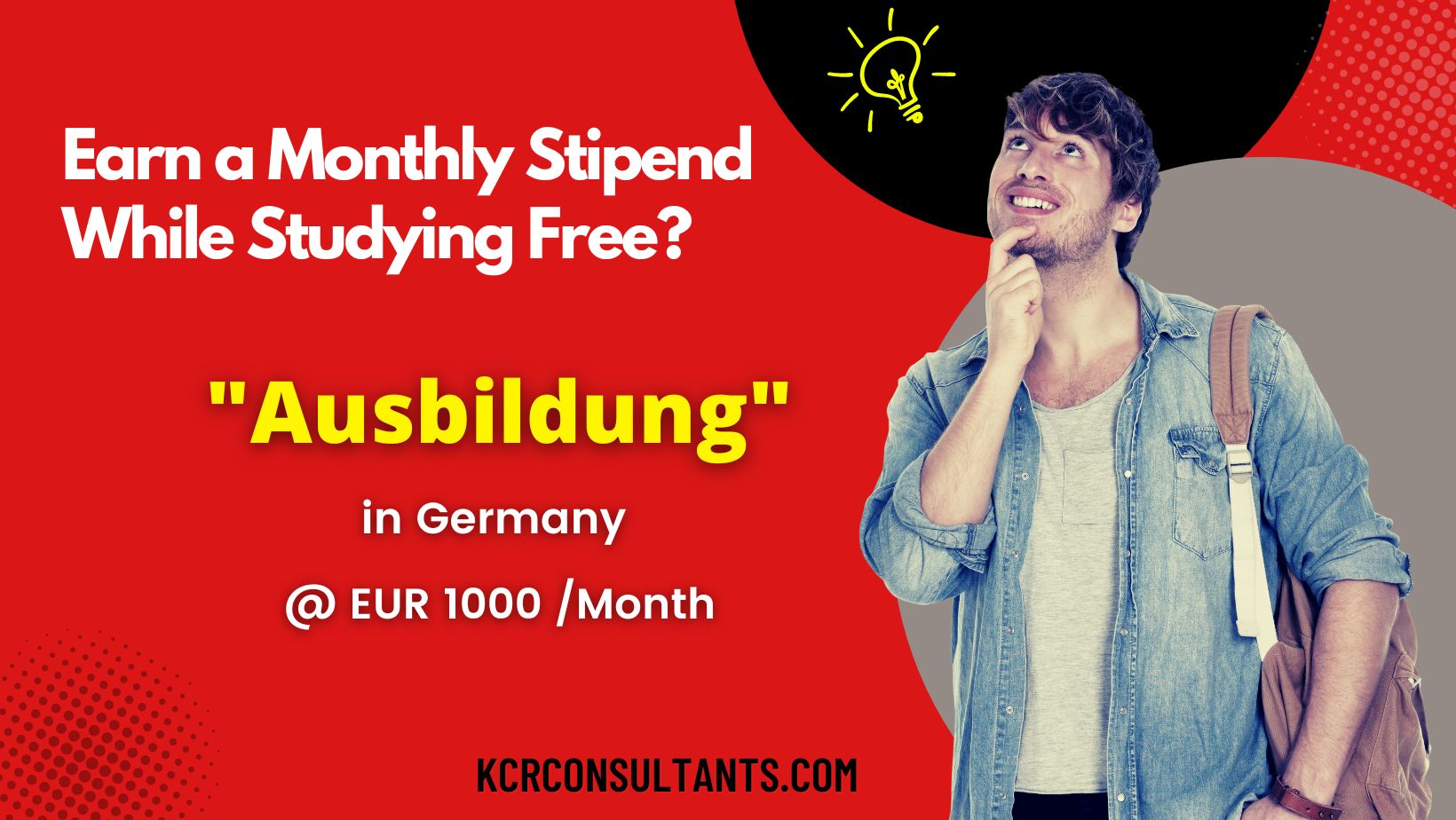 THE TRENDSETTING VOCATIONAL ROUTE TO GERMANY IS UNIQUE IN ITS NATURE AND SPIRIT.