Ausbildung Hair Stylist in Germany
If you want to make your passion for hair into a profession, you should go for an apprenticeship program (Ausbildung) as a hairstylist!
Role of a hairstylist under Ausbildung in Germany
Since not every client has specific ideas and preferences, the hairdresser must be able to offer sensible counsel.
You should consider factors including type, age, and face shape. You can choose a different cut if you use glasses.
The hairdresser first washes the hair before using the scissors.
They become softer and simpler to comb after using shampoo and conditioner, which facilitates subsequent trimming.
When choosing care products, you must consider environmental factors because many consumers value sustainability and skin compatibility.
You perform bleaching with hydrogen peroxide. Henna colours give a healthy substitute for dyeing red hues.
Hairdressers schedule appointments for clients, so they don't have to wait long and predict how long it will take.
Did you know a hairstylist in London will charge you a staggering 23,000 euros for a haircut? It includes entertainment with a live band besides editing. 
Requirements for a hairstylist under Ausbildung in Germany
You adore styling and makeup because you are creative and follow the client's instructions.

In addition to presenting yourself as stylish, a trendsetter always stays up to speed with the most recent fashions.

You are skilled at evaluating people because you interact with them frequently and know how outlandish your suggestions may seem. 
Hairstylist training under Ausbildung in Germany
Hairdresser Ausbildung training is dual-track and takes three years.
Trainees attend the vocational school during the week or in chunks during dual Ausbildung training.
To learn how to run their own store, people learn various cutting skills or business-related accounting concepts there.
You spend the remaining time at the training facility, such as the hair salon.
Talented learners can seek to have their Ausbildung training time reduced.
Career beginners are permitted to take a master's examination after passing the journeyman's exam.
Whether the additional training is full-time or part-time while also working, this can span anywhere from three months to two years.
During the Ausbildung training, it is also possible to specialise in theatre, film, or television, as well as in cosmetics or hair restoration. 
Career prospects for a hairstylist under Ausbildung in Germany
The most typical setting for application is traditional hair salons.

Hair stylists are in high demand in the hotels' cosmetics departments and movie and theatre productions.

Home visits are another alternative; in this case, you go to your client's homes and work in their private spaces.

Your employment areas include specialised hairdressing businesses, often known as salons, hotels' cosmetic sections, theatrical and film projects, and house visits. 
KCR CONSULTANTS are experts in Ausbildung in Germany program. Contact them now! 
Give a complete cool changeover to your clients with your hairdressing skills!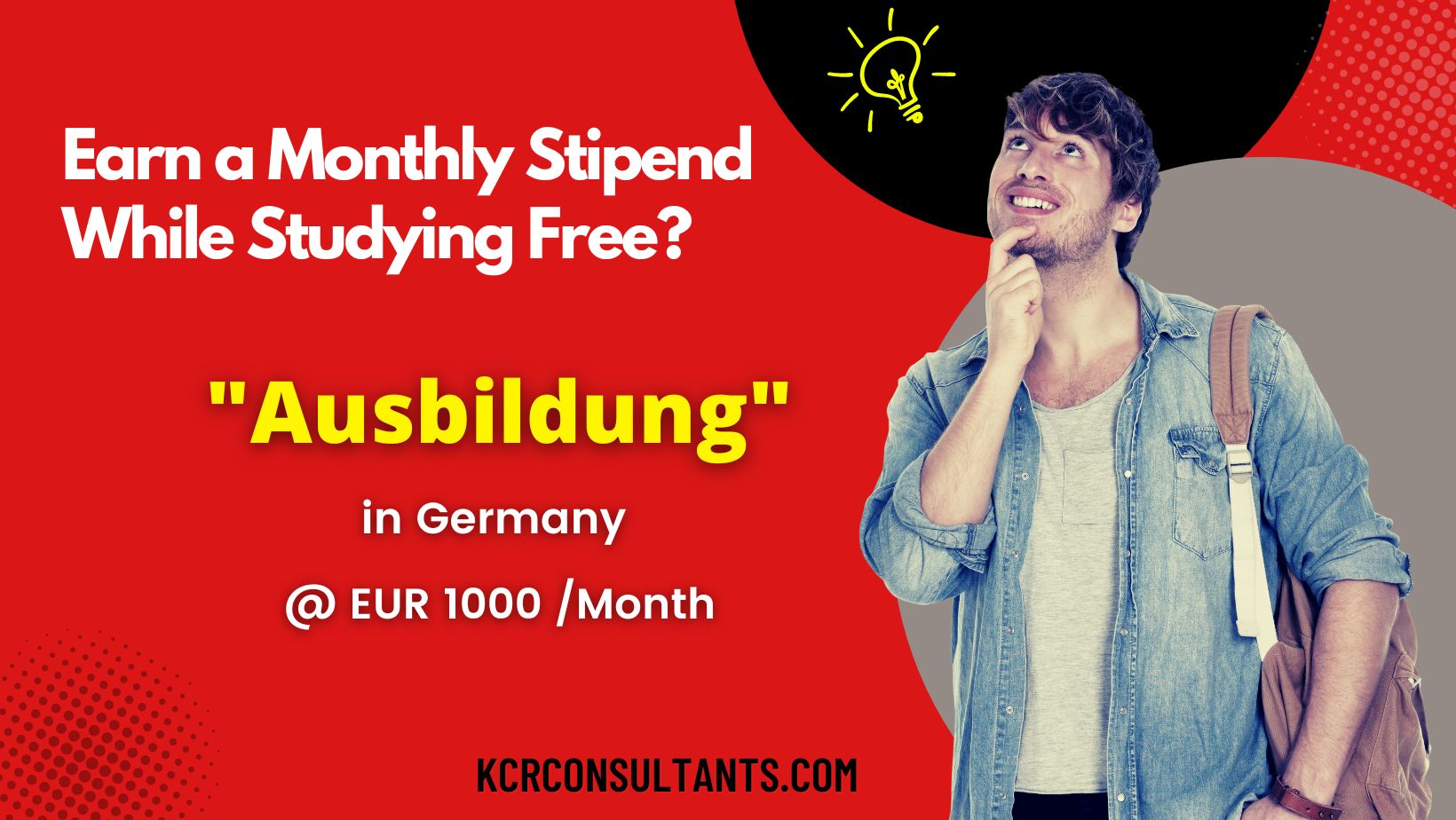 THE TRENDSETTING VOCATIONAL ROUTE TO GERMANY IS UNIQUE IN ITS NATURE AND SPIRIT.