Ausbildung Gilder in Germany
Are you captivated by those intricate inscriptions and decorations? You can become one of them!
Choose an apprenticeship program (Ausbildung) as a gilder! 
Did you know that several brushes you use at work include bristles produced from squirrel fur? 
Gilder training under Ausbildung in Germany
The three-year gilding apprenticeship (Ausbildung) allows you to gild and restore, renovate, design, and improve various artefacts.
It could be statues, instruments, altars, furniture, stucco embellishments, mirror frames, or other artworks.
You examine the materials these items are made of, such as wood, plastic, or glass.
To prepare the surfaces for applying gold or silver, you must first find the appropriate glue, solvents, and thinners
You learn to engrave, mix primers out of wood glue and chalk, make embellishments and polish surfaces.
You give them an ancient appearance with colour and tint or a marble look and many gilding techniques like oil, brilliant, and matt gilding.
You always create the mirror or paint frames yourself.
You are found equally in the business and the vocational school.
You can be employed outside of town if a church organ, a mighty altar, or an exterior wall needs to be repaired.
You frequently find yourself on tall ladders or scaffolding.
You learn the fundamentals at the trade school. 
Did you know human hair can be 500 times finer than a gold leaf? 
Requirements for a gilder under Ausbildung in Germany
You must possess both manual dexterity and a sound instinct.

It's essential to have a steady hand.

When you design your own frames, creativity is required.

You must know the history of art and architectural structures.

You shouldn't have itchy skin or allergies.

You need an intermediate school-leaving certificate. 
Career prospects for a gilder under Ausbildung in Germany
You serve as the organisation's primary point of contact, train the staff and trainees, and supervise the repair work as a master craftsman.

As a technician, you might inspect the materials, provide clients advice, or keep an eye on the entire repair procedure.

You can enrol in the course of restoration or conservation study.

You can start your own business and work for yourself.
Experts in KCR CONSULTANTS will tell you about the Ausbildung programs in Germany.
Produce a complicated masterpiece with your gilder skills!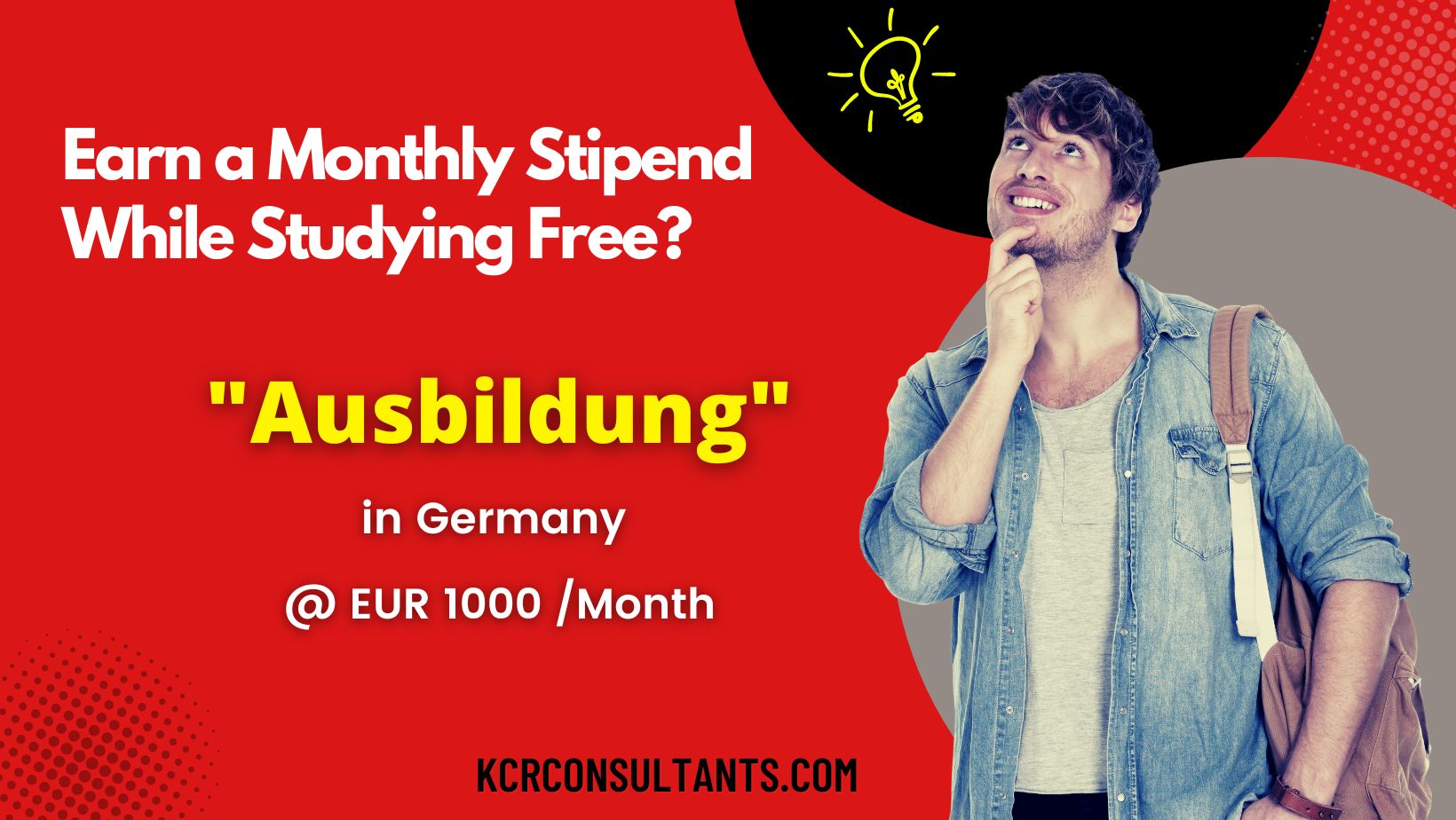 THE TRENDSETTING VOCATIONAL ROUTE TO GERMANY IS UNIQUE IN ITS NATURE AND SPIRIT.