Ausbildung Confectionery Salesperson in Germany
Do you enjoy selling people the one thing you love?
You must choose an apprenticeship (Ausbildung) as a confectionery salesperson! 
Did you know that an American pastry business has never produced a larger wedding cake? It is 5.20 metres tall and 6.8 tonnes in weight.
Role of a confectionery salesperson under Ausbildung in Germany
Throughout your Ausbildung training as a candy salesman, you deal with questions like where to get the cake and if chocolates are safe for allergic people.
You hand consumers the things, take their money, advise and inform them about the merchandise.
You must always reply to customer inquiries politely and kindly, keep them informed, accept orders for certain occasions, and carry them out promptly. 
Requirements for a confectionery salesperson under Ausbildung in Germany
You must be outgoing and have a customer-focused mindset.

Your mathematical skills should be excellent.

The German language is vital for getting a job in Germany.

You need excellent oral communication skills.

You should be a spelling expert.
Did you know that about 2 tonnes of candy are manufactured daily in Vienna's largest confectionery? Almost everything is done by hand. 
Confectionery salesperson training under Ausbildung in Germany
During your three years of Ausbildung training to become a confectionary salesman, you will learn something about the food to be sufficiently knowledgeable about the products.
You'll also create your own chocolate or marzipan confections, assemble chocolate mixtures, and create gift boxes.
You are responsible for billing, inspecting stocks, and portioning the ordered goods behind the counter. 
Career prospects for a confectionery salesperson under Ausbildung in Germany
You can pursue training to become a shop assistant, specialist, or manager.

You can also consider enrolling in a business administration course. Economics, managing, or warehousing are excellent options.

By using business administration, you may also set up the best environment for starting your own bakery and teaching your own apprentices. 
Get in touch with KCR CONSULTANTS now! They will explain the various Ausbildung courses in Germany. 
Put a smile on the faces of pressured and stressed-out people by giving them exactly what they want!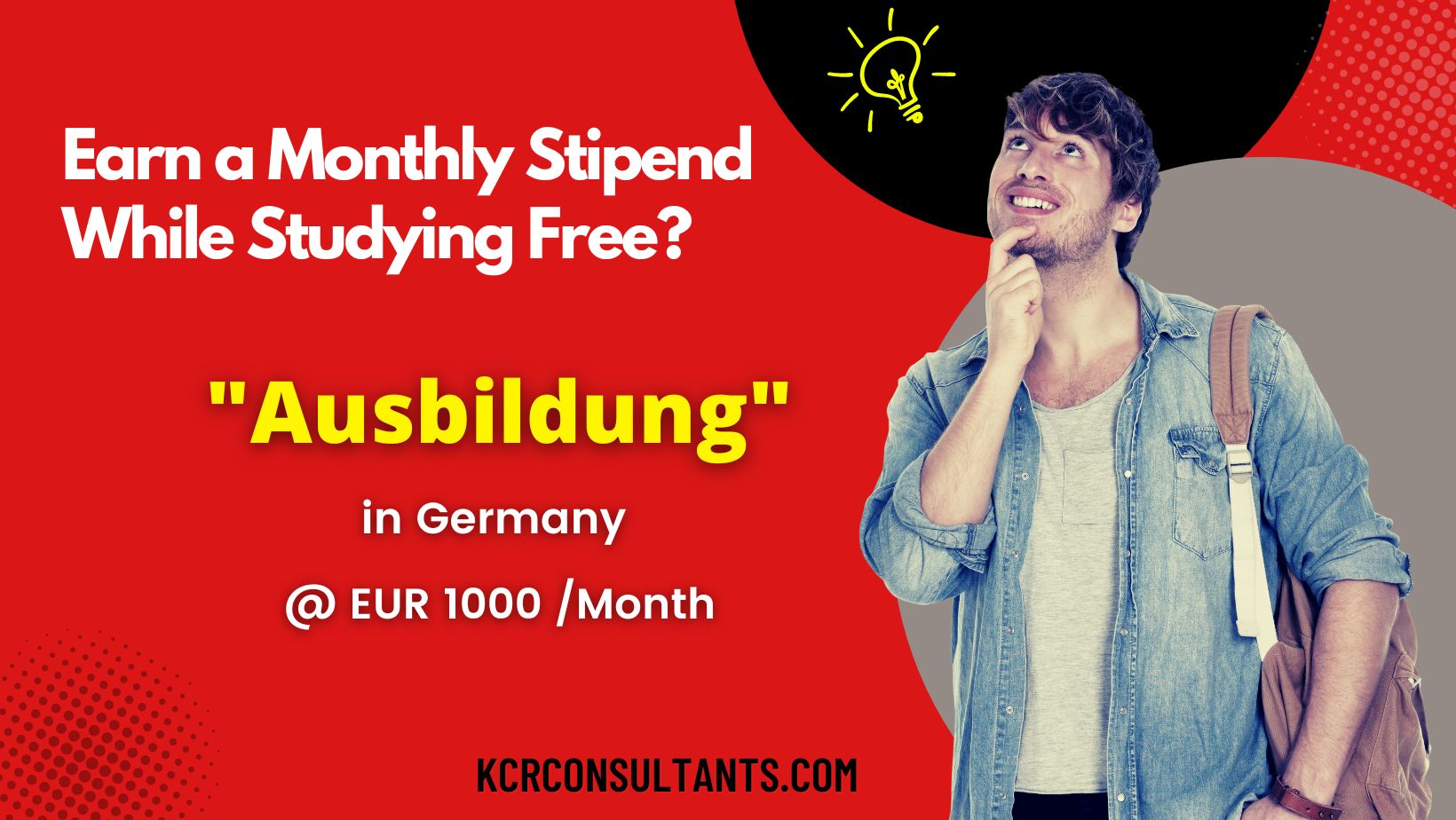 THE TRENDSETTING VOCATIONAL ROUTE TO GERMANY IS UNIQUE IN ITS NATURE AND SPIRIT.