Want To Study In USA? – Get All Your Questions Answered Here
Do you plan on studying abroad?
Do you want to study in a country that provides the best opportunities possible?
If yes, then studying in the USA is your best bet.
Known as the largest economy in the world and home to more than 1 million international students, America is known for its world-renowned universities.
And a degree from the prestigious University of the United States of America is recognized and accepted around the globe. It will prepare you with diverse career prospects and opportunities.
America also boasts a rich culture that welcomes and encourages freedom and endless possibilities.
Your college life won't only be about classes and studying, but also about exploring your personality, and introspecting about yourself!
You will have a wide variety of courses or study programs to choose from, depending on your academic and cultural preferences.
But apart from exploring the newness of the country, you need to understand why studying in the USA and whether study in the USA is the right decision for you – because it is a life-changing decision!
You might have countless questions, so to help you out, we at KCR CONSULTANTS have prepared a guide detailing all the information to you should know to begin your new life.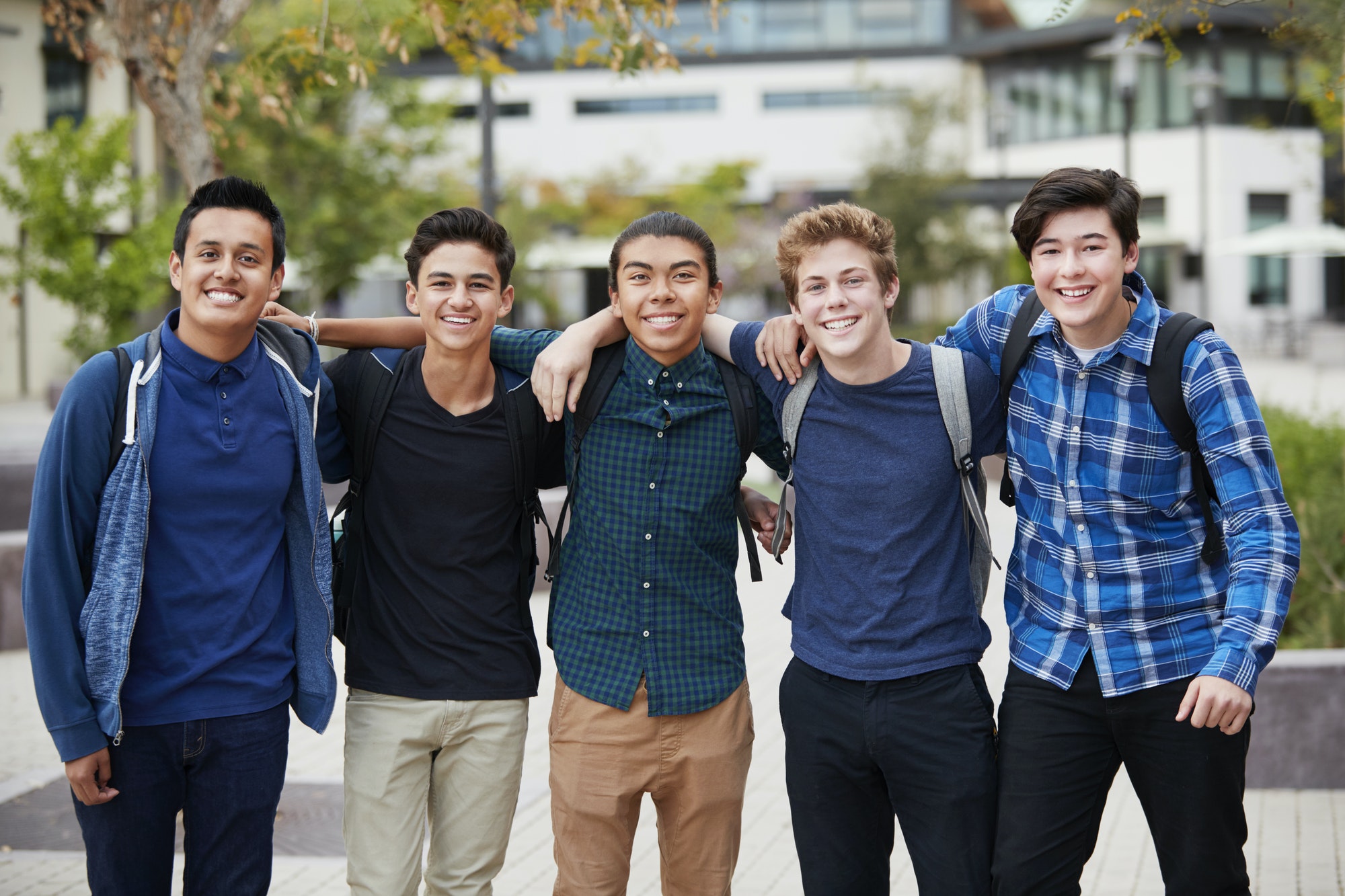 What Are The Requirements To Study In USA?
To get admission in any of the universities in the USA, for a degree or a pathway program, you must meet the minimum academic and English level entry requirements.
Every international colleges and university examine your proficiency in the English language through the following tests: 
International English Language Testing System (IELTS)
Test of English as a Foreign Language (TOEFL)
Pearson Test of English (PTE)
For the academic qualifications, you should ensure that you have good grades in the previous academic study, like a high school diploma or an undergraduate course.
If your scores aren't good enough for the undergraduate program, then you can opt-in an undergraduate pathway program.
Here is the list of requirements to be eligible for different study programs in the USA:
For undergraduate degree: 
High school diploma
Minimum GPA of 2.50 to 3.60
Minimum TOEFL 61 to 100, or equivalent
For undergraduate pathway program:
High school diploma
Minimum GPA of 2.00 to 3.00
Minimum TOEFL 55 to 79, or equivalent
For master's degree:
A bachelor's degree
Minimum GPA of 3.00 to 3.25
Minimum TOEFL 78 to 100, or equivalent
Now, if you think you pass these necessary criteria, then you should go ahead and apply for the university of your choice. But that too will require you to have certain documents.
These are the list of the documents for both undergraduate and master's program:
Academic transcripts from the previous study
‭Proof of English Language proficiency
Passport copy
Recommendation letter
Your resume/CV
Evidence of finances to cover your study costs
These are pretty much the prerequisites of successfully applying to the universities in the US and getting your student visa.
Now, it's time to get into the nitty-gritty details of the total costs of studying in the USA.
How Much Does It Cost To Study In USA?
One of the major factors students keep in mind when considering a country to study abroad are the costs for higher education.
And studying abroad especially in a country like the USA is likely to get very expensive. 
So, proper planning and efficient management of funds will be helpful for you in the longer run.
To help you out, here is a quick breakdown of the costs of things to make sure you are prepared for everything:
Cost Of Tuition Fees

The cost of tuition fees in the USA differs a lot from state to state.
It also depends on the type of course and the university you go for. It is because American universities are split into public and private.
And as you might have guessed, the cost of education of studying in public universities is on the lower side when compared to private universities.
As for the courses, if you are going for something like Humanities and Arts, it will be cheaper, while courses like Engineering and Medicine can cost you a bit more. For postgraduate and MBA programs, their fees can get even higher.
Here are the average fees of the universities from 2019 to 2020:
| | Public two-year colleges | In-state fees | Out-of-state fees | Private four-year colleges |
| --- | --- | --- | --- | --- |
| | | | | |
| | | | | |
| | | | | |
Accommodation

International students have the option of living on-campus and off-campus.
If you decide to live on-campus, then it can be very affordable, but universities require students to apply for it well ahead of time so that they can arrange a room beforehand.
In on-campus housing, you will be sharing rooms and showers with two or three other students.
But if you want to live off-campus, then other than paying your rent, you will have to count in the cost of basic utilities like internet, grocery, monthly bills, etc. But to make it more affordable, you can still share rented apartments with other international students.
All in all, for the average cost for your accommodation and lifestyle you need somewhere from US $8,000 to US $10,000.
Health Insurance

A lot of times, international students ignore to their health insurance, but it is important to know that the yearly costs of any health insurance can easily derail the strongest of budgets out there, especially when health insurance is a necessity if you want to study in any of the universities in the United States.
Health insurance for students under the age of 25, covering just the bare minimum can cost as much as US $600 per year.
And the costs only increase depending on the age of students and the more features you opt for.
If you are not sure what is the best way to choose health insurance, then contact our experienced consultants at KCR Consultants, and they will guide you through the entire process.
Now that we know how much are we going to spend while studying in the USA, an important question that comes to mind is can we study there for free? Let's talk about this in more detail.
Can I Study In The USA For Free?

As we saw, studying in universities in the United States of America can get quite expensive, and sometimes not all of us have the budgets to support our higher education needs.
But luckily there's a way for you to study in the USA for free, and it's not just through scholarships.
Attending Free Universities

The USA has a lot of universities and colleges that don't require any tuition fees, and you can study there for free.
These institutions are operated through donations, and endowments and you will find a lot of faculty that work there are simply very passionate about their job and want to help students study for free.
Nonetheless, these institutions are not lacking and will do their job very well. You can be assured that you will be provided with an excellent education.
Scholarships

The USA provides a huge number of scholarships to the international students which are made available through various organizations and universities.
To apply for a scholarship, though, you are required to have exceptional merit or pass through various barriers.
To help you find the scholarship that best suits you here is the list of thousands of scholarships currently available in the US.
Looking at all these expenses and scholarship options, what you might be thinking now is which state you should study in, right?
So let's look for some answers.
Where Can I Study In The USA?

As we talked about this before, each American state is quite different when compared with any other.
And when you are out looking for a city where you can study in the USA, then you have to keep a few things in mind like:
Your budget
The university you are aiming for
Weather conditions
The neighbourhood
Local attractions
Each of these factors can make or break your experience while studying in the USA.
To help you out further here are the top 5 cities that are usually preferred by international students:
1- New York: 
Known as the city that never sleeps, New York is a great place to spend your student years.
With countless things to see and home to about 10 top-ranking universities, it is usually the number one choice for students if they have the budget for it.
2- Boston: 
It is the city where you will feel surrounded by the world's best and brightest students and academics.
And that's not all! We have have heard stories and news about Boston's love for sports and arts, right?
This state is also known for some top-ranking universities in the whole of the US.
3 – Pittsburgh:
With the most diverse student population and having an affordable cost of living, you can't go wrong while choosing Pittsburgh.
Pittsburgh also hosts a number of world ranking universities which is what attracts the diverse student population to this lively state.
4 – Washington DC:
The capital of the USA and named after its first president, George Washington, Washington DC is the soul of American history.
As a student, you will always find something tor the other to explore.
Now coming to the higher education part, this historic city comprises five universities that were featured in the QS World University of 2020.
5 – Philadelphia:
If you're a student who is looking for a city that loves sports while providing a great nightlife in parallel to your education, then Philadelphia will be the right fit for you.
Get, Set, Go

Studying abroad, especially in a country like the USA, can be a lifetime opportunity. There is a reason why it has emerged as a leading country and is known for its quality education.
But there are a lot of steps before you can finally reach the country of your dreams.
We have tried to answer all the questions students usually ask.
But if you believe we have missed anything, feel free to comment below.
Or, you can also fill the form below, and one of our KCR Consultants will reach out to you as soon as possible.
We encourage you to take action and live that American dream!
Subscribe for our monthly newsletter to stay updated
Universities of U.S.A
With 4,700 accredited higher education institutions and over one million international students U.S.A. maintains, continuously, its long standing position as the topmost host country for international students from across the world!
Open from 8am - 8pm Monday - Friday
Fill out the form below to receive expert advice and guidance.