Regarding jobs in Germany, let's walk through the process step-by-step and help with everything from assessing one's qualification preliminarily to determine how and for what job one will qualify for based on the current qualifications. 
How many vacancies are there in Germany?

There are 2 million job listings in Germany, from entry-level positions to executive posts. There is no shortage of opportunities for a qualified person looking for a job in Germany.!
What industries are growing the most in Germany?

Germany has a thriving economy, with many large companies offering positions in the following growing industries:
Manufacturing – Germany is known for producing high-quality goods in large quantities and exports worldwide. Modern manufacturing plants are always on the lookout for specialized workers like technicians and engineers.
Health – As Germany's population continues to age, there is a growing demand for healthcare professionals at all levels. That includes nurses but also more experienced doctors who can offer guidance to younger staff members.
Education – Germany's schools and universities are great places to work, with many opportunities for both full-time and part-time positions. There is also a growing demand for language instructors in the tourism industry.
Language – There is always a need for language professionals, from translators and interpreters to teachers and tutors. One can find opportunities to work in both the public and private sectors.
Public Relations – This industry is snowballing in Germany as many companies realize that someone who is multilingual and experienced can communicate their message to national and international audiences.
Sales – Germany is a vast, wealthy economy, so it is no surprise that sales professionals are in high demand here. One can find opportunities with many different types of companies, from finance to telecommunications and retail.
The service sector: Germany has a thriving tourism industry, so there are always jobs available for those looking to work as tour guides, hotel staff, or the travel industry.
– Engineering – Germany is an essential hub for research and development (R&D), so engineers are always in high demand. Many companies offer internships to help students gain valuable experience before they graduate. One can also find work as an engineer with the local authorities.
– Energy – As Germany moves towards renewable energy sources, more opportunities will be for those specializing in solar and wind power. However, for now, it is still possible to find jobs in the conventional energy industry.
– Data processing – Many large companies in Germany need employees who can analyze and organize their data. If one has experience in this field, the search will be much easier.
– Marketing – German companies need professionals to promote their products and services both at home and abroad. If one has a marketing degree or background, there are lots of opportunities in Germany.
– Economics – If one has an economics degree, they will be in demand in Germany. There are many jobs for economists at all levels, but it is essential to remember that German is the language of business, so one needs to be fluent in getting ahead.
– Foreign languages – This is one of the most critical sectors of the German economy. There are opportunities for people who can translate texts or help international companies communicate with their staff.
– Information technology – Germany's digital sector is booming, and there are many opportunities for qualified professionals. Germany has a strong IT sector that constantly looks for qualified professionals to fill roles at all levels, from entry-level technicians to top software designers and developers.
– Transportation/logistics – If one wants to work in this industry, Germany has plenty of good opportunities. The only drawback is the need for fluency in German as most companies try to hire people who can communicate directly with their staff.
Sports: If one is active and enjoys sports activities, Germany has many opportunities available. One can find jobs related to their sport or even set up their own business if they have the right qualifications and contacts.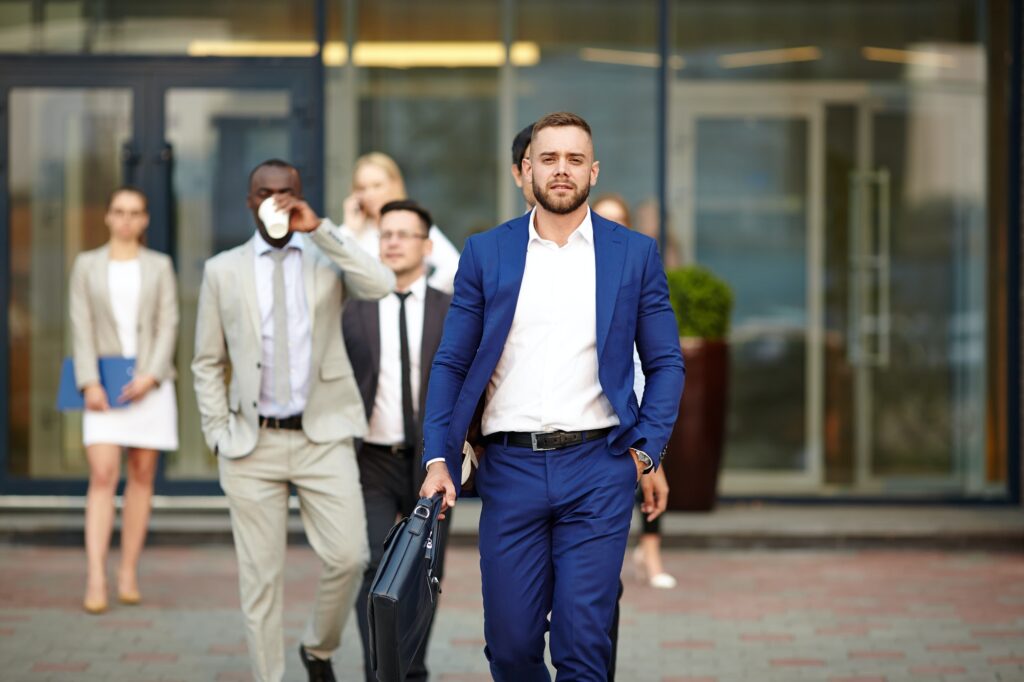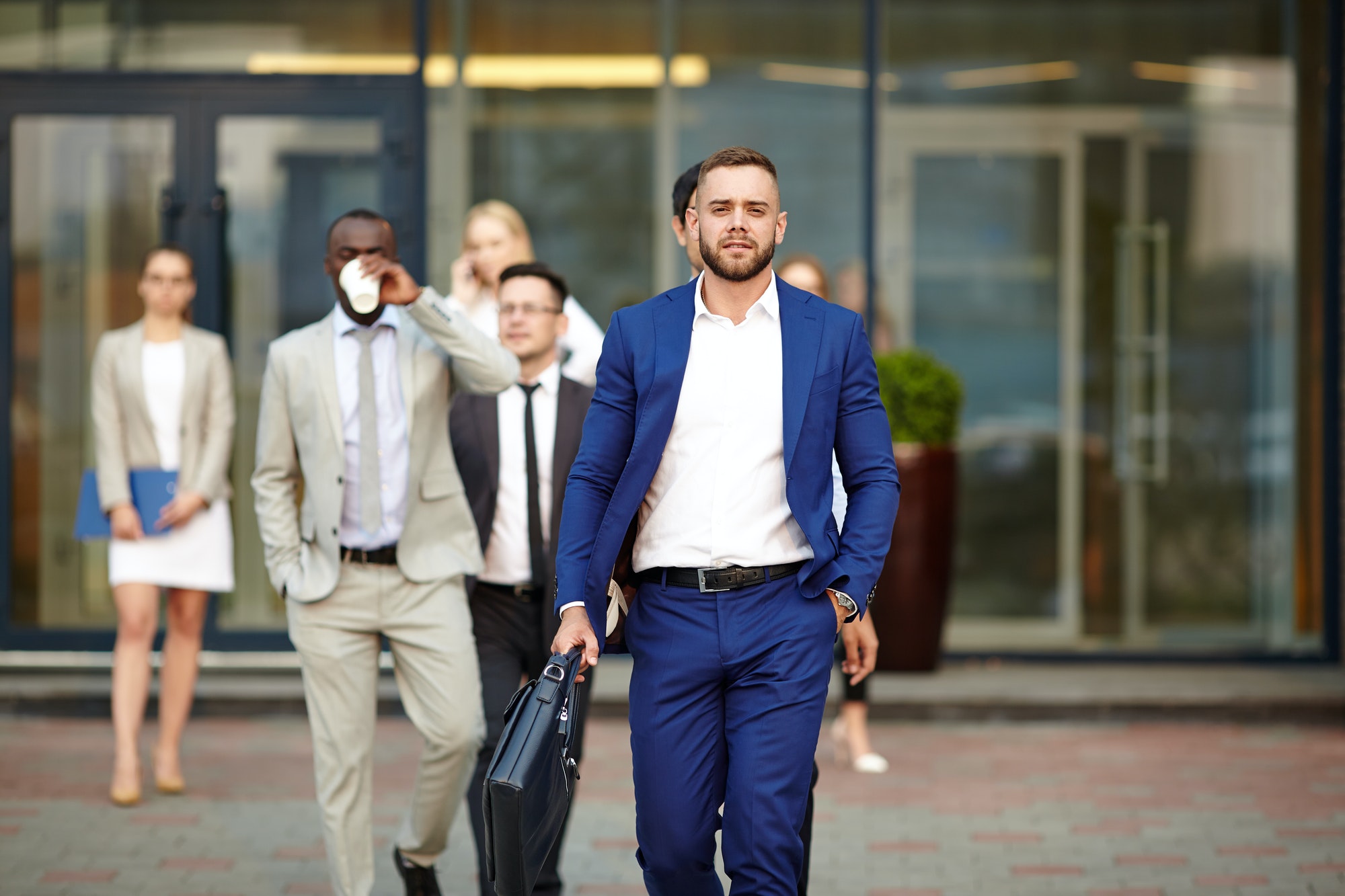 What are the qualifications do German employers look for from a job applicant?

Depending on the kind of work one is applying for, employers will expect different educational and professional backgrounds. In general, companies will look for a university degree and some experience working in the relevant field.
For example, many employers want to see a license from the country of origin before hiring one in the medical field. In other fields, companies might be willing to hire someone with just a bachelor's degree if they have experience in their chosen field or relevant work experience.
However, German language skills are a must for nearly all jobs, so expect to have many job interviews where the job seeker speaks German.
What is the salary range in Germany?

In short, it depends on the industry and in which region of Germany one is working. The average salary in Germany is €45,000 annually-excellent compared to other countries, but not as high as some others (Switzerland ). The minimum wage in Germany is €8.50 per hour, and this minimum wage applies to everyone, including full-time employees and company leaders (in the US, by contrast, it only applies to entry-level workers).
Salaries for English-speaking jobs range from approximately €33k to $38k for entry-level positions. Highly experienced native speakers from large international firms draw €80k – $91k and above in Germany. Freelancers and those who work as independent contractors expect to make somewhere between 20%-30% less than salaried employees, depending on the industry and experience.
How to find work in Germany?

Start with one's existing network. If one knows people in Germany who work in the same field one want to work, ask them for job leads and referrals. If not, look on professional sites like LinkedIn and Xing (German version of LinkedIn) for contacts in the industry or companies fitting to one's skills. Also, try asking past co-workers and classmates if they know anyone in Germany interested in helping. Sometimes even just reaching out to someone for advice can lead to job opportunities.
Additionally, check out specific German-speaking networking sites like The American Club, the Austrian Chamber of Commerce Abroad, or the Swiss Business Network International. One may also contact the embassies and consulates of their own countries in Germany. The field officers in these offices are better at this work than others. For example, The British Council has an excellent list of jobs on their website).
Another option is LinkedIn's job search function. Once a set up a profile on LinkedIn and then use its job search function to look for jobs in Germany for foreigners are posted on the site.
Finally, it is worth noting that Germany has a pretty great website called Handelsblatt Global that features regular job listings for English speakers in many industries. One will have to subscribe to see the complete listings (one can get a free trial), but one can view them without a subscription until they cancel their trial.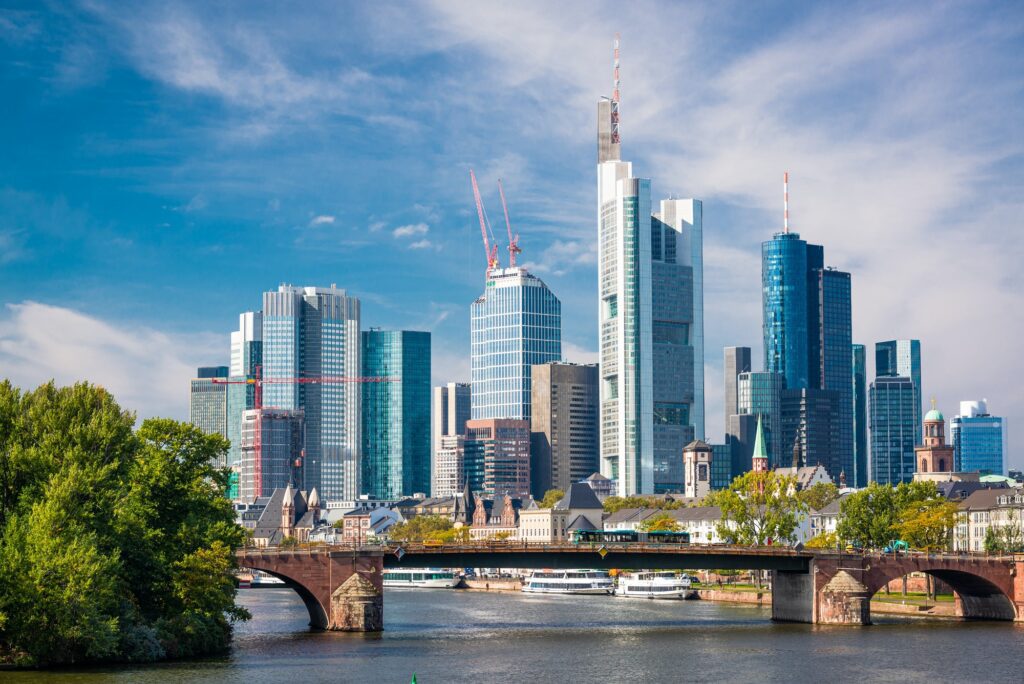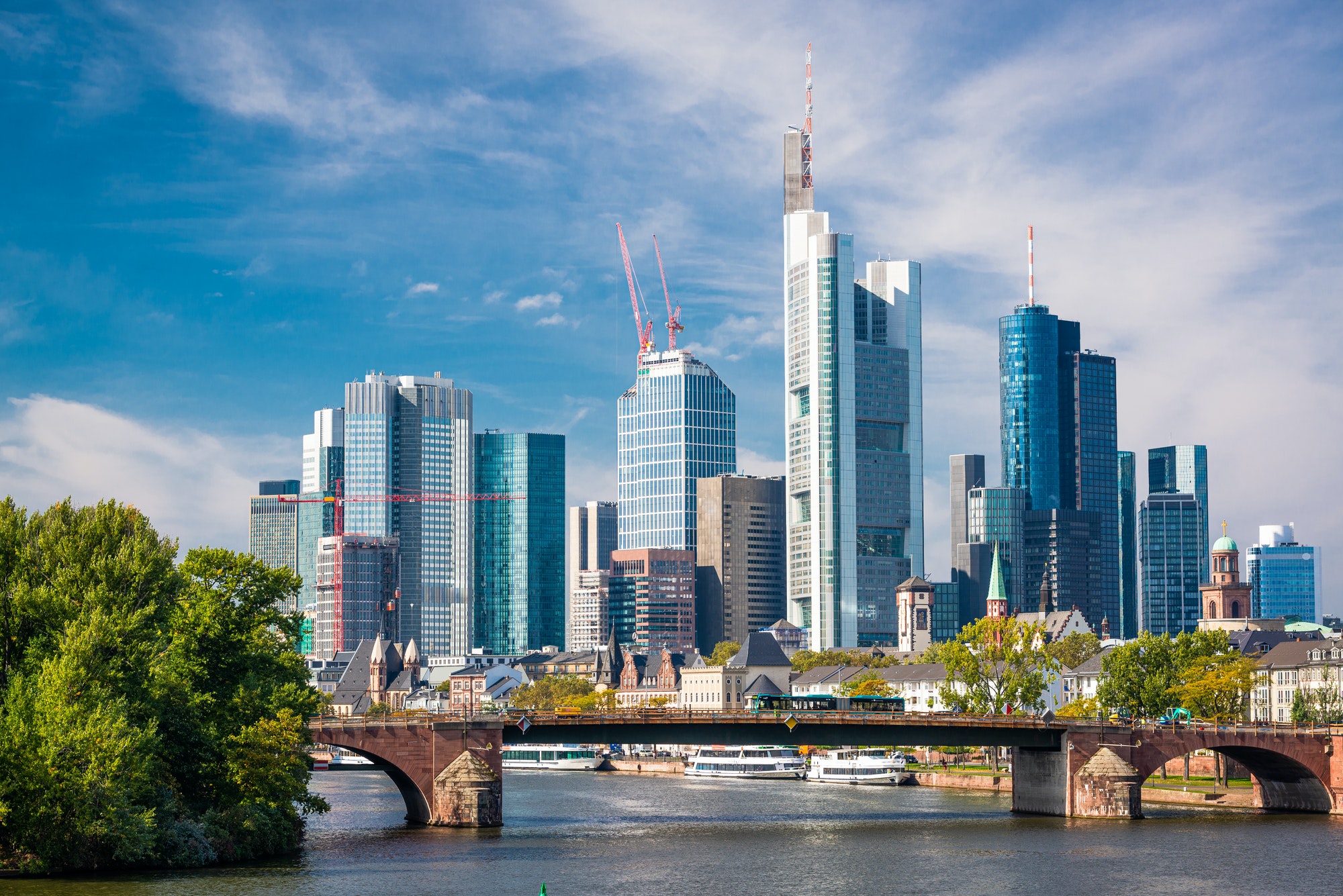 What are the best cities for finding English speaking jobs in Germany?

Berlin is where everyone wants to be right now. Berlin is a young, international city that has become the epitome of startup culture. It is a fantastic place to work if one can find a job there – but good luck finding housing in Berlin!
Düsseldorf is another excellent option for English speakers since it is home to German and international companies, including Adidas, BASF, and Olympus.
Some of the most critical financial institutions globally are based in Frankfurt, including Deutsche Bank and Commerzbank. Frankfurt is a major commercial centre in Germany for trade and business.
Hamburg has traditionally been an essential player in German show business (think Leipzig Gewandhaus Orchestra) and a hub for shipping, finance, and media.
Munich is a popular location for tech startups in Germany, especially with Rocket Internet's success here. Munich also has an international flair thanks to major companies like Siemens, Allianz, SAP, Airbus Group, MAN SE, Munich Re Group, T-Mobile Germany, Infineon Technologies, Adidas, BMW, and many more.
Is the cost of living different for English speaking jobs compared to non-English speaking?

Yes! There is a big difference depending on the region of Germany that one lives. Berlin is highly costly, where housing prices have skyrocketed. The average monthly rent in Berlin is €800-$1,500 per month. For comparison, it costs around €600-€900 in Munich per month, and it is around the same price range in Dusseldorf. In larger cities that are less popular for English speaking jobs, one can get a single accommodation for €400-€600.
Food, transportation, and leisure are much more affordable in Germany. Food is much cheaper than in the UK or even the US. A meal at a sit-down restaurant will cost about €10 ($11.73), while groceries are much less expensive depending on what you buy. Public transportation and leisure activities will cost between €20-€40.
What are qualifications does one need to work in Germany?

As an EU-member country, there are no visa regulations for Americans or UK citizens. They can live and work here as long as they like. However, many other non-EU citizens need a visa to enter Germany, stay and work.
Regarding qualifications required, suppose one holds one of the following degrees, and then they meet the German requirements for academic recognition: 
Bachelor's degree (or equivalent),

Master's degree (or equivalent) in the fields such as;

engineering, 

sciences, 

economics, 

and business administration. 

Here is a list of other academic professions that qualify for recognition:

Agriculture Biochemistry Biology (including veterinary medicine) Chemistry

Fine Arts 

Mathematics/Computer Science 

Medicine 

Pharmacy

Physics 

Political Sciences 

Sociology 

Dentistry 

Law 

Veterinary Medicine

International Business Administration
Academic recognition is not essential for many jobs in Germany. However, a few professions require additional training and proficiency level German skills apart from fluency in the English language.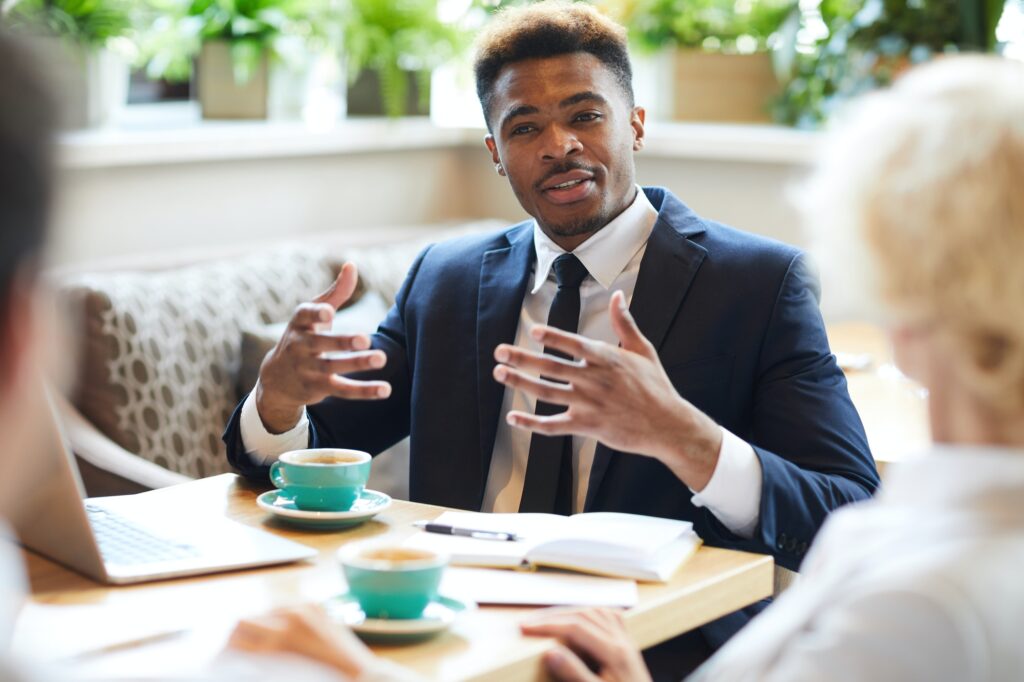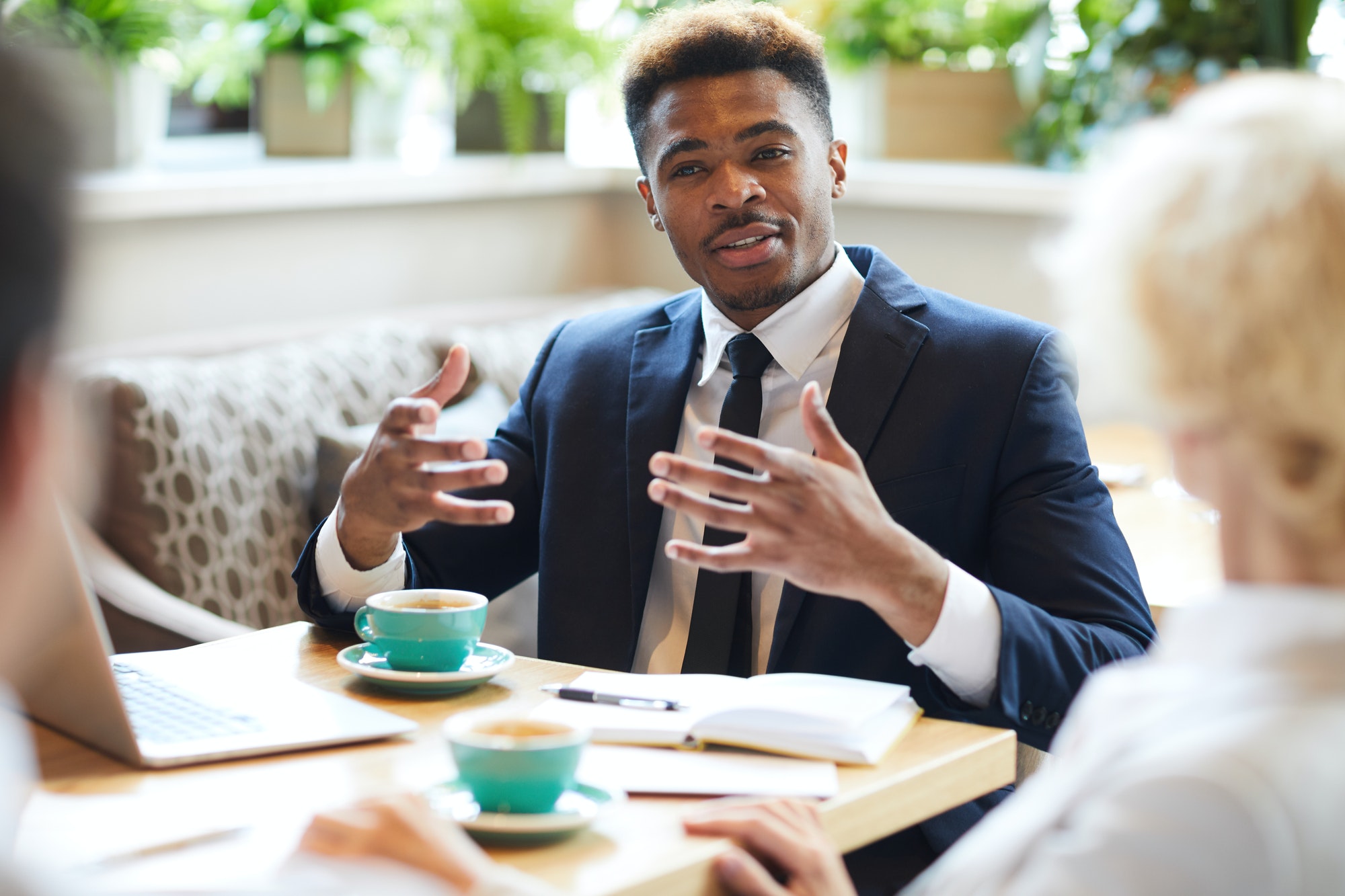 How does one find English speaking jobs in Germany?

The best way to find English speaking jobs is through networking, personal connections, and social media. One can find Facebook groups and Facebook pages specifically for English-speaking jobs in Germany. 
There is also a comprehensive list of available jobs on Expatica's site and job postings on Idealist. There are now several international companies that have branches in Germany that specialize in recruitment and HR. These include Hays, JobsInGumtree.com, Monster.de, Arbeitsagentur, Stepstone.de, and many others that focus on more specific sectors such as IT or jobs for teachers. In any case, one can register directly on their website and apply for a position online.
Since Germany is the third-largest economy globally, it is home to many international companies looking for English-speaking employees. The list of the most popular job sectors for ex-pats in Germany;
Tourism/Hospitality 

ICT – Information and communications technology 

Engineering 

Finance 

Human Resources 

Media Education 

Healthcare Marketing; PR and Advertising 

Real Estate 

Science 

Manufacturing 

Accountancy; Tax Law
Qualifications for English speaking jobs

If English is not one's first language, one may need to prove good written and spoken comprehension and fluent conversation skills by taking one of the accepted English language tests:
IELTS

TOEFL

Cambridge Advanced English
Where can one find jobs in Germany? Here is a list of recommended companies:

Accenture

Alibaba (German branch office)

Amazon (Germany and other European countries)

Apple (Germany, Austria, and other European countries)

Aurelis (Subsidiary)

BASF (Germany's largest chemical company)

Bayer (Germany's largest pharmaceutical company)

BMW (German car manufacturer)

Booz Allen Hamilton

Cisco Systems, Inc

Credit Suisse Group

Deutsche Bank AG

DHL Express Germany GmbH; Co OHG Deutsche Post DHL Group Daimler Financial Services adivision of Daimler AG Deutsche Telekom

Ernst & Young GmbH

EY Deutschland

Facebook Germany GmbH France Télécom Corporate Solutions Group, a division of Orange GmbH Google GmbH (Germany branch office) Intel Corporation

J.P. Morgan Chase & Co.KPMG GmbH

Lufthansa Group

Merck KGaA (pharmaceutical company) 

Opel (German car manufacturer, a subsidiary of General Motors Company ) 

PwC Germany (professional services firm)

Rockwool International A/S

Shell Deutschland Oil GmbHSiemens AG

ThyssenKrupp

UBS Germany GmbH (subsidiary)

Vattenfall Europe AG Deutsche Buch-Gemeinschaft, a German publishing company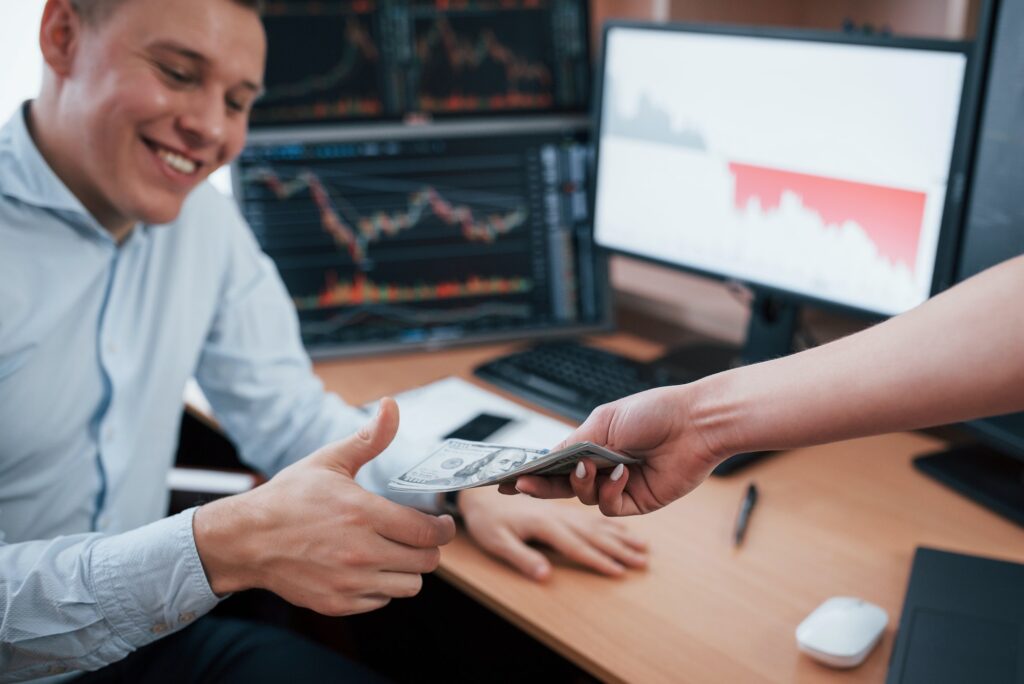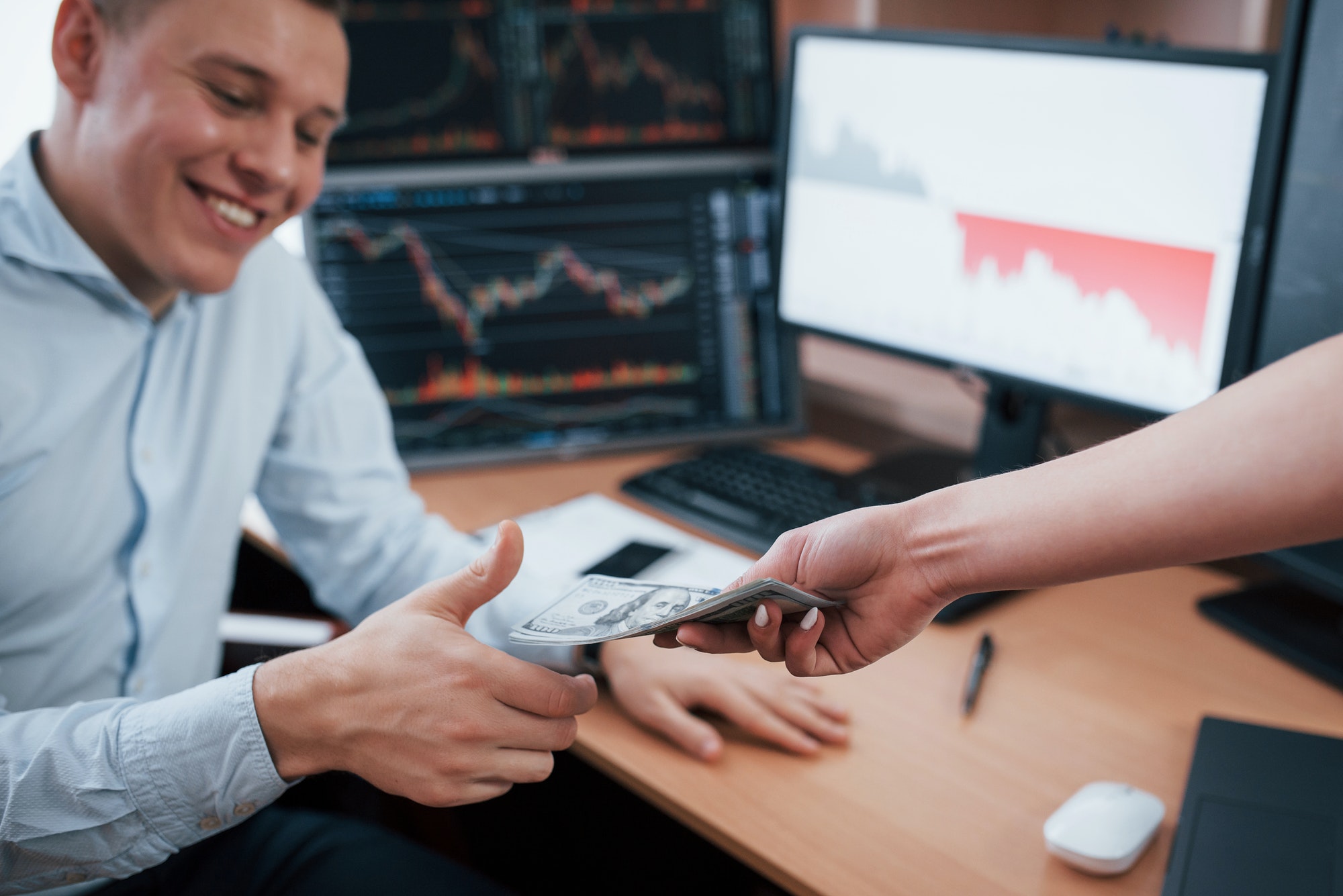 What is the salary in Germany?

In most cases, salaries depend on qualifications and experience as well as age and gender. In some sectors, the average salary is around €33,000, according to Expatica. See the chart below for a detailed breakdown of popular job sectors.
Average Salary in Training & Education €25,000-26,000 

Healthcare Management €31,500 

Real Estate & Property Management €34,200 

Accounting &Tax Consultancy €34,400 

Marketing €34,400 

IT Management €35,100 

Engineering €37,500
What are the other benefits in Germany?

Germany's comprehensive social security system is well known in Europe. Many benefits come with working in Germany. The most significant benefit is the entitlement to statutory health insurance coverage, which means a team member does not have to worry about unforeseen medical expenses. There are also many other benefits such as statutory sick pay, parental leave, and a generous holiday allowance that starts at 8 ½ working days per year, which can increase up to 35 by those who work in the public sector.
What about taxes in Germany?

There is a progressive tax rate in Germany, starting with 14% and increasing to 45%. The tax rates are the same regardless of one's immigration status – citizenship or permanent resident. Residents can also claim back some tax (not applicable for non-EU citizens).
The German authorities will consider the amount of taxes that one pay in their home country and tax them on the same basis. For example, a foreigner who resides and works in Germany for six months would need to pay tax like a German citizen. However, those who only work in Germany for four months of the year would pay taxes at the usual rate. Some various other deductions and allowances can be claimed depending on the applicant's circumstances.
What are the requirements for working in Germany?

The requirements for working in Germany depend on the applicant's citizenship or residency status. One must go through the necessary steps to be able to work legally in Germany. 
Non-EU citizens: The requirements for non-EU citizens vary depending on their profession and where they want to work. One can find all the information they need here: How to get an EU work permit.
Non-EU students: Students can work up to 20 hours a week during term time and full-time over the summer holidays.
Non-EU academics: Academics will probably need a residence permit according to the Residence Act (Aufenthaltsgesetz).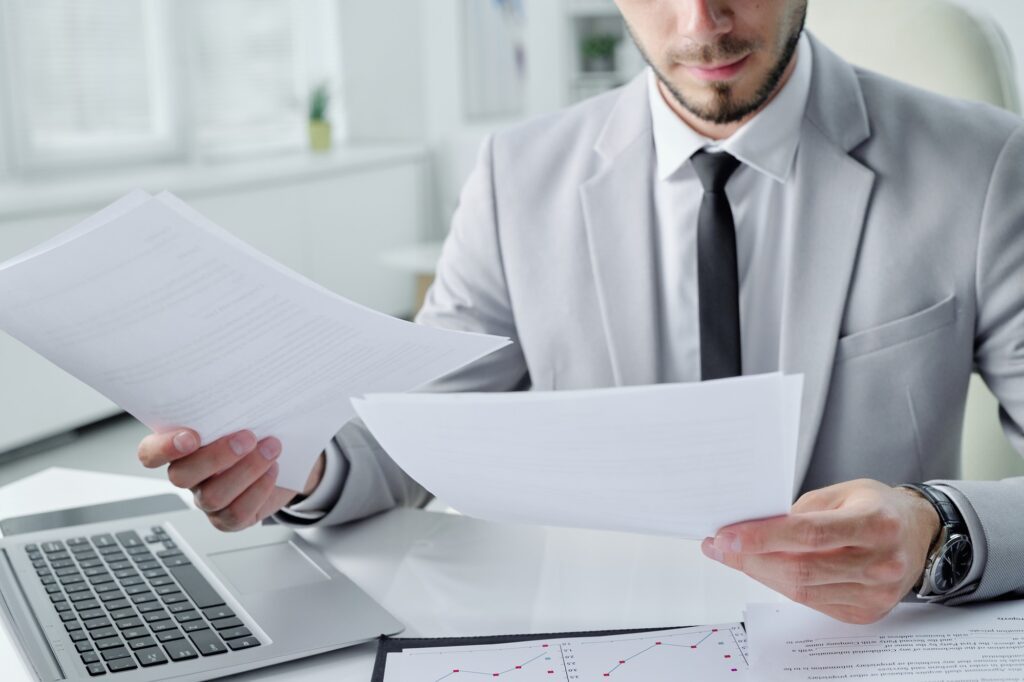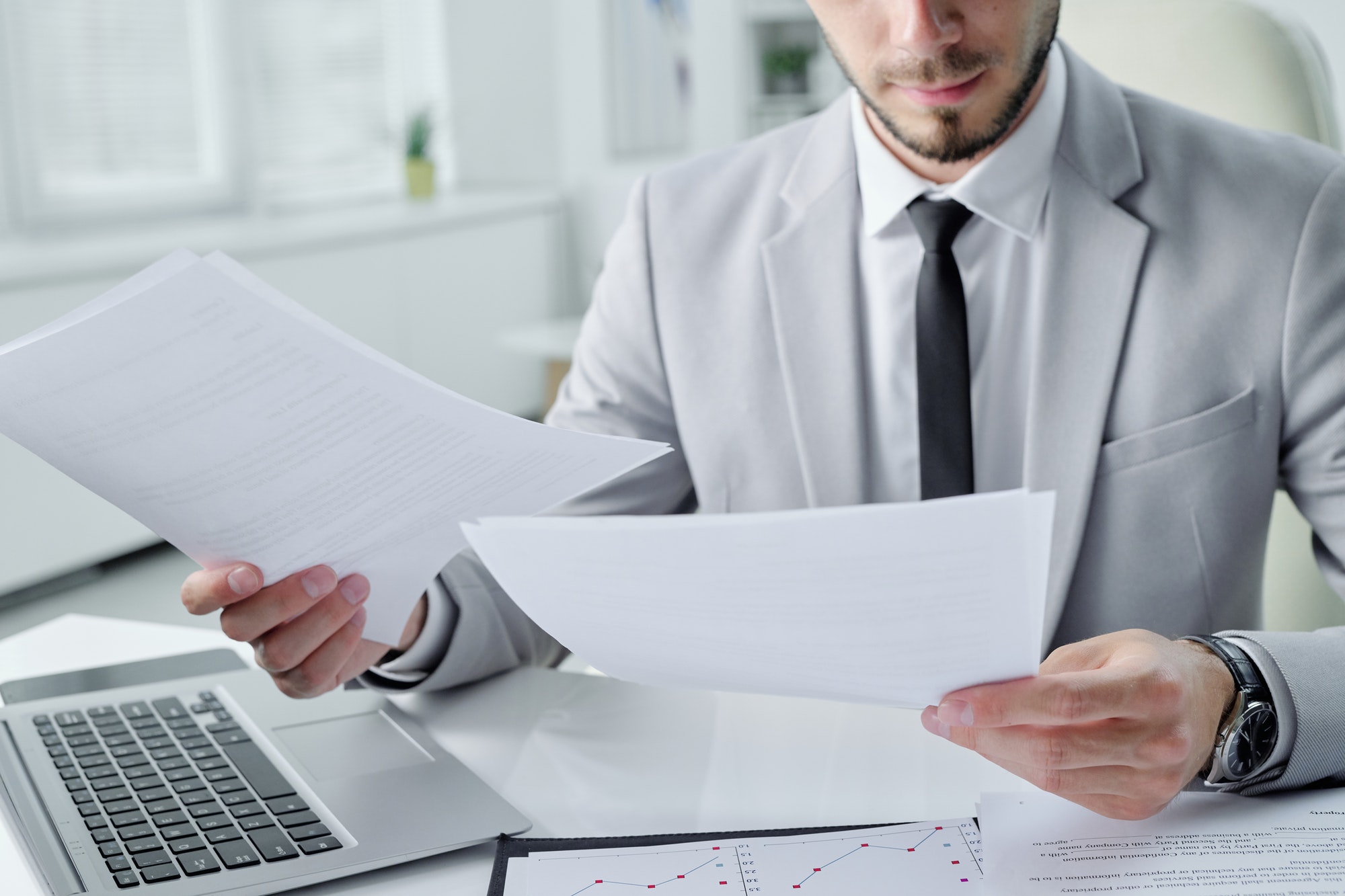 What are the documents required to live in Germany?

An EU citizen needs proof of citizenship such as a passport or ID card to settle down in Germany. For non-EU citizens, the process is different depending on their passport. Some nationalities can enter with a valid passport and apply for the relevant residence permits. Others will need to provide additional documents such as proof of academic qualification or job qualifications. One can find out what they need here: A residence Permit.
When applying for jobs, one has to prove their eligibility to work in Germany. Interested people can learn more about the necessary documents needed when applying for jobs here: Work Permit.
What are the working hours?

The usual working week begins on Monday and ends on Friday, and work between 8 am and 5 pm, depending on the shift. Shops in central areas usually open from 8 a.m. to 8 p.m. on weekdays and Saturdays from 8, morning to 4, evening, with many supermarkets remaining open until midnight or 1 a.m., especially those in train stations, large shopping malls, and the city centres.
Monday to Friday: 08:00-18:30 Saturday:08:00-18:00 Sunday & Holidays: 09:00-13:30 (Some stores open later, depending on location)
What are the requirements for renting a place to live?

For an EU citizen, getting accommodation is pretty straightforward. One can rent an apartment or house without any special permission. Non-EU citizens may need to pay a security deposit (usually three months' rent).
Other requirements for accommodation include

– Proof of income – 3 last payslips or evidence from the employer such as a confirmation of employment, or other evidence if self-employed, e.g. business contract
– Proof of health insurance (For employed) – generally, the employer will provide this information when applying for a work permit. Self-employed will need to provide evidence of their health coverage.
– For non-EU citizens – Proof of legal status in Germany; either a visa or a residence permit, depending on the intended period of stay.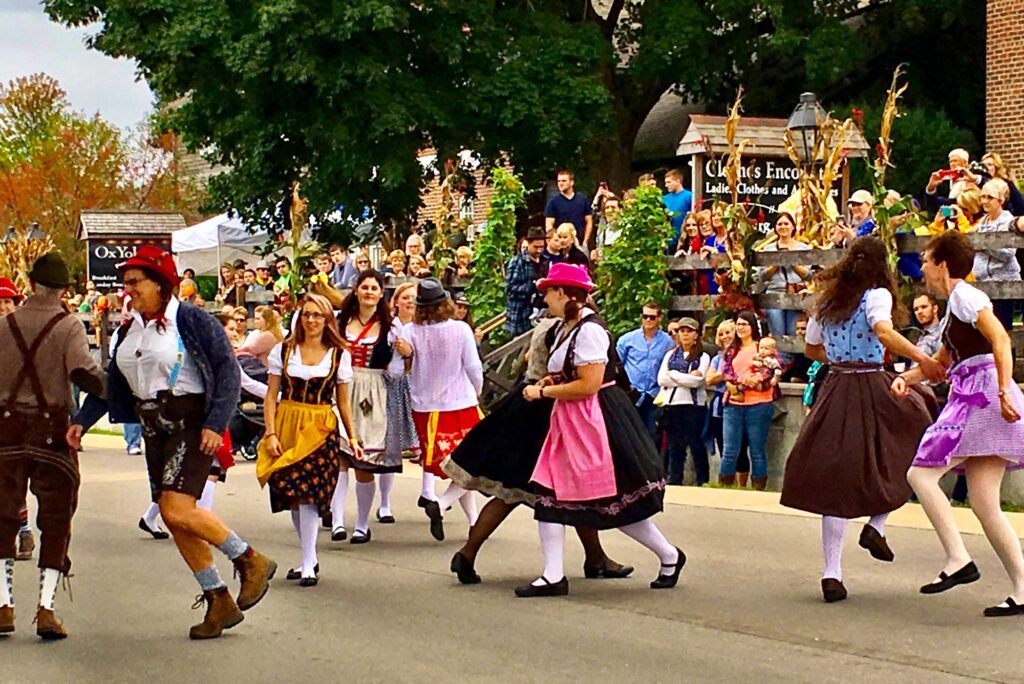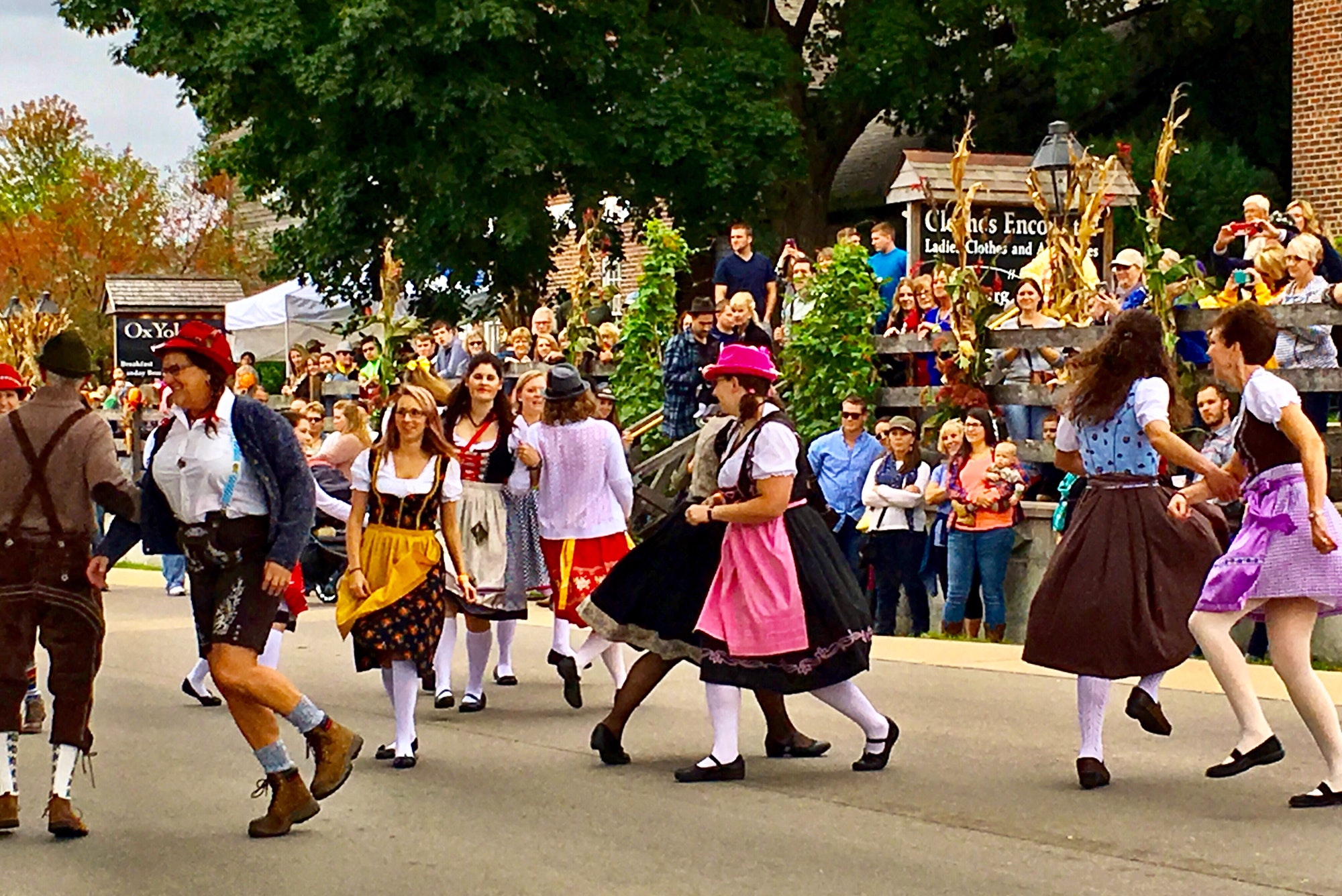 What are the biggest misconceptions about jobs in Germany?

Many people believe that they can only work if they speak German fluently, but this is not always true. Many opportunities are available to those who speak English, especially in big cities with a thriving international community, e.g., Berlin or Munich.
German language skills help find full-time employment more easily as employers are keen to hire people who speak the local language fluently.
Another common misconception is that one can only work as a waiter, shop assistant, or in another type of menial job. Some opportunities require little experience, but there are also jobs for those with more qualifications and experience. One needs to know how to find them!
Who does one contact if one has a question about jobs in Germany?

Several websites provide helpful information about jobs in Germany, so it is best to check out all of them first. 
The three sites to get started are :
– International Citizen Service (ICS) – ICS is a government-funded website that provides comprehensive information about what one will need to do to live, work and study in Germany. It also features a jobs portal with vacancies advertised by employers in Germany.
– Expatica – This site provides lots of clear, concise information about the legalities involved when working and living and housing and education options. 
One can also find job listings on this site, so it is good to start searching.
– Berliner Woche – This magazine has a dedicated jobs section that's well worth checking out.
What are the chances of finding work with no experience in Germany?

Many employers allow trainees to gain experience in entry-level positions, so it is always worth enquiring about this option. That helps with invaluable skills and networking opportunities that can help one land in their first job after completing the training period.
Conclusion

If interested in working abroad, Germany offers a wide range of opportunities for English speakers as well. Many jobs require qualifications and experience, but plenty of positions are available across different industries with varying requirements. Finding the best city for one's needs will depend on what type of job they are looking for and how much money one is prepared to spend. The cost of living varies depending on where one works within Germany, so it is worth researching before making any commitments.