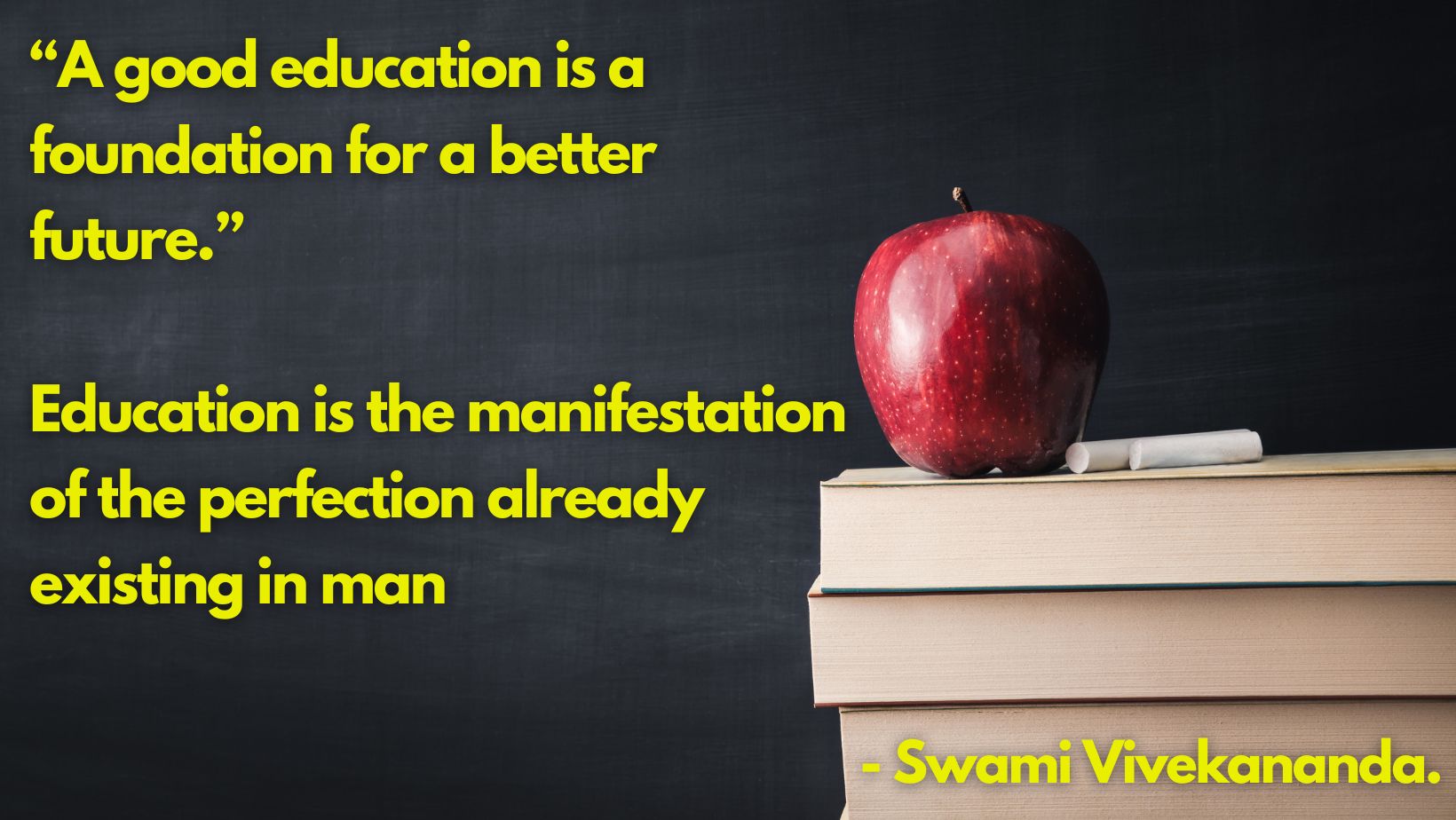 Education is promulgating and absorbing the values of life that are enabled through formal and informal education modes. 
Education is the tool to realise oneself and their ties with the outside world. Education is a transition. Yes, it is a transition to an adult. 
Education is considered sacred and also philharmonic. Students, read on to know how education helps in moulding oneself. Aspirants of TNPSC and UPSC will find the following more useful. 
The following quotes will help us know the educator's real meaning of Education.
Education Quotes for Students Part 1
Education is the movement from the darkness to the light – Allan Bloom. 
Education is the passport to the future, for tomorrow belongs to the one who prepares it today.-Malcolm. 
Education is not the learning of the facts but the training of the mind to think. – Albert Einstein. 
Education is what remains when one has forgotten everything he learned in school – Albert Einstein. 
Education is the mother of leadership – Wendell Willkie. 
Education is the most powerful weapon you can use to change the world. – Nelson Mandela. 
Education is the key to unlocking the world. It is the passport to freedom. – Oprah Winfrey. 
Education Quotes for Students Part 2
The purpose of education is to change the mirrors into windows – Sydney. J. Harris. 
Students, the windows are the one that will provide a view of the outside world and gives you an impression of flying. Do you think of studying abroad? Then do contact KCR consultants to learn more about education abroad. 
Education is not the preparation for life but life itself. – John Dewey. 
Nine-tenths of education is encouragement. – Anatole France. 
Educating the mind without educating the heart is no education at all – Aristotle. 
Education is not a problem, but it is an opportunity. – Lyndon. B. Johnson. 
Change is the result of all learning – Leo Buscaglia. 
Information may be free, but education is priceless. – Marie Forleo. 
Failure is success if we learn from it – Malcolm Forbes. 
Education is for improving others' lives – Malcolm Eden. 
Education is not an answer to the question: It is a means to answer all the questions – William Allin. 
Education Quotes for Students Part 3
Modern education is purely informative – no inspiration. Without inspiration, no human being rises above the limitations in which one lives – Sadhguru. 
Education is freedom – Paula Ferrera.
Students, existence is powerful by which one can inherit inherent qualities to keep them surviving; after all, survival to the fittest is the mantra of today's living. Read on and get enriched. 
The purpose of education is to create a purpose for life. Go for it with utmost sincerity. – Debashish Mridha MD
The education system rewards obedience. It rewards compliance. It rewards the following rules. No matter arbitrary and senseless they may be, they never changed their life by obeying. – Issac Morehouse. 
Don't limit a child for learning. For she was born in another time. – Rabindranath Tagore. 
Education is the key to unlocking the golden doors of freedom. – George Washington Carver. 
Education Quotes for Students Part 4
If you are not willing to learn, nobody can help you. If you are willing to learn, nobody can stop you – Zig Ziglar. 
Education teaches us compassion and kindness and can connect to others. Jill Biden. 
Sit no idle. Go get an education. – Savithribai Phule. 
Education is the key to success in life, and teachers make a lasting impact on the lives of their students. -Solomon Ortiz. 
Live as if you were to die tomorrow and learn as if you live forever. – Mahatma Gandhi. 
I have no special talents, but I am passionately curious. – Albert Einstein. 
Education Quotes for Students Part 5
Education is the progressive discovery of one's own ignorance. – Will Durant
Real education should consist of drawing the goodness and the best out of our own students. – Cesar Chavez. 
Education is the soul of society, and it passes from one generation to another. – G. K. Chesterton. 
Education is not filling the pail but lighting the fire. – William Butler Yeats. 
Education is the kindling of a flame and not filling the vessel. – Socrates. 
Education Quotes for Students Part 6
Formal education will earn you a living, but self-education will earn you a fortune. – Anonymous. 
Education breeds confidence. Confidence breeds hope. Hope breeds peace. – Confucius. 
The function of education is to teach one intensively and to think critically. Intelligence plus character is the goal of true education. – Martin Luther King. 
Education is the foundation upon which we build our future. – Christine Gregoire. 
Never stop learning because life never stops. – Lin Pernille. 
Regarding the subject of education, I can only say that I view it as the important subject in which we are engaged. – Abraham Lincoln. 
Education Quotes for Students Part 7
The roots of education are bitter, but the fruits of education are sweet. – Aristotle. 
The essence of education is that it is a change effected in an organism to satisfy the operator. – Bernard Russel. 
The future belongs to the young with an education and an imagination to create. – Barack Obama. 
An education not founded on art will never succeed. – Margaret. 
The above quotes on education would have kindled a great spirit in you. Learning is life, and never stop learning since life never stops. Then why wait? Hurry up! Fasten your belts and try learning in a different country under a foreign culture too.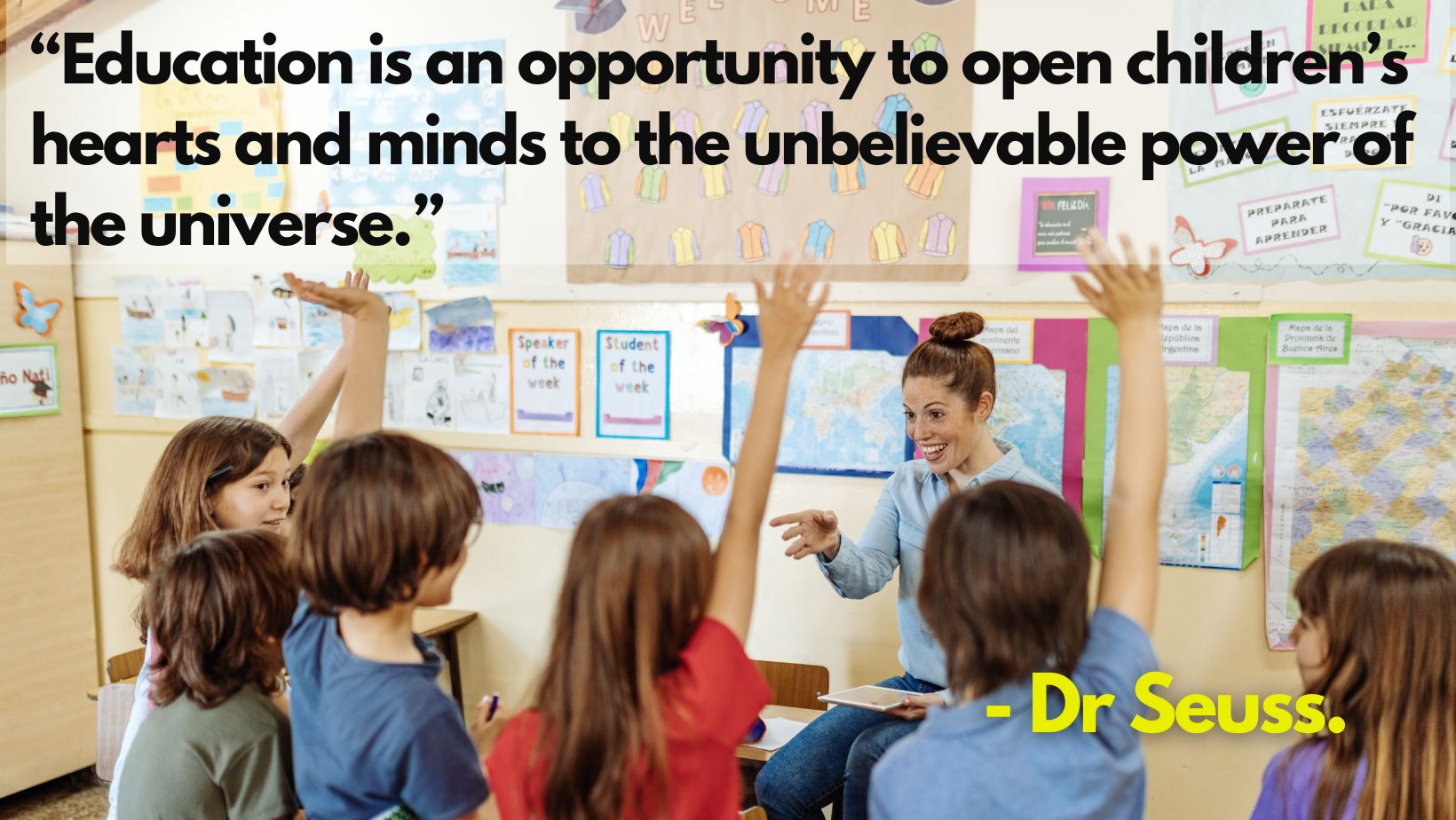 Education plays a poignant role in shaping young minds. Young minds ought to learn by themselves since education will never fail to disappear. Learning should never stop as it is our fundamental duty too. The quotes on education will surely manifest the urge to learn. It will help us to traverse through our tough times, even during gloomy days. Read on to receive the erudition of being educated.
Other Motivational Quotes articles,