Ausbildung Bank Clerk in Germany
If you enjoy doing math, choose an apprenticeship program as a bank clerk and put your skills to the test!
Role of Bank Clerk under Ausbildung in Germany
You advise customers on opening new bank accounts or withdrawing more money.
You explain possibilities and have a personal conversation when a young couple wants to finance a house and lay out all details. 
You carry out payment orders, identify credit options through consumer request evaluations and advise clients on financial transactions.
You conduct currency exchanges, generate ideas for old provisions, arrange loans, homes, and life insurance and identify clients' solvency. 
Requirements Requirements for a bank clerk under Ausbildung in Germany
You have good focus and prefer working in a structured environment with good analytical skills.

You anticipate client conversations and consultation appointments and are good at thoroughly explaining complex concepts.

You are not afraid of math as you are proficient in numbers. 
Bank clerk training under Ausbildung in Germany 
The apprenticeship period (Ausbildung) is three years, but it can shorten to two to two and a half years if you get commendable scores.
The first part of the training accounting for 20 per cent, covers account management and purchase financing. The first part of the extended training takes place.
Trainees learn wealth accumulation, economics, social studies, and financing project support in the second part of the training. 
You calculate expenses and income, maintain accounts, avail financial and asset investments, employ IT applications and taxpaying methods.
General educational classes cover German, social studies, politics, sports, and ethics. 
Career prospects for a bank clerk under Ausbildung in Germany 
You meet customers and other concerns at the counter. You deal with assisting transfers, withdrawing money from accounts, exchanging money and accepting cash deposits.

They use private counselling rooms for a considerable loan amount for individual counselling sessions.

After Ausbildung, y

ou can work in private, cooperative credit institutes and public banks.

You plan and calculate sitting in an office in front of the computer. 
Contact KCR CONSULTANTS now and learn about the Ausbildung in Germany program. 
Make everyone's mouth drop in amazement with your exceptional skills in numbers and accuracy!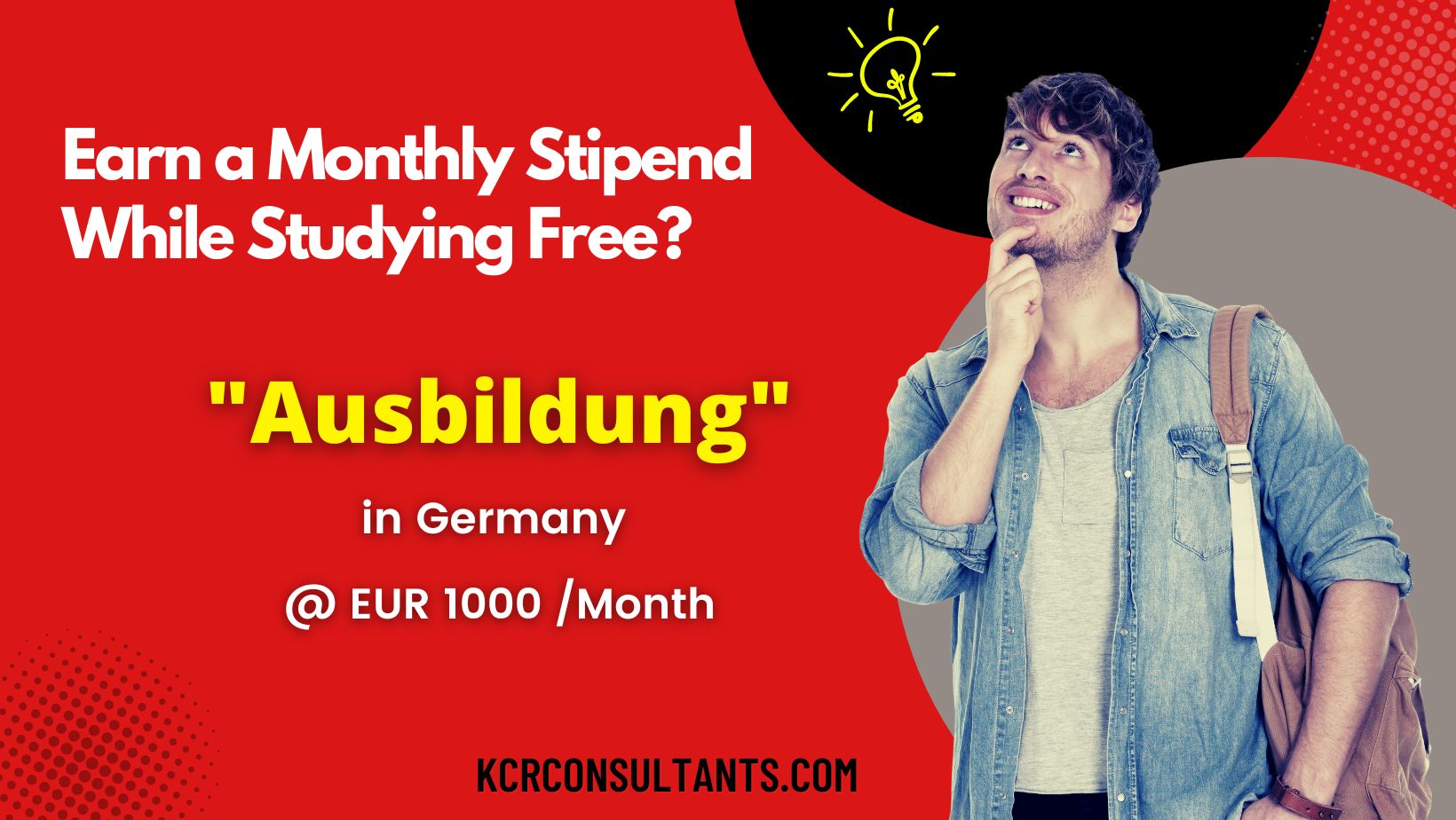 THE TRENDSETTING VOCATIONAL ROUTE TO GERMANY IS UNIQUE IN ITS NATURE AND SPIRIT.