Ausbildung Administrator (middle service) in Germany
Do your friends praise you for your unique organisational talent?
Then, you should take up an apprenticeship program (Ausbildung) as an administrator (middle service). 
Administrator (middle service) training under Ausbildung in Germany
It takes two years to complete your Ausbildung training to become a civil servant in the middle non-technical service.
After that, you can begin working in the civil service as a government secretary.
You work for the Federal Republic of Germany or one of the federal states if you are a civil servant.
You are granted special rights like the ability to continue working and excellent old-age security.
You can already work independently and under pressure in the middle service.
You frequently also take on the preparations for co-workers from the higher civil service, like compiling informational files.
There are theoretical and practical components to the administration Ausbildung training (intermediate service).
You often spend the first few months in a technical school, learning theory.
They will give you housing during this period, where you will live with other trainees. 
Requirements for an administrator (middle service) under Ausbildung in Germany
There are many prerequisites for you to participate in the preparatory service.

You should therefore possess a middle school diploma.

You must be a citizen of Germany or another EU country.

You must demonstrate your broad knowledge through an aptitude test. 
Career prospects for an administrator (middle service) under Ausbildung in Germany
One of your responsibilities is acquiring information.

You read news articles to build organised files for higher civil service employees.

You take on secretarial and office organisation duties.

You can be promoted from the medium to the upper service if you perform better than average.

You have above-average secure employment with excellent chances for promotion as an administrator (intermediate service).

 
Come to KCR CONSULTANTS now! Experts will explain the Ausbildung courses in Germany. 
Become the chief of administration and manage complex issues easily!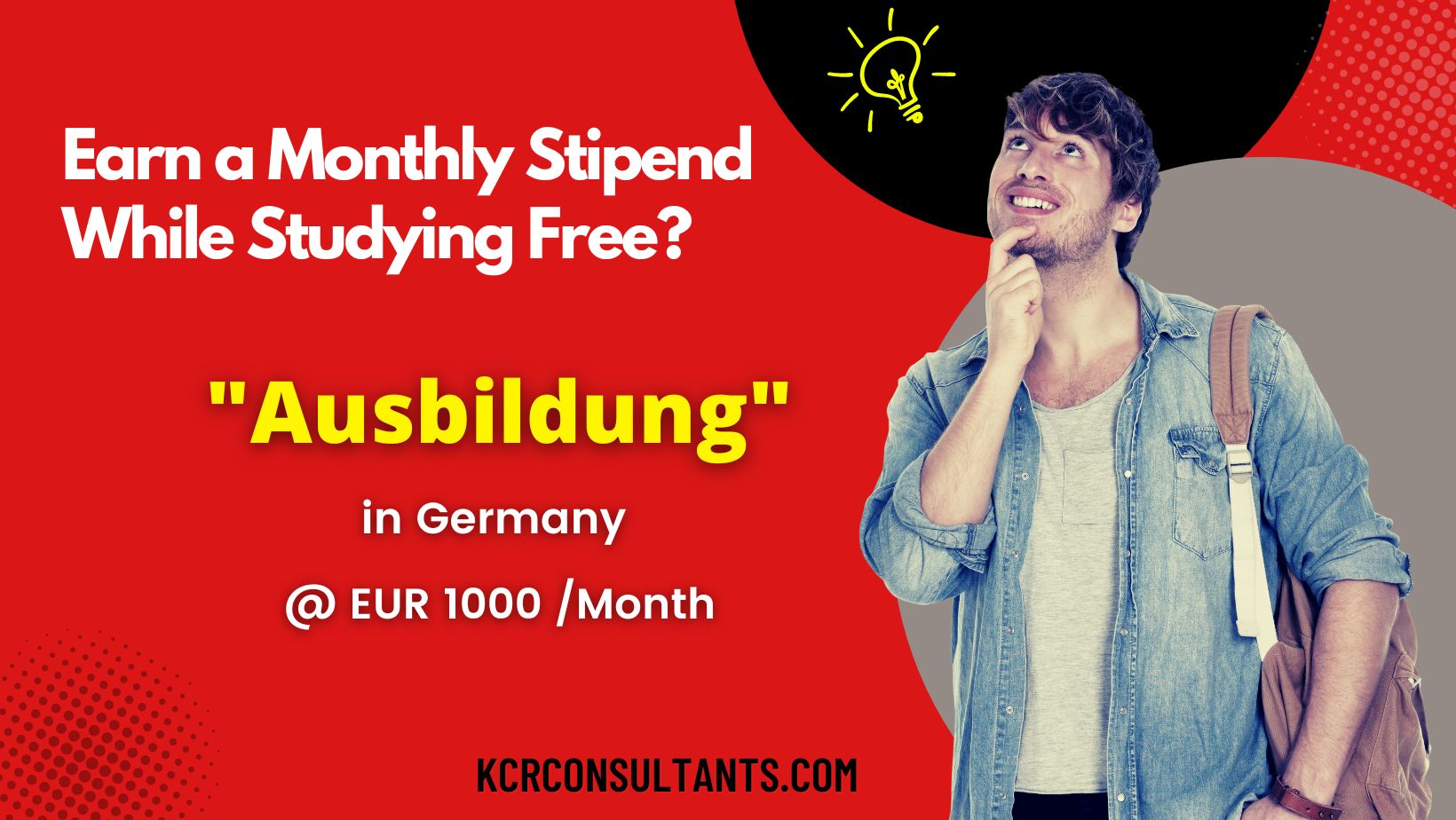 THE TRENDSETTING VOCATIONAL ROUTE TO GERMANY IS UNIQUE IN ITS NATURE AND SPIRIT.