Why Study in Germany for Indian Students after 12th?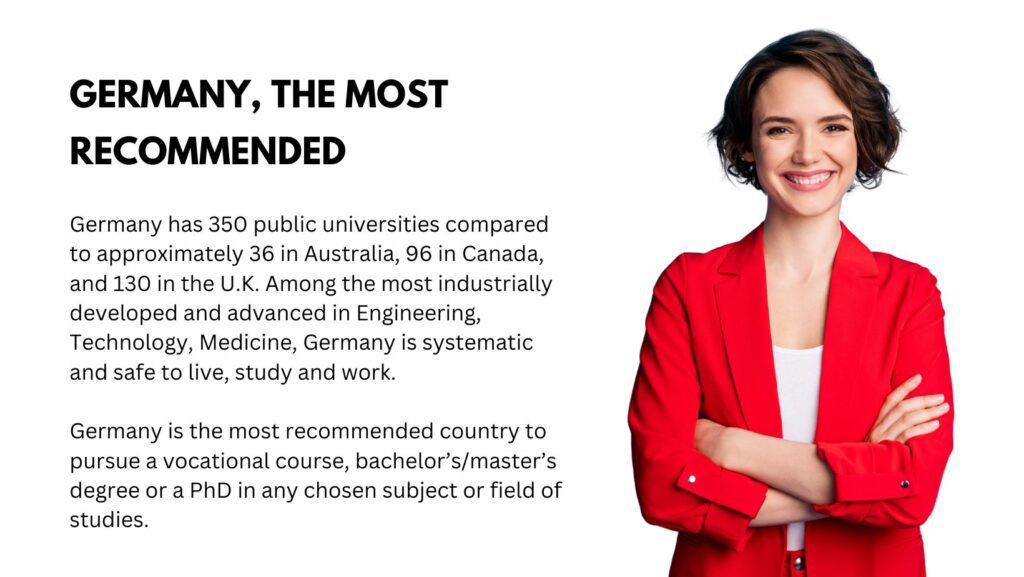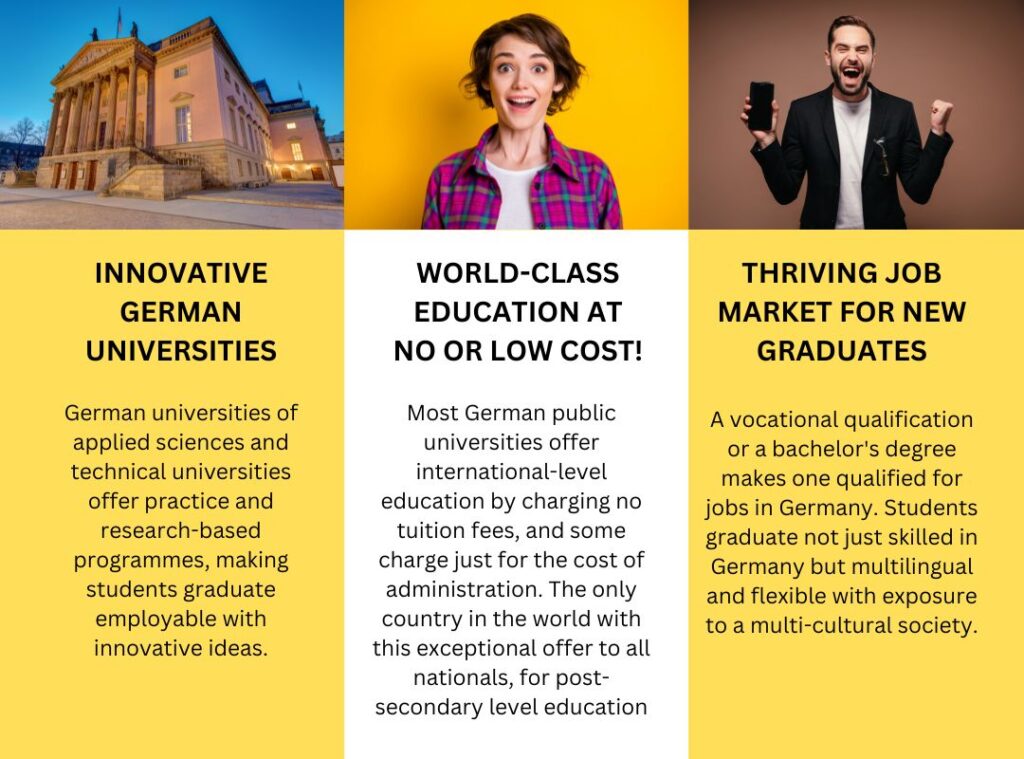 How to Study in Germany for Indian Students after 12th
Why is there massive hype about studying in Germany, especially 'Study in Germany for Indian students after 12th?'
Germany is well-organised; its environmental security makes it an excellent place for Indian students to live, learn and work.
Is it possible to study in Germany for Indian students after the 12th?
Read further! 
Reasons to study in Germany for Indian students after 12th 
German public university's generosity
Germany's public universities offer free education in Germany (zero tuition fees) to EU and non-EU citizens alike. 
The vision of Germany is to make the future generation educated and competent to face the world fearless and with brevity. 
Therefore Germany never compromises when it comes to quality education.
Universities in Germany–Pinnacle with cutting-edge resources
In Germany, universities of applied sciences offer programmes grounded in practice and research, producing highly employable graduates and fresh insights.
Whereas technical universities teach their students based on theory and research! Students graduate from here qualified and innovative!
Therefore Germany is the most recommended country for higher education! 
Diversity
Germany is the abode of different nationalities of mixed cultures. One can have excellent knowledge about various cultures, traditions, food, habits, etc. One can make new friends while on their studies with those who have come from different counties!
English-taught courses for the competitors
If a student's English is exceptional and the academic background is excellent, Germany has various English medium programmes where the student can enrol. Even Bi-lingual courses (English + German) exist in German universities. 
Ausbildung
Choose an occupation you like to work in!
Let somebody pay you to get trained in it! 
Ausbildung is an apprenticeship program (with over 350 occupations!) where the trainees will work with existing employees and be trained at the workplace while attending vocational training schools.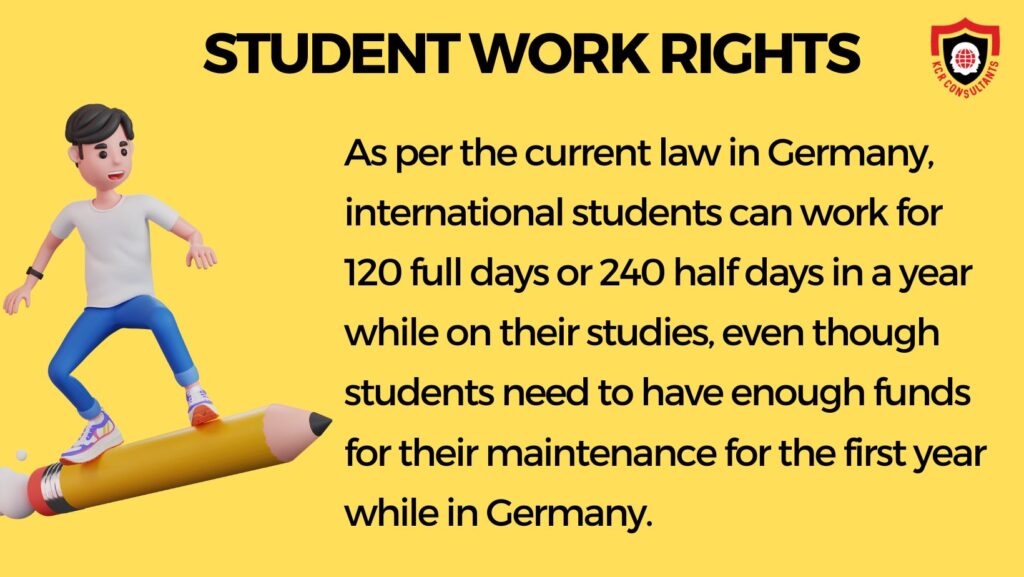 Requirements to study in Germany for Indian students after 12th
It all comes down to this one question; Do I meet the requirements to study in Germany?
You need a minimum of 50-60% marks in the 12th-grade school examination.

You must develop an interest in learning the German language in Germany to pursue a German medium degree course in a German public university.

If you opt for an English medium course, English proficiency at the B2 level is required.

You must open a blocked account and deposit a certain amount to meet your expenses while in Germany for at least the first year.

If you particularly want to know about the requirements for a bachelor'sbachelor'surse in medicine, nursing, management or engineering, kindly find them in the

conditions to study in Germany for Indian students

after the 12th grade. 
Which course is best for a job in Germany?
I do not want to make a statement by pointing to something particular and brainwashing you.
Apart from Engineers, medical doctors, nurses/healthcare workers receive the highest pay in Germany for their increasing demand and priority. 
Engineers under various specialisations earn pretty well, followed by IT, sales and architects.
Finally, it all comes down to your interest and passion.
I can feel you are becoming sure to study in Germany for Indian students after the 12th grade! 
Study cost in Germany for Indian students after 12th
Public universities in Germany provide free education without compromising their quality of learning.
Though you don't have to pay any tuition fees, you should still pay for your expenses like accommodation, food, travel, semester fees, and unanticipated expenses during your stay in Germany.
Let us now look at some of the FAQs that students have regarding studying in Germany for Indian students after 12th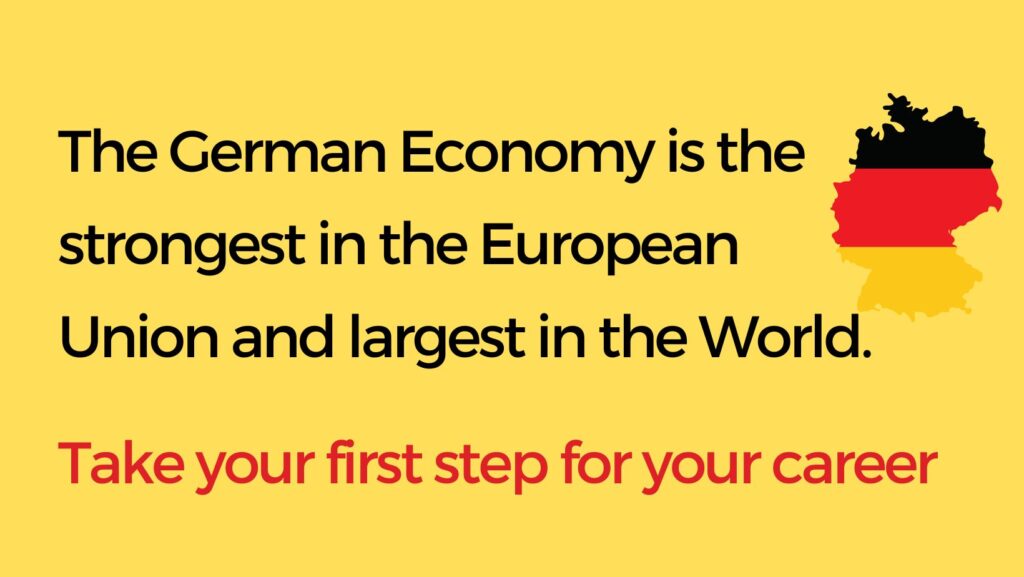 Study in Germany - Complete Details
Free Education in Germany
Public Universities in Germany