Opportunities for studying bachelor's degree in English in Germany
One can study bachelor's degree in Engineering in English Germany, which may be contrary to the general understanding that it is only possible in the medium of the German language!
Private universities teach courses in English, but most programmes are master's degree level. Very few private universities provide bachelor's degree programmes in English, and that too in business administration or management.
German Public universities only offer Engineering and technical programmes, and they are the best for that. A few programmes, of course, can study in English, even if it is rare.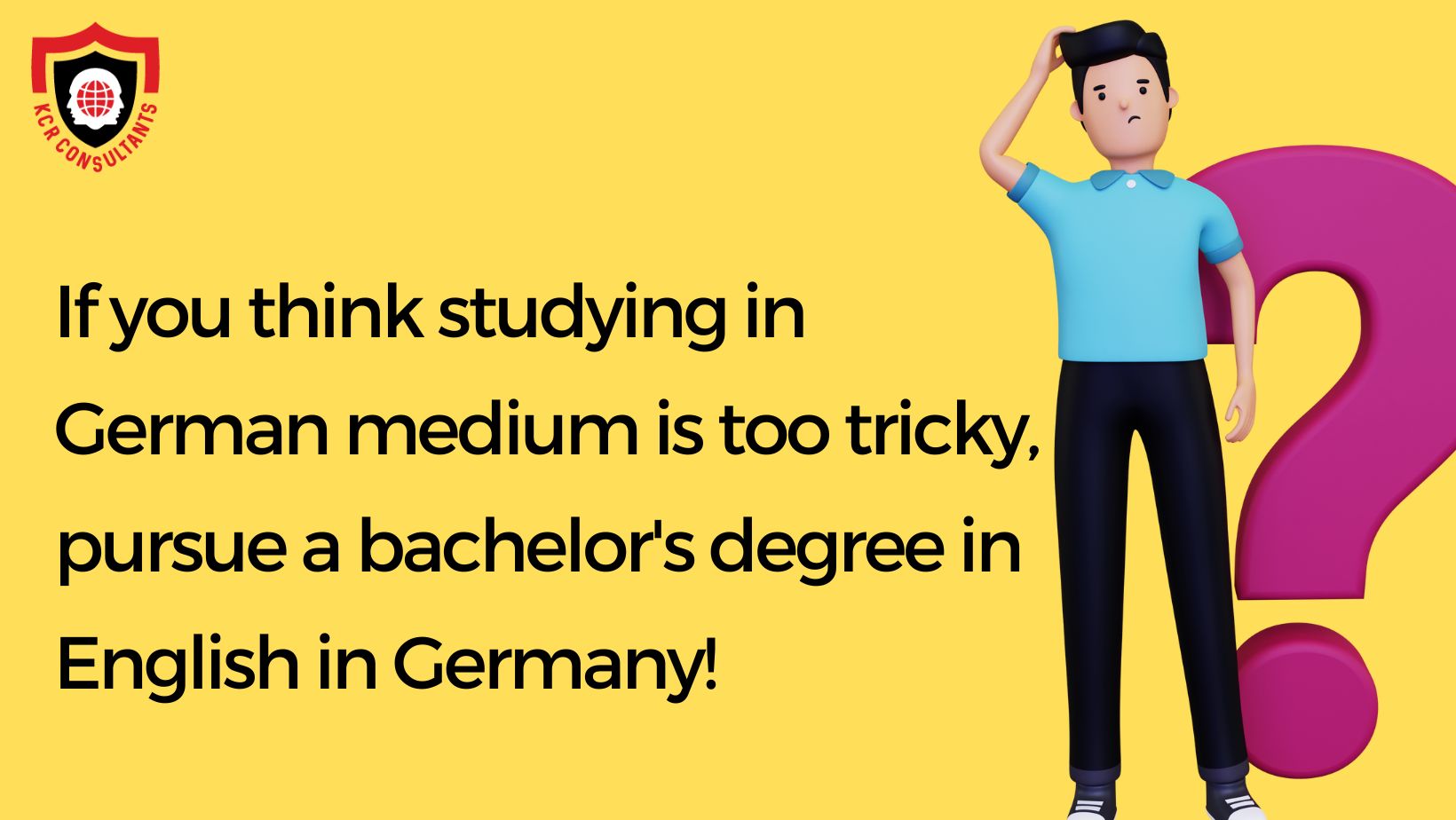 How is it even possible when one has a national certificate of higher secondary education completed under a state or central board of a country like India?
German universities accept national certificate holders with the condition that they attend a foundation/preparatory course before the commencement of their degree studies! But most studienkollegs, state-funded or privately owned, offer the foundation programme in the medium of German language instruction!
But one can also attend an English-taught foundation course at a preparatory school in Germany! Generally, that could be for or approved by a particular university. Sometimes exclusively for some specific engineering programmes. 
That makes the entire education in Germany in English, Foundation or preparatory programme, and degree programmes!
That also reduces the time required to get a degree in Germany: the 6-9 months needed otherwise to learn the German language and attain the required proficiency level before the foundation course becomes null. 
Relevant Articles:
Does it mean that the German language is optional to study, work and live in Germany?
The German language is everything in Germany for a person who lives in Germany. German language knowledge is necessary when communicating with neighbours, friends, government officials, and co-workers. 
But one can learn it slowly while and after attending the preparatory programme and continue while the bachelor's degree course. 
A few universities ask for at least an A2-level communication while progressing to the 2nd year of the degree course. Therefore it is advisable to start learning the German language as soon as one decides to study in Germany. A fundamental level or basics helps one settle in a German-speaking atmosphere and neighbourhood. 
The English-taught engineering and technical programmes in Germany after your 12th grade are in great demand!
One can study Bachelor of Engineering (B.E.) in;
Industrial engineering (Business and Engineering)
Mechatronics
Logistics
Robotics 
Electrical Engineering
Computer science
Artificial Intelligence is a few to name.
KCR CONSULTANTS process new student applications year-round for studies starting every winter in Germany.