Ausbildung Specialist for Market and Social Research in Germany
If you want to dive into the social research area, you can go for an apprenticeship program (Ausbildung) as a specialist for market and social research!
Role of a specialist for market and social research under Ausbildung in Germany
Once you have designed and executed market research tasks, the information gathered is recorded, analysed, and examined on a computer.
After Ausbildung, you can now run a consumer survey to know why men prefer one product while women choose another.
You should know that certain businesses, including makers of smartphones, sell their mobile phones in Germany and foreign nations.
After learning everything about a product, you must use your research to make logical inferences.
You must provide a step-by-step explanation of your findings to the company you researched for them to comprehend them.
You utilise a variety of table and graphic programmes in the training to become a professional in market and social research to display everything as effectively as possible.
Since you will frequently need to make calls, deliver presentations, and interview strangers to gather information for your market research, it is crucial for the work that you are outgoing.
You are the market and social research expert who obtains surveys for businesses when they need them.
Career prospects of a specialist in the market and social research under Ausbildung in Germany 
Y

ou gain three years of instruction in industry and trade.

You work on projects, gather business information, and create presentations and reports.

The two-year preparatory classes are typically taken in the evenings.

The training lasts six months if completed full-time.

As a marketing and advertising specialist, you have responsibility for operations that raise consumer knowledge of goods or businesses and enhance their reputation.

You can enter opinion research or start your own business as a market researcher with a bachelor's degree in statistics. There are six to eight semesters throughout the course. 
Please reach out to KCR CONSULTANTS. They will support you with the Ausbildung in Germany program.
Do some mind-blowing surveys that will influence people through your skills!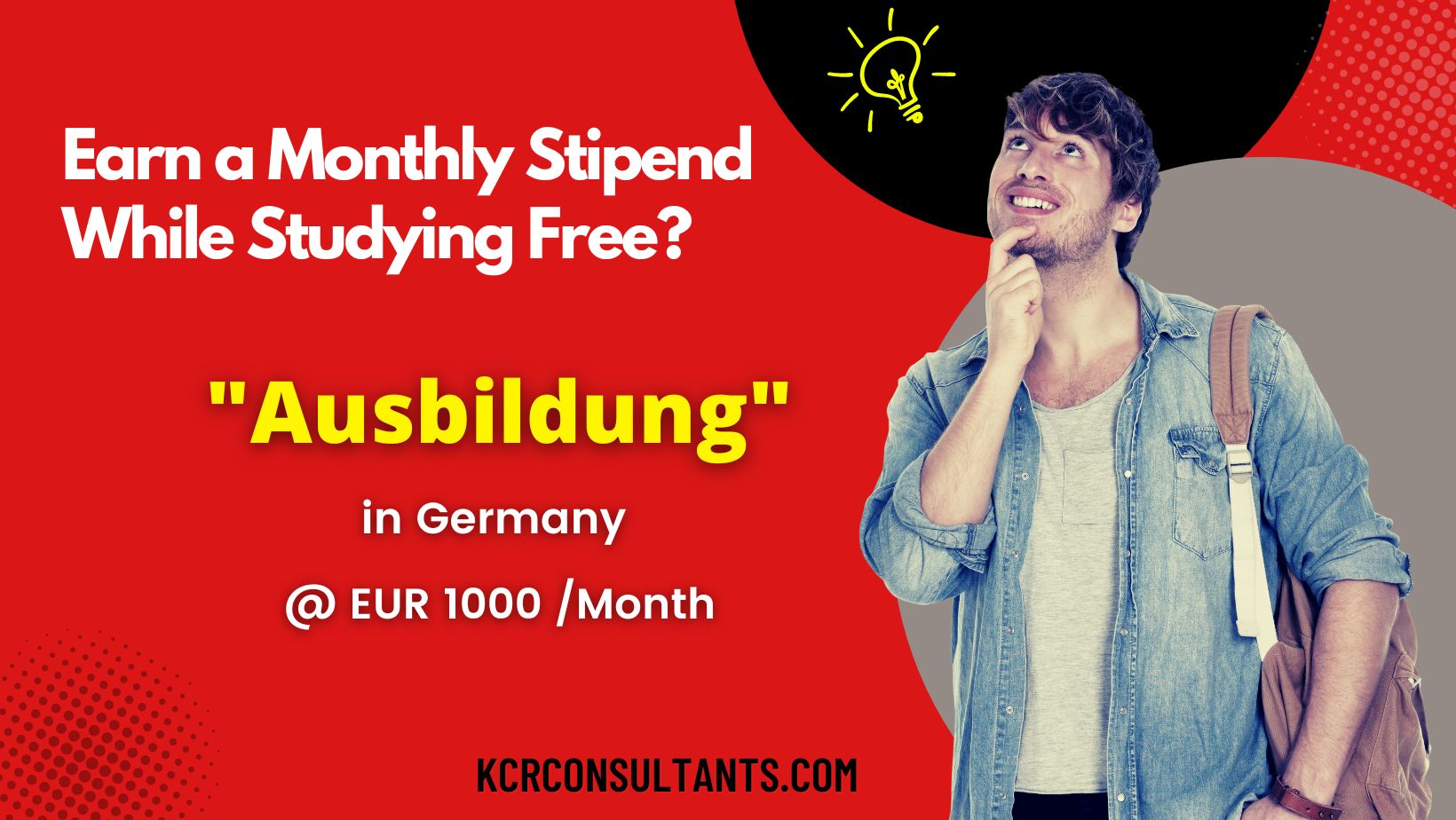 THE TRENDSETTING VOCATIONAL ROUTE TO GERMANY IS UNIQUE IN ITS NATURE AND SPIRIT.