Ausbildung Specialist for Labour Market Services in Germany
If you want to specialise in one field, you can take an apprenticeship program (Ausbildung) as a specialist for labour market services! 
Role of a specialist for labour market services under Ausbildung in Germany
Customer interaction is the main emphasis of the labour market services specialist's work.
It frequently involves giving people advice and support while they hunt for work.
It also involves administrative duties like approving claims for unemployment benefits.
You should consequently bring discretion with you in addition to a feeling of duty.
You will generally engage in a wide range of activities because you will encounter different people and their issues daily.
Additionally, this line of work is affected dynamically by business, politics, and law, necessitating a high level of openness to learning from others. 
Specialist for labour market services training under Ausbildung in Germany 
Your job during your Ausbildung training to become a labour market services specialist is to inform people seeking help.
You help those who want to apply for cash benefits or like to learn more about labour market-related topics.
You will learn how to have these talks successfully and what to pay attention to during your Ausbildung training.
You will handle administrative duties and process applications.
You take up internal service responsibilities in human resources, controlling, and finance.
You work in controlling or human resources.
Both academic and practical components comprise the three years of training required to become a specialist in labour market services.
In vocational school, you primarily learn the theory of the labour market and the social system.
You will next work in job centres and employment agencies during the practical parts, where you can use and further your expertise.
Requirements for a specialist in labour market services under Ausbildung in Germany 
You need communication and contact skills. 

You must have conflict management skills. 

Maintaining secrecy is essential.

You should be good in Economics and Social Studies.

 
Career prospects for a specialist in labour market services under Ausbildung in Germany
You can work in the lobby, the service centre, the benefits division, and the family benefits office.

You can also work in personnel and internal service areas, where an employment strategy is available and provided by employment agencies and job centres.

You can work as a recruiter, a benefits clerk, or perhaps even a team leader.

You can earn a bachelor's degree in labour market management and career counselling.

You can conduct consultations over the phone and in person, apply checks and processing for financial benefits, aid clients in their education and career hunt, and take on clerical responsibilities. 
 Contact KCR CONSULTANTS to get more information about the Ausbildung in Germany program. 
Become a boss and handle multiple clients smoothly and professionally with your expertise!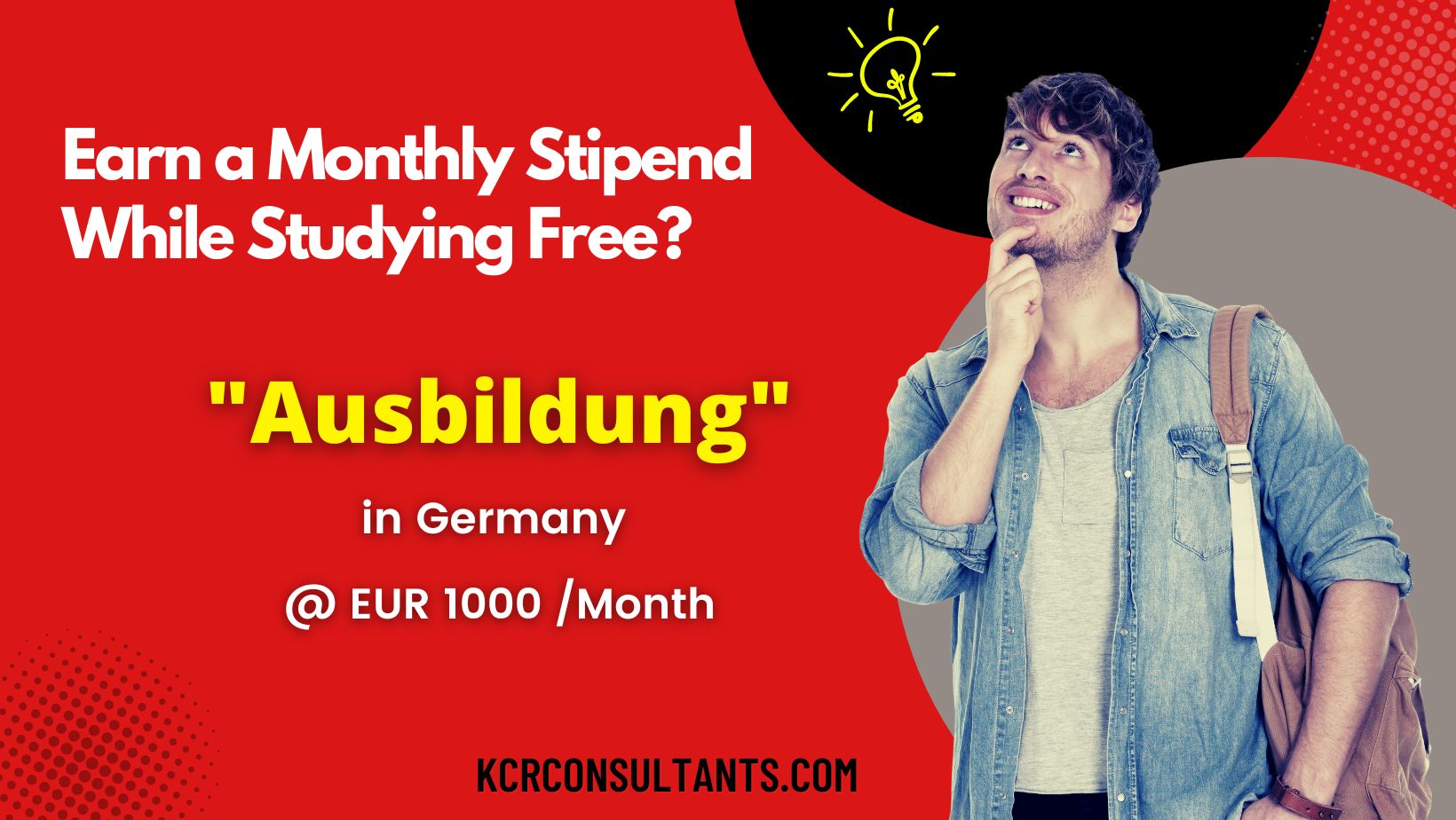 THE TRENDSETTING VOCATIONAL ROUTE TO GERMANY IS UNIQUE IN ITS NATURE AND SPIRIT.