It is a dream come true for many to study abroad. But financial constraints often make it difficult for aspirants to achieve this dream. People usually think that the more popular the area, the higher the cost of education. Fortunately, Germany is an exception.
Germany is one of the top five places to study globally. Still, the tuition fees in the country are relatively nil. 
If you are wondering how to choose a programme in Germany, and what steps you need to follow, you have come to the right place.
Here, we will help you understand what you need to do to fulfill your dream to study in Germany.
MS in computer science in Germany: The cost involved

MS in computer science is a two-year master's degree course in Germany, offered by more than 40 universities. The programme is offered in English, German, or both, at €0 – 6660 in terms of total tuition fees, at a German public university.
But, why study computer science in Germany in the first place?


Among the top 100 colleges that offer MS in computer science overseas are five German universities.

Computer science graduates earn handsomely, and some with better experience and skillset earn around €11,500 per month.

In terms of salary, wages have risen steadily by 4% between 2016 and 2019.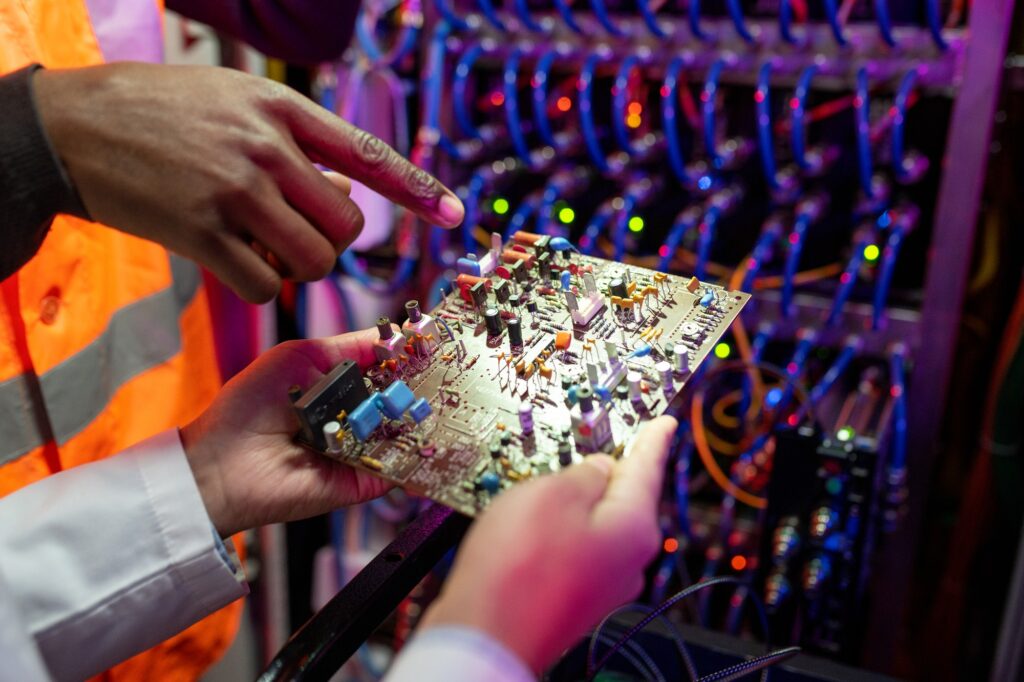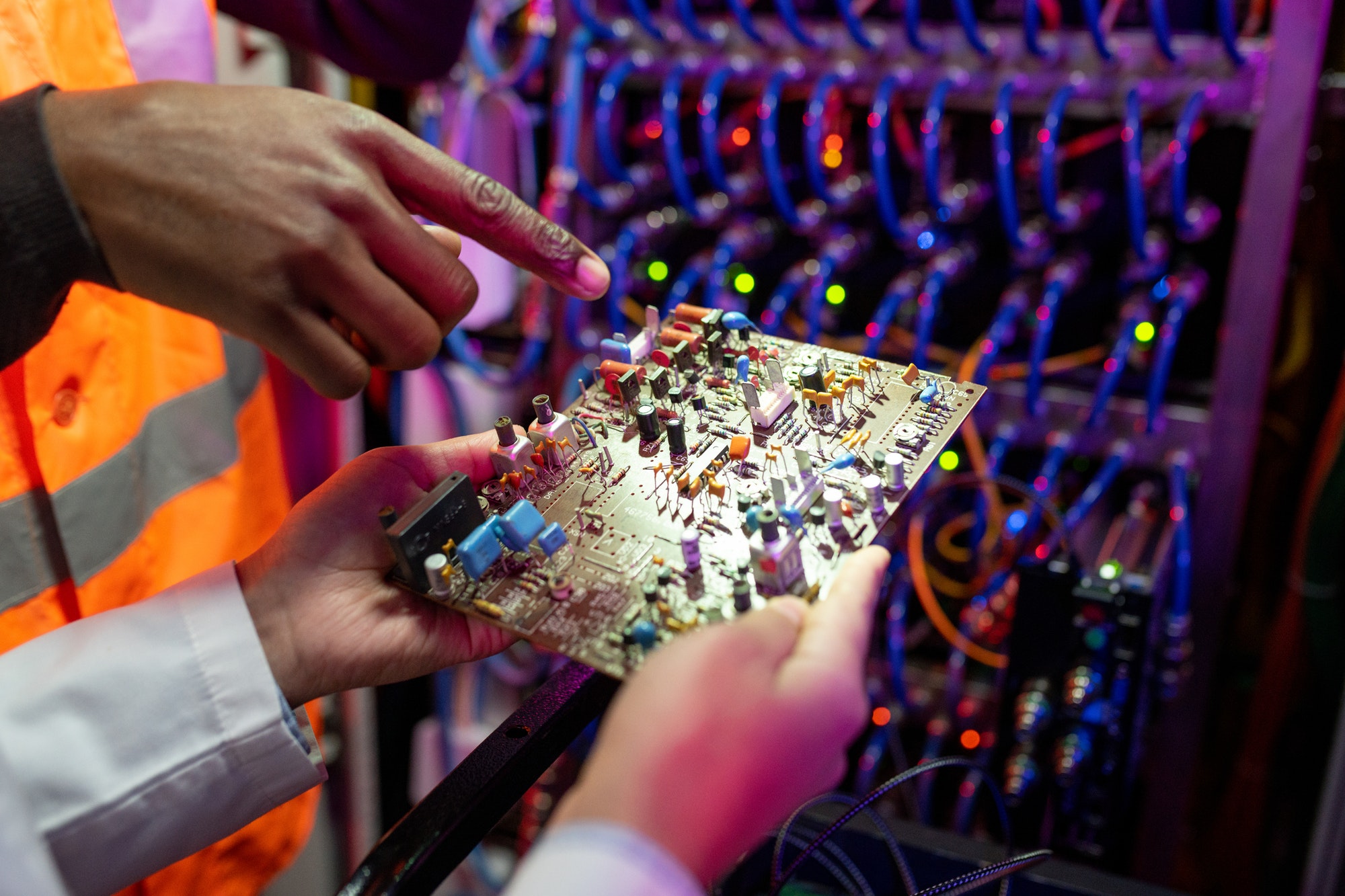 Why should you opt for Germany if you want to study computer science?

Technological advancements in Germany are top-notch

We are at an age of global innovation. While many countries worldwide are growing rapidly, some are at the forefront. These countries help their citizens with better transportation, better health care, greener systems, etc.
The Bloomberg Innovation Index surveys 60 countries annually to assess how technologically advanced they are. Seven metrics determine the results: costs in research and development, production capacity, and the concentration of state-of-the-art enterprises. And, Germany is ranked as the most technologically advanced nation in the eighth edition of the 2020 Index, followed by South Korea and Singapore.
Germany is famous for being the home of some of the reputed engineering schools in Europe. German engineering is well known all around the world; it is the home of Volkswagen, Siemens, and many others.
The German government supports universities and R&D institutions significantly. Germany is currently the world's leading technology provider of medical and military technology and infrastructure.
Germany is a new global powerhouse, with premier academic and research institutes and numerous engineering, IT, and manufacturing industries that produce automotive and consumer goods. In the mid-20th century, Germany had more Nobel laureates than any other country. Even today, Germany is considered to be at the forefront of scientific education and research.
The diversity of German science and technology, specifically information and communication technology, underscores several EU-funded programs run by German companies, universities, and research institutes.
The master's program curriculum in Germany
Master's courses are divided into different modules or study units. You can read in small groups, attend lectures, interviews, or direct individual lessons, depending on your subject.

There are many lectures, workshops, practical lessons, and peer education programs at research universities.

Additional practical training and workshops are organized by external industry representatives and various experts at the University of Applied Sciences.

Institutes for art, film, and music contribute to developing your relative skills and abilities.
Language requirements to study in Germany

Are you ready to take up the MS course in Germany? Then, you may be worried that you haven't aced the German language yet. But, don't worry. Several German universities offer various English courses, where prior knowledge of German is not required. 
German language tests or certificates are not required for English taught programs. However, if you are a non-native English speaker, you need to take English tests, such as TOEFL, IELTS, or PTE. If you have completed your undergraduate in English as a subject, you can skip these tests.
Programs offered in German require a German language test certificate. This is a part of your application process. These tests are TestDaf and DSH (German language tests for the higher education of foreign applicants). Scoreless skills are accepted.

Once you arrive in Germany, you can continue learning German and improve your score.

Similarly, you can continue studying German courses at the beginning of your master's degree. You also might be eligible for the 'mandatory integration course' and you will be taught some basic German there for free.
We know that you perhaps have more questions about the process. We have tried to answer some below: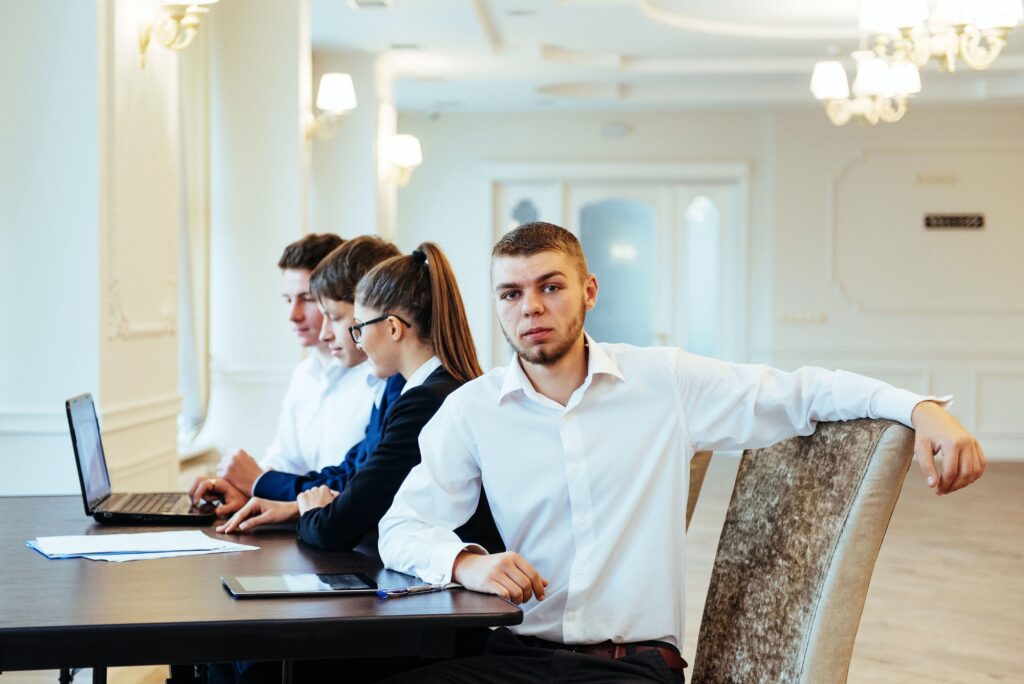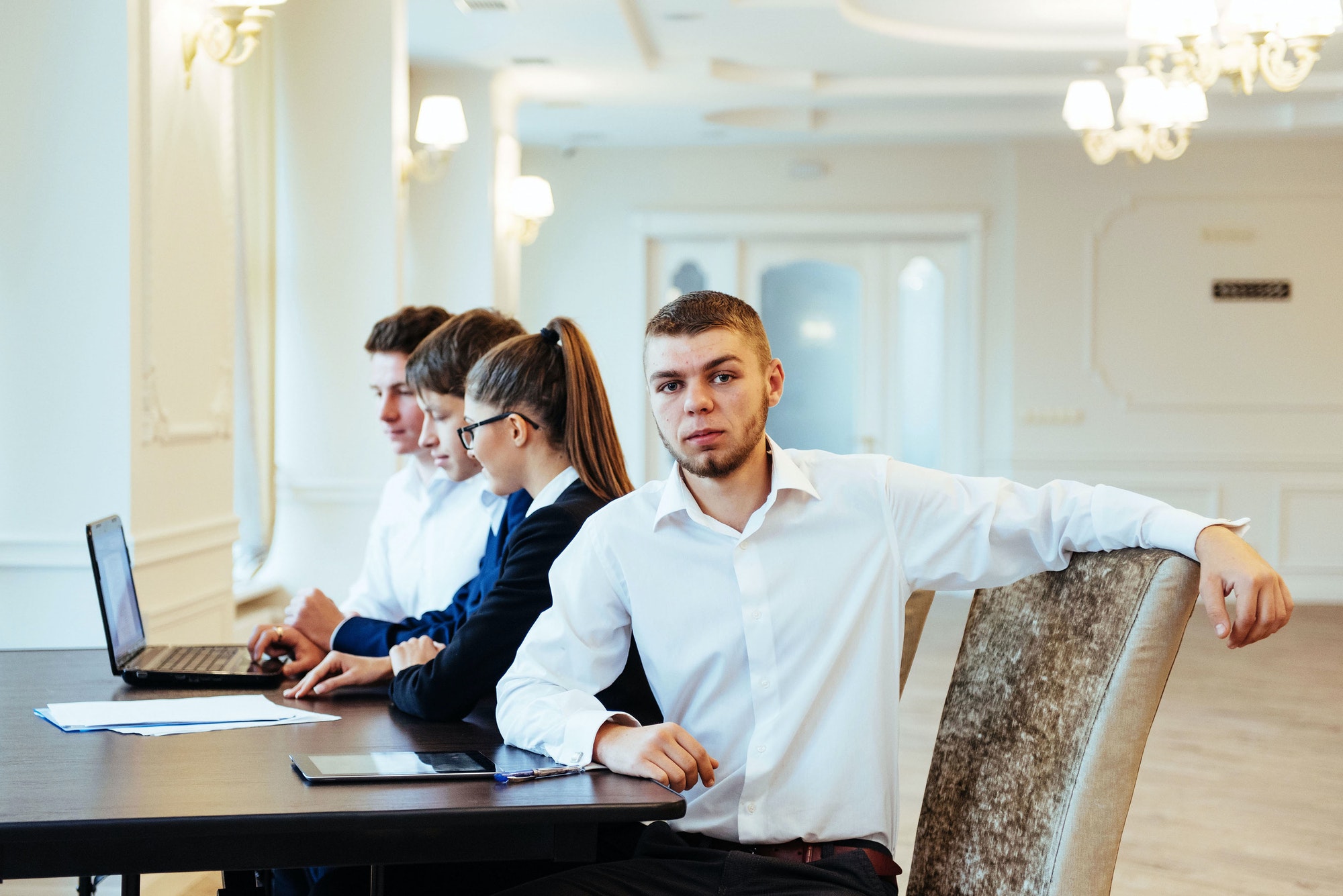 Is knowledge of the German language mandatory to study in Germany?
Germany offers a variety of courses taught in both English and German. However, some universities require you to provide B1/B2 level German while applying, and some for an A1/A2, some othing.
Many universities in Germany demand a 4-year bachelor's degree in the relevant field of studies as a requirement to consider for an MS program. In most German universities, GRE is not compulsory. Some universities, however, require applicants from foreign countries to clear a GRE cut-off.
RWTH Aachen and TU Munich require their overseas students to take the GRE for their MS in computer science programs. An average score of 310+ GRE is required by German universities to consider for an MS in computer science.
Is IELTS enough for an MS in Germany?
An IELTS test passed certificate with the required scores is usually sufficient, for admission to German universities, as adequate evidence of English proficiency. There are many other options, including TOEFL, available for students to choose from.
The minimum score for admissions in German universities is 6.5 in the IELTS or 81 in the  TOEFL academic category. The bachelor's degree course completed in the medium of English is also accepted as evidence by some universities.
What are the job prospects after completing an MS in computer science in Germany?
Compared to other European countries, Germany has more significant opportunities in the field of IT and computer science. Payments, holidays, culture, tuition, and job rates are very effective. Here, the only challenge for job applicants is that you need to know the German language well. 
Good communication skills in the German language helps you understand the social trends and integrate into the German culture while studying and also seeking a job.
Some international companies don't ask for German language knowledge while considering a job applicant. 
Top employers in Germany who hire applicants with master's degrees in computer science include:
Zalando
International Business Machines (IBM) Corp.
Luxoft
SAP
Amazon.com INC
Fraunhofer
The master's in computer science graduates in Germany has an average salary of €5,000. per month.
What are the highest paying jobs for applicants with an MS degree in Germany?
Some of the highest paid jobs are as follows:
Technical project manager – €70,000 – €80,000 per year
Data scientist- €48,699 per year
Senior Data Engineer- €71,588 per year. The average salary for a data engineer is €55,653 per year
Software developer – €47,068 per year
Software developer- €77,557 per year
Business intelligence analyst- €44,587 per year
System engineer- €50,378 per year
Solution builder – €60,689 per year
Information technology developer- €71,875 per year
Development engineer- €59,622 per year
What are the job prospects for international students after completing MS in computer science in Germany?
Non-EU students can extend their residence permit and spend up to 18 months in Germany after graduating and look for a job. Germany requires a computer and IT professionals. The average starting salary of IT workers in Germany is between €33,000 and €40,000.
You will be considered eligible for a German work permit or an EU Blue Card as soon as you have obtained a job. You can stay in Germany while your work permit application is processed. If you plan to stay and work in another EU state as well, then an EU Blue Card is ideal.
The minimum salary threshold is €49,600 (~ US $52,850) per year to apply for a Blue Card. You can apply for 'permanent residence' in Germany after completing two years on a German work permit or EU Blue Card.
You can work in Germany even without having German language skills because IT employment has very fewer language requirements compared to other professions like mechanical or electrical engineers.
Finally, let's look at some of the benefits of studying MS in CS in Germany.
What are the benefits of studying MS in computer science in Germany in terms of costs?
Tuition fees free education in Germany
Germany has a strong academic legacy in the field of science and engineering. German universities are held in high regard around the world!
German university degrees are internationally recognized and respected by renowned employers and institutions. German universities are well-known, not only in the field of engineering but also in IT fields. 
A Master's degree in computer science from Germany will be accepted around the world. 
Germany is one of the few nations in Europe in which you can study for free. But few private colleges rely on tuition fees. The fees are up to € 10,000 – 20,000 annually, and in some universities, students can choose to pay in monthly installments.
Germany has some of the most prestigious universities in the world. In the QS World University Rankings 2018, there were 44 German universities, more than any other country, even compared to countries like the United States and the UK. As per the Times Higher Education World Rankings 2018, there were 43 German universities with 3 in the top 500 and 10 in the top 100.
There are several courses and degree programs, notably at the master's degree level, in computer science in English.
Various choices to pick from
Germany offers a variety of courses to choose from in computer science, such as a specialized course in computer science, computational neuroscience, data science, or information systems.
Part-time work such as "Research Assistant" or "Student Work" is always available for students to earn some money while on their studies. You can work 120 full days or 240 half days a year as an overseas student.
Abundant job opportunities
In the field of computer science, Germany offers outstanding opportunities. You can stay in Germany for up to 18 months to get a job related to your degree after completing your degree. According to research, Germany is likely to face a shortage of 3 million skilled workers before 2030, which means there will be more jobs when students graduate from their courses in Germany in the near future.
In cutting-edge research, Germany is always at the forefront. German universities and research institutes have traditionally partnered with software businesses and IT companies and established strong symbiotic and strategic links. This allows students more opportunities to use their talents to face real challenges in real-world situations.
No matter what your goals are for the future, learning German is always helpful and offers many employment opportunities. The fourth most popular language in the world is German. Living in Germany can make learning the language easier for you.
The main argument for learning in Germany is that most computer science courses have no tuition fees or little money involved. However, depending on the university and its services or benefits, the student must make a semester contribution of up to €250.
An environment that promotes diversity
The cultural environment of German universities helps to transform any student who is ready for the education system in general. More than 300,000 international students have chosen Germany as their destination, according to new data provided by the ICEF Monitor. Students often praise the quality of subjects and schools as well as the most experienced teachers.
What's next!
Germany is safer compared to other countries like the United States. With Germany located in central Europe, many other European nations, such as Austria, France, or Belgium, are easily accessible.
In terms of education and skills, work-life balance, employment and income, quality of the environment, social networking, and personal safety and well-being, Germany also stands above average in terms of Organization for Economic Co-operation and Development (OECD) figures.
So, why wait? Begin your journey towards acquiring a master's degree in computer science in Germany and get ready for a good job in the field of technology and engineering.