MBA in the UK – Your gateway to a bright future
Master of Business Administration or an MBA is a management degree aimed at educating students in various specializations like Human Resources, Finance, Operations Management, and Marketing.
You might think it's just another master's degree.
Well, it got more to it.
MBA not just a master's degree
MBA differs from various postgraduate courses. It is designed as a peer-to-peer education format.
MBA is different from any master's degree course as it provides 360° training in the business management field whereas a master's course is just a specialization to know more advanced features of a particular field.
MBA enhances leadership qualities in a human being. It's more practical unlike other master's courses based on theories.
You will work on real-life case studies and various business-related problems.
You open endless opportunity gates once you become an MBA graduate.
Here are some more benefits that an MBA can bring into your life.
Who should choose to attend an MBA and its benefits?
No matter what bachelor's degree you are pursuing or have completed if you are working somewhere or not if you have a business background or not.
You can opt for pursuing an MBA if you have a keen interest or have developed it for how the business operates, and you want to solve various business problems.
Some MBA aspirants ask you that..
Is an MBA only for those who have management experience already?
No, that's not true at all, if you have an interest in business and want to choose a well-renowned career in business administration, having any bachelor's degree will work for you. The admission requirement varies from university to university.
Here are all the benefits you'll unlock once you complete your MBA degree:
You can increase your salary potential
You can become an entrepreneur and be your own boss
You'll enhance your communication skills
You'll enhance your business knowledge
You can apply to big companies around the globe
But where should I pursue my MBA degree studies?
Let us understand deeply why is the UK a better choice for an MBA?
In order to make optimum use of your MBA degree, pursuing MBA from a business school / faculty of a University in the UK is most ideal.
Studying in the UK is more than education – "It is an experience of a lifetime."
Your experience increases manifold when you pursue an MBA in a UK University.
Studying in the UK is a dream of many, while only a few are lucky to make it a reality.
Completing an MBA course in an international environment makes a person an all-rounder not just a specialist in a single field. 
At KCR Consultants, it is our privilege to guide students to have a hassle-free experience in getting admission to the best business schools in the UK.
The United Kingdom has a legacy of quality education, and the country is known for its excellence in higher education.
Every year, nearly half a million students from various countries come to the UK to study in different colleges and universities in England, Wales, Northern Ireland, and Scotland.
Studying an MBA in the UK will open windows to various opportunities in the UK as well as in other countries across the world that otherwise are not possible.
The UK universities have very acclaimed MBA curricula that are recognized globally and by the major international league tables, which leads us to the discussion on why it is worth studying an MBA in the UK.
The programs offered as an MBA curriculum are more diverse in content and specializations.
There is a continuous up-gradation of new topics keeping in mind the changes in the international market scenario.
Apart from the core management subjects like Marketing, Business Economics, Finance, Accounting, Human Resources, Information System, Quantitative Methods, and Management Operations, a gamut of additional subjects as electives is offered in the UK universities.
The total duration of the MBA in the UK
One of the many important factors to consider while deciding to opt for any educational program is the duration. MBA in the UK is also offered in one year, unlike universities from the USA and Canada where it generally takes two years.
Generally, Master degree courses in the UK are offered in one year.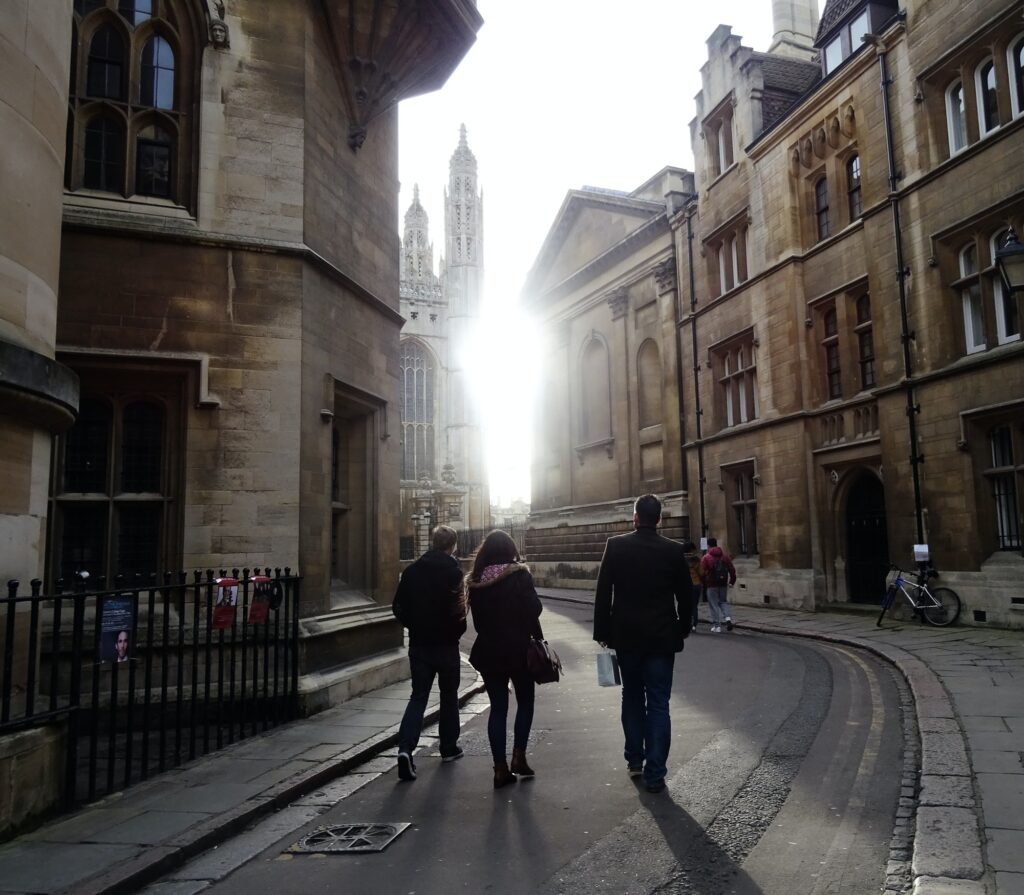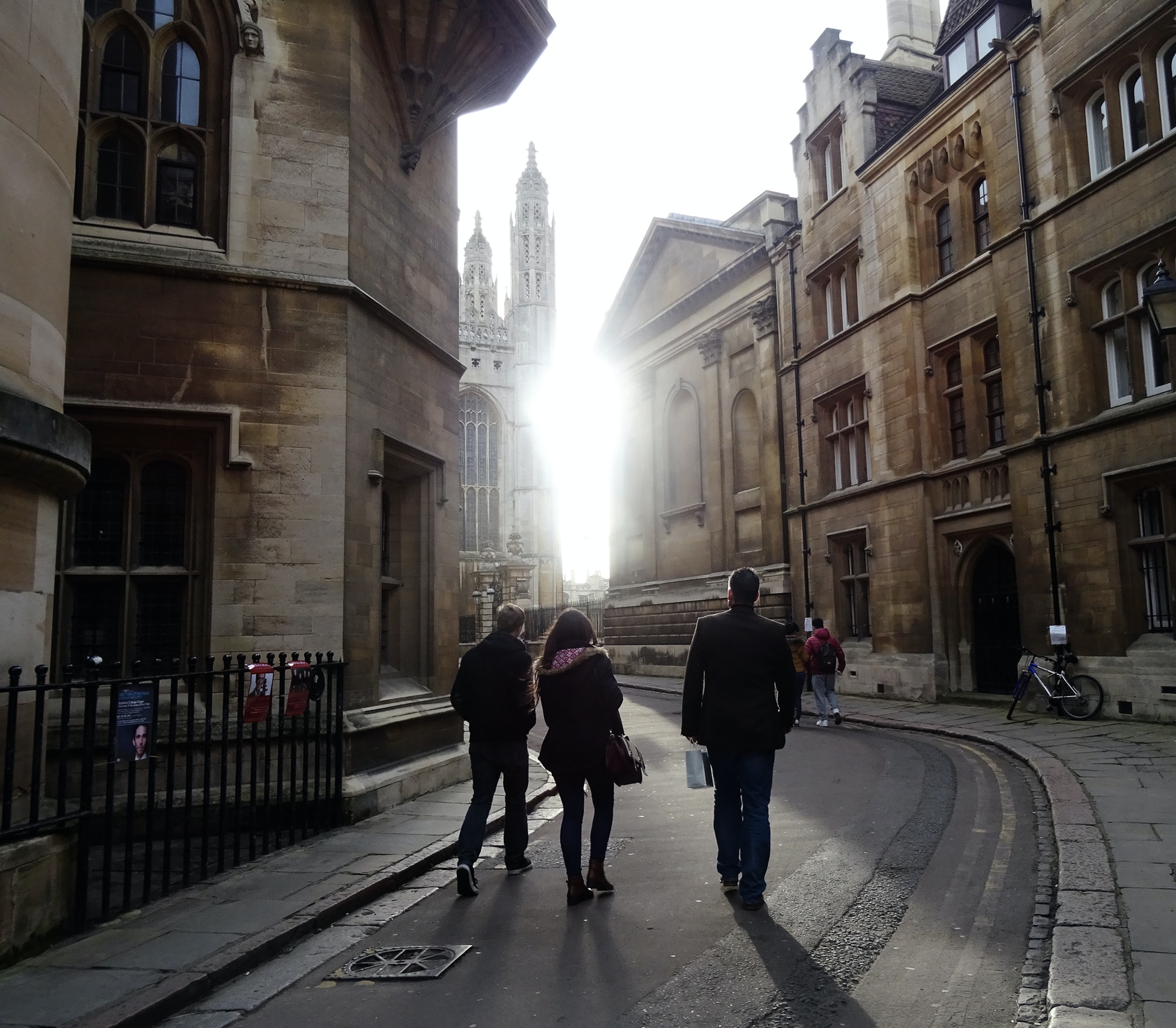 Affordable Education Fees

Education fees increase by a minimum percentage every year, yet an MBA in the UK is very affordable. It is significantly less than what some universities in America charge for MBA courses.
The average tuition fees for an MBA program in the UK is around 10,000.00 to 15000 British pounds.
Whereas it costs $30,000.00 – 50,000.00 in terms of tuition fees alone to pursue an MBA in a University in the USA.
Superior quality education

Official agencies in the UK regularly test the teaching standards and quality of research in various colleges and universities.
The UK universities take responsibility for ensuring the quality of education by themselves; however, the Quality Assurance Agency for Higher Education (QAA) conducts independent reviews on the different programs and individual departments in an institute at regular intervals. 
The faculty of business and management and especially those who are assigned for MBA in the UK universities have significant professional experience in their respective fields.
The business faculties of UK universities have close connections with industries in various business sectors that helps them to update the MBA and other business courses curriculum time to time and also provide work placement and internships for students especially who pursue their MBA.
For international students, this means having the best of both worlds; updated theoretical learning and practical experience and exposure to the real world of business.
This helps international students graduating with an international MBA degree, updated business knowledge and handson experience, which leads to better placements in the UK business during their post study work visa period of two years.
Worldwide recognition

Hence an UK MBA degree can add more value to your resume, and at the same time it attracts world wide recognition as well.
UK as the land of English and a multicultural country, international students experience an overall development individually which is most important for an MBA graduate.
The living, learning and the post study working experience make an MBA graduate one step ahead while attending an interview for a job and also while on a job.
Career guidance

Most of the UK business schools have full-time career guidance services that help to tap the talents of the students and realize them to the full potential.
These career guidance services help the students even in preparing a proper resume and cover letter to start with.
These services also help with tips on how to face interviews and also encourage developing skills that would help them while on a job or business, which the employer may identify during the interview.
The advisors and counsellors also give full support to the students in getting acquainted with the UK's education system.
Students are assisted by the faculty in their career search as the education system in the UK follows the close interaction protocol between the faculty and the students.
The Alumni network

Once the student has completed an MBA course in the UK, he / she gets an alumni status and joins the alumni club.
Alumni clubs help create a powerful network among the alumnus that helps with various career opportunities.
Since students from all over the world come to the UK to pursue MBA and after graduation they work worldwide the alumni network of the UK MBA graduates maintain a global network.
Excellent facilities

As per the studies and surveys based on Research Excellence Framework (REF), 30% of the universities fall under the "world-leading," and 46% fall under the "internationally excellent" category.
The Research Excellence Framework analyses the quality of research in various universities in the UK.
The libraries in the UK have millions of books available to read, consult, and borrow.
International students who are keen to explore the UK's diversity can find no other place than its rich cultural heritage; its books.
This helps the international students with their research and also subscribe to the best academic database comprising journals and study papers across the world.
It becomes easy for the students to complete their assignments and submit their respective research papers with such support.
The MBA in the UK for fresh graduates with any bachelor's degree
 
The below listed UK universities accept applications from students who are recently passed out from their bachelor degree courses.
Some of them even accept students with a degree in any subject.
Generally, universities prefer applicants with two or three years of work experience to consider for an MBA programme.
Some universities ask for business administration experience at least in a semi-management level position.
Universities asking for work experience from applicants for an MBA course could be based on a widely accepted understanding that a student who has prior work experience makes it easier for him / her to follow the curriculum taught in an MBA course.
University of South Wales
Anglia Ruskin University
University of Bedfordshire
Coventry University
University of East London
Glyndwr University
Leeds Beckett University
Liverpool John Moores University
University of Derby
University of Northampton
Staffordshire University
University of Sunderland
Swansea University
Teesside University
UCLan
University of West London

MBA without IELTS, and the required score if it's mandatory?

Many universities ask for an IELTS score card as evidence for the required proficiency in English. But some universities accept students without any test certificates.
The alternative where IELTS is not mandatory is 65-70% plus marks obtained in English alone in the 12th grade school examination. 
If IELTS test score is mandatory then oa minimum overall score of 6.5 obtained in a test conducted in an academic module is required.
Is there any age limit to study for an MBA in the UK?

Aspirants having age between 21 to 40 can apply for the MBA in the UK.
This is the defined general age limit, but it can vary a bit from university to university.
Now let's discuss an important question for your MBA in the UK.
How to prepare to apply for an MBA in the UK?

We at KCR will help you get ready for your admission in one of the prestigious UK universities.
Keeping in mind that you are going to apply for a place to study an MBA, you should give utmost importance in getting ready for it.
Starting with an updated CV furnished with all the important information from the current and previous work experience, if applicable, your latest academic qualification/s to high school qualifications.
All that information furnished in your CV needs to be supported by relevant documents;
All available work experience letters, if applicable.
Degree certificates along with all semester mark sheets and transcripts.
High school certificates
All other qualifications that you think will support your qualifications should be properly documented.
Letter of recommendation 

Letter of recommendations – if the course is completed within a year then a letter or two from the concerned faculty othe college / university where the degree is completed is enough. In addition to that if you have worked after the course completion then a letter from the employer is a must.
Personal statement / statement of purpose


The statement of purpose and personal application essays play an important part in your selection to an MBA program.
The admission council of the respective universities assess applications based on your SoP in addition to all other information that you have provided along with your application.
A personal statement should state the reasons why you have considered the programme, University and the country, and your future plan after the course.
It should also explain about your professional background, your interests, your unique abilities, special achievements, if any.
Can I get visa approval for an MBA in the UK easily?

Once you have all the documentation ready with you then you can proceed with your application for a visa.
Here's the list of a few important documents required to be ready in position before for a student visa known as Tier 4 visa as per the border agency of the UK.
CAS (confirmation of acceptance of studies) letter.
Proof of funds
Money to pay for your visa fees and surcharge.
What is a CAS letter?

A CAS letter is an electronic document issued by a UK university which accepts you to pursue your proposed degree studies.
It will have the following information:
CAS reference number
The university's sponsor license number
The course name, start and end date
Tuition fees and the information about the partial deposit made already 
Information about the accomodation booked and paid, if any.
Accepted English proficiency mode – Test certificate or assessment based on English mark in 12th grade school examination any other.
What's proof of funds?

As per the UKBA, the border agency / immigration of the UK's demand a student visa applicant should be able provide evidence of funds available to meet the cost of studies to consider the application for a visa approval, apart from other requirements to be met.
Students should be able to provide evidence of funds in position for the first year tuition fees and at least the first 9 months cost of living while in the UK.
The evidence could be proof deposit paid already to the university, if any, and balance in a bank account which is maintained for the last 28 days while submitting the visa application.
This 28 days old funds as a balance in account could be a savings account in the name of the student or parents held in an approved bank.
The other option is an education loan letter issued by an approved bank for the sole purpose of the proposed education as mentioned in the letter of offer received from the said university.
What's the surcharge?

Students while in the UK need to be covered with medical and health services at the NHS trust hospitals, which is not free nowadays.
The surcharge is meant for this, every student is offered the best medical and health care services which are exactly what the UK citizens are offered by the UK NHS Trust hospitals.
It's mandatory that foreign students pay a surcharge per year while in the UK, hence needs to be paid while booking an appointment to submit the visa application in the home country or country of residence.
Work rights of Tier 4 students

Internationational students are permitted to work part time while on the course.
Twenty hour per week while on the studies and full time during holidays. As an MBA student, the same right is applicable to you as well.
Foreign students are eligible to stay back and work for at least two years on a post study work (PSW) visa .
General MBA


This is considered the best MBA option for any student looking forward to growing in his career but has limited managerial experience.
The MBA course offers business skills that are required in various job sectors.
The core subjects in a general MBA include financial management, organizational management, and marketing.
Apart from this, additional elective modules would help in customizing the program according to your interest.
Finally, the personal projects would help you in getting hands-on experience in a real-time practical environment. 
A general MBA can be studied full-time or part-time. A full-time course takes one or two years to complete depending on the university.
The UK Universities that offer MBA courses

Here's a list of all the universities in the UK:
University of Aberdeen
Abertay University
Aberystwyth University
Anglia Ruskin University, Cambridge
Aston University, Birmingham
Bangor University
University of Bath
Bath Spa University
University of Bedfordshire, Luton and Bedford
University of Birmingham
Birmingham City University
University College Birmingham
Bishop Grosseteste University, Lincoln
University of Bolton
The Arts University Bournemouth
Bournemouth University
BPP University, private
University of Bradford
University of Brighton
University of Bristol
Brunel University, Uxbridge and London
University of Buckingham, private
Buckinghamshire New University, High Wycombe
University of Cambridge
Cardiff University
University of Chester, Chester and Warrington
University of Chichester
Cranfield University
De Montfort University, Leicester
University of Derby
University of Dundee
Durham Castle, a building of Durham University
Earlham Hall at the University of East Anglia
University of East Anglia, Norwich
University of East London
Edge Hill University, Ormskirk, Lancashire
The Old College of the University of Edinburgh
University of Edinburgh
Edinburgh Napier University
University of Essex, Colchester and Southend-on-Sea
University of Exeter
Falmouth University
University of Glasgow
Glasgow Caledonian University
University of Greenwich
Harper Adams University, Newport, Shropshire
Hartpury University, Gloucester
Heriot-Watt University, Edinburgh and Galashiels
University of Hertfordshire, Hatfield
University of Huddersfield, Huddersfield & Barnsley
University of Hull
Imperial College London
University of Kent, Canterbury and Medway
Kingston University
University of Central Lancashire, Preston and Burnley
Lancaster University
University of Leeds
Leeds Arts University
Leeds Beckett University
Leeds Trinity University
University of Leicester
University of Liverpool
Liverpool Hope University
Liverpool John Moores University
University of London
London Metropolitan University
London South Bank University
Hazlerigg Building at the Loughborough University
Loughborough University
University of Manchester
Manchester Metropolitan University
Middlesex University, London
Newcastle University
Newman University, Birmingham
University of Northampton
Northumbria University, Newcastle upon Tyne
University of Nottingham
Nottingham Trent University
University of Oxford
Oxford Brookes University
Plymouth Marjon University 
University of Plymouth
University of Portsmouth
Queen Margaret University, Edinburgh
Queen's University Belfast
Ravensbourne University London
University of Reading
Regent's University London
The Robert Gordon University, Aberdeen
Roehampton University, London
Royal Agricultural University, Cirencester
University of Salford
University of Sheffield
Sheffield Hallam University
University of Southampton
Solent University
University of St Andrews
St Mary's University, Twickenham
University of Stirling, Bridge of Allan
University of Strathclyde
University of Strathclyde, Glasgow
University of Sunderland
University of Surrey, Guildford
University of Sussex, Falmer, and Brighton
Swansea University
Teesside University, Middlesbrough and Darlington
University of Ulster, Belfast
University of the Arts London
University of Law
University of Wales
University of Warwick, Coventry
University of the West of England, Bristol
University of West London, Ealing and Brentford
University of Westminster, London
University of Winchester
University of Wolverhampton
University of Worcester
Wrexham Glyndŵr University
University of York
York St John University
Is the UK MBA accepted outside of the UK? 

After completing your degree from an elite university in the UK, you will unlock the doors to global opportunities.
You can not only apply for jobs in the UK but outside the UK as well. Many big companies will be more than happy to hire you and take their business to a new height by onboarding you.
One of the last questions on today's discussion that we normally get from various MBA aspirants are: .
Final word about pursuing an MBA course in the UK

Globally recognized universities, the best education, excellent career guidance, and international networking. What more can a student expect while getting the desired education?
MBA is one of the most popular courses among international students in the UK.
The UK is one of the top economies of the world, and also a G20 member. Owing to this, it would always have an edge in education and networking over other countries.
Besides the opportunity to do the MBA projects and internships with the industry giants, another plus is that most MBA programs are only for a year.
If you are interested in making way for an illustrious career or honing your managerial and leadership skills, then an MBA program in the UK is what you should look for. Your key to bigger success.
KCR Consultants with three decades of experience in education counselling would help you achieve your dreams for a successful career and life.
We assure you of a smooth admission process.