U.S. green cards are more prevalent in foreign countries than in the USA. Especially in India and China, as most skilled professionals from these two countries like to immigrate to the USA with the American dream.
India has a time, mainly in a couple of north Indian states, when families of unmarried girls considered Green Card-holding young men the most eligible to get them married. 
It took a long time for many to understand why it is that important to a green card holder – it takes years to get it done, even after qualifying for it years in advance. 
Even after meeting all the requirements for a Green card, one must wait for over a decade!
How will EAGLE Act ease this long waiting period?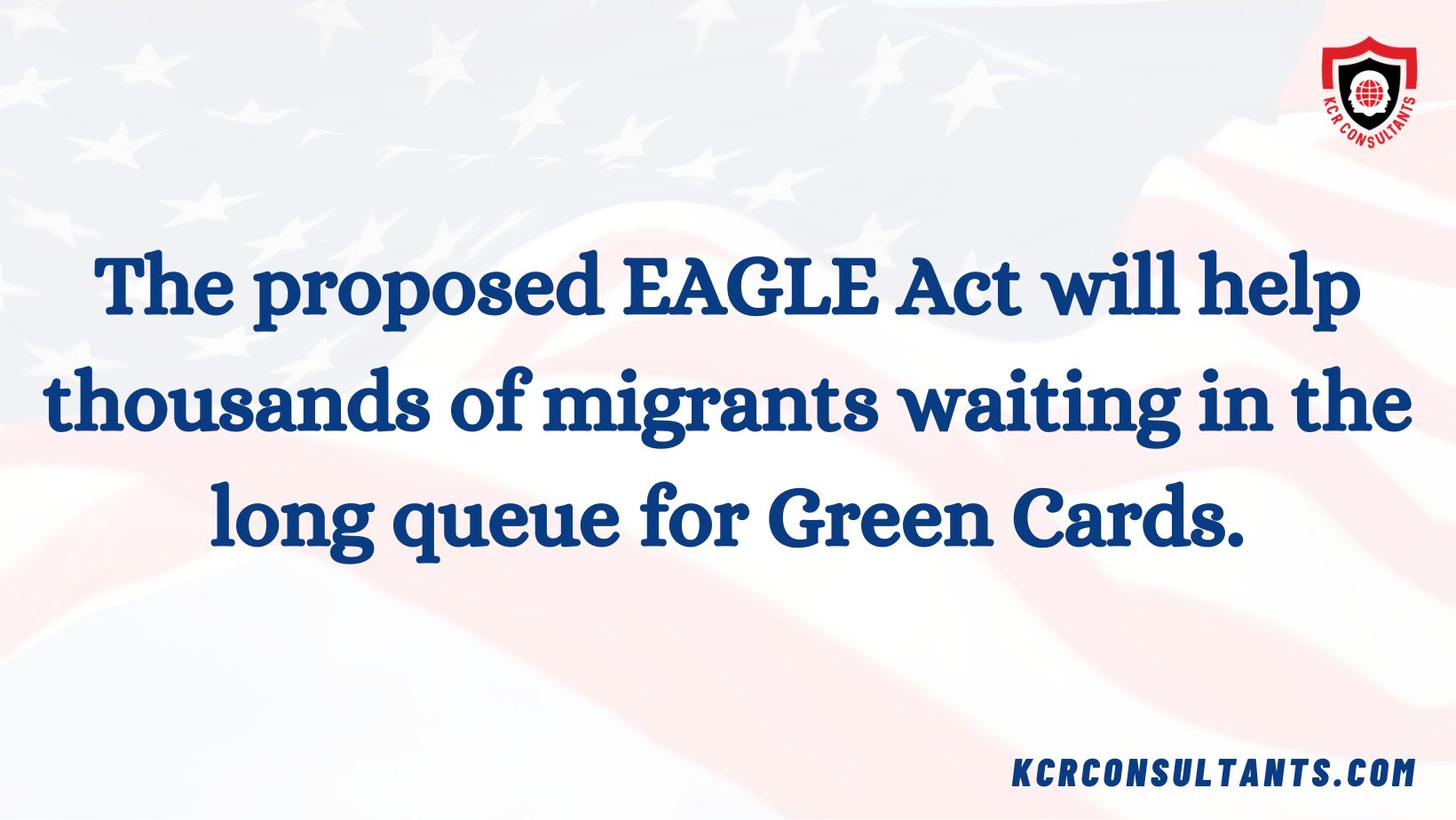 According to the existing law, Green card allotment follows a quota system for each country. The total number of American Green Cards, approximately 140,000 per year, is allotted per country per quota, just 7%.
When more applications are sponsored in a given year, those beyond 7% become a backlog. That means in countries like India and China, considering the size of the population, more and more backlogs are added yearly. 
It is learnt that approximately 880,000 applications are pending under the employment-based green Card. 
The EAGLE Act will lift the quota per country. Thousands of those principal applicants and their eligible family members currently waiting will primarily benefit from this Act being implemented.  
The proposed EAGLE Act and the support to pass the bill.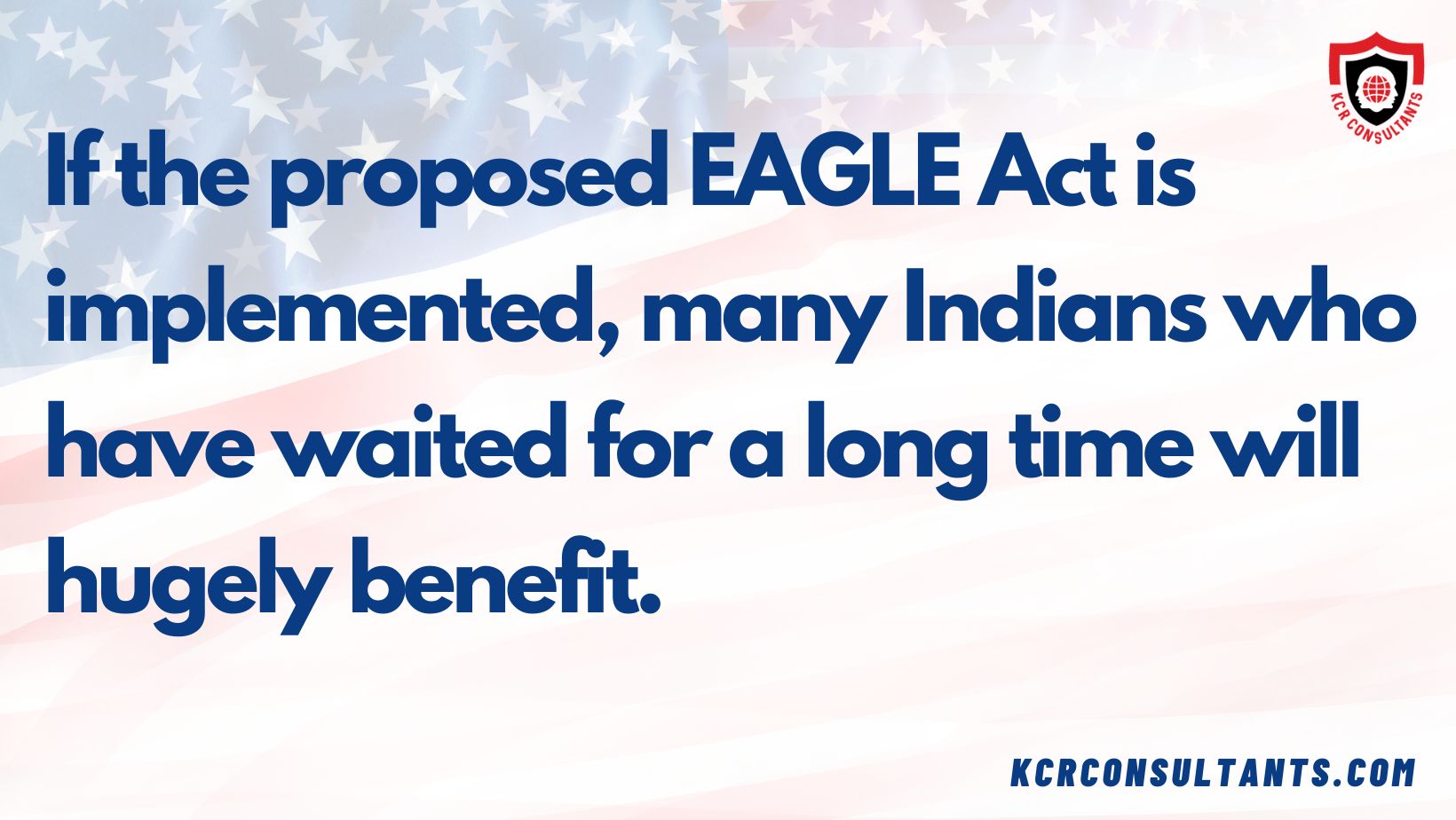 The Whitehouse supports the U.S. congress to pass the EAGLE Act bill that ultimately will help thousands of employment-based migrants and their eligible family members. 
Once passed, those who have been waiting for the last two years can apply. 
Congress understands that the bill will help spouses and eligible children, before they age out, can unite with their employed parent/s, live together, continue their education, etc.
United States of America, the land of immigrants and the EAGLE Act
Immigrants' contribution to the American economy and innovation has been well-known and recognised for a long time.
Once passed, the EAGLE Act will help many immigrants who have been waiting for years. Indians in significant numbers, who have been in the queue for a long time, will benefit. 
The bill will allow American employers from the healthcare sector, energy industry, hotel and hospitality etc., to look for a qualified team member from any country without any restrictions of country-specific quota.
Eventually, American employers and foreign employees will equally benefit once the EAGLE Act is passed and implemented.