Ausbildung Wood Mechanic Specialist in Germany
If wood is life, an apprenticeship program (Ausbildung) as a wood mechanic specialist is the first step into your future!
Did you know furniture has existed since the pharaohs' reign? 
Role of a wood mechanic under Ausbildung in Germany
You select the ideal raw wood whose hardness complements your furniture piece.
Beech or cherry are in high demand for making shelves, whereas chipboard is required for pieces that need to be bent.
The wood-based components are then further processed after being sawn by machines by the order specifications.
The surfaces are bleached, stained, filled, and painted after the components have been cleaned, machined, and sanded.
You must test the finished furniture for functionality before being professionally packed and stored when everything is in order. 
Machines that are controlled by electronics can start working on the wood.
If parts need to be fitted on location, you must pack them safely for shipping to prevent damage. You deliver the frames.
Wood mechanic training under Ausbildung in Germany
You should know working on the machines requires physical effort regardless of the speciality you select.
Dust and noise pollution should not be undervalued either, as they can be very harmful if you do not wear sufficient respiratory and hearing protection.
Therefore, ensure you adhere to the advised safety precautions while Ausbildung training; that way, nothing wrong may happen. 
Career prospects for a wood mechanic under Ausbildung in Germany
You oversee and manage the manufacturing facilities.

You will perform managerial and specialised duties in the wood processing industry as an industrial foreman specialising in wood.

As a technical manager, you will perform duties at industrial and trade firms' middle or high management level.

A career in customer service, maintenance, or building is possible after completing a course in wood technology.

It is also possible to transition into self-employment as a service engineer or calculation engineer.
Reach out to KCR CONSULTANTS. They will assist you with vocational training in Germany program. 
Transform old, worn-out wood into something new and lovely with your wood mechanical skills!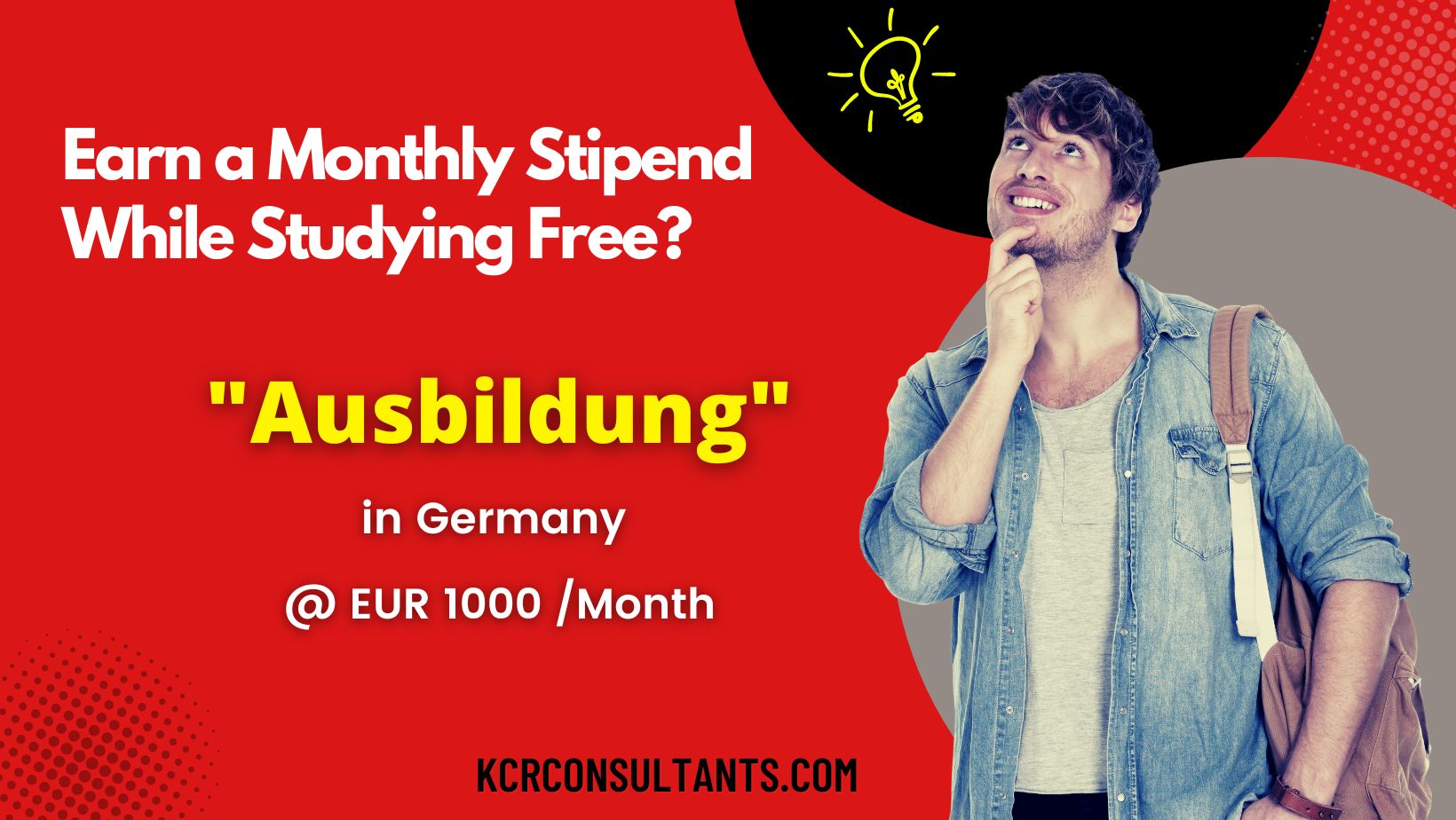 THE TRENDSETTING VOCATIONAL ROUTE TO GERMANY IS UNIQUE IN ITS NATURE AND SPIRIT.