Ausbildung Well Builder in Germany
If you plan to dig wells, you can go for an apprenticeship program (Ausbildung) as a well builder!
Role of a well builder under Ausbildung in Germany
As a well builder, you excavate wells and drill holes to open up new underground water sources, such as fresh drinking water.
You work on several building sites and are given many tasks to follow.
You must set up and protect the construction site, drill shafts, lay many pipelines, and install pumps while building roads, civil engineering, or operating opencast mines.
They also employ you for drainage in the construction of building foundations.
There are specific drills and attachments for each type of rock and soil layer, and you also control conveyor and pump systems.
You learn how to use, connect, maintain, and repair these machines and devices while training to become a well builder. 
Did you know that the Reichsburg Kyffhausen has the world's deepest castle well, measuring 176 metres? Bare hands did all the digging as they dug it in the 12th century! 
Well builder training under Ausbildung in Germany 
A well builder must complete dual vocational Ausbildung training to get qualified.
You must work equally between the vocational school, construction sites, or employer.
You will study all the necessary theoretical fundamentals at the vocational school, like setting up a construction site, creating scaffolding, or reading construction drawings.
You learn geology and get answers about what kinds of rocks exist and how is the soil affected by the weather.
You get to spend your time in your training business or on construction sites where you put your knowledge to use. 
Requirements for a well builder under Ausbildung in Germany
You must possess manual abilities to train as a well builder.

Your body must be rugged when carrying parts and loading and unloading heavy machinery.

You should work in extreme weather conditions, including rain, snow, heat, cold, depth, filth, and noise on construction sites. 
Did you know that coins worth approximately a million euros are tossed into the Trevi Fountain in Rome, the most renowned wishing well in the world?
Career prospects for a well builder under Ausbildung in Germany 
After your training as an apprenticeship for a well builder, you can be a foreman, a factory foreman, a fountain builder, or a technician.

You can earn a degree after the apprenticeship where you can apply for hydraulic engineering or water and soil management.

You are qualified to construct a well, set up construction locations and protect them, utilise a variety of drills, pumps, and extraction devices, install pipes, join them, make them functional, and create and test construction materials. 
Approach KCR CONSULTANTS and learn more about the Ausbildung in Germany Program. 
Make everyone stand in awe at your exceptional well building skills!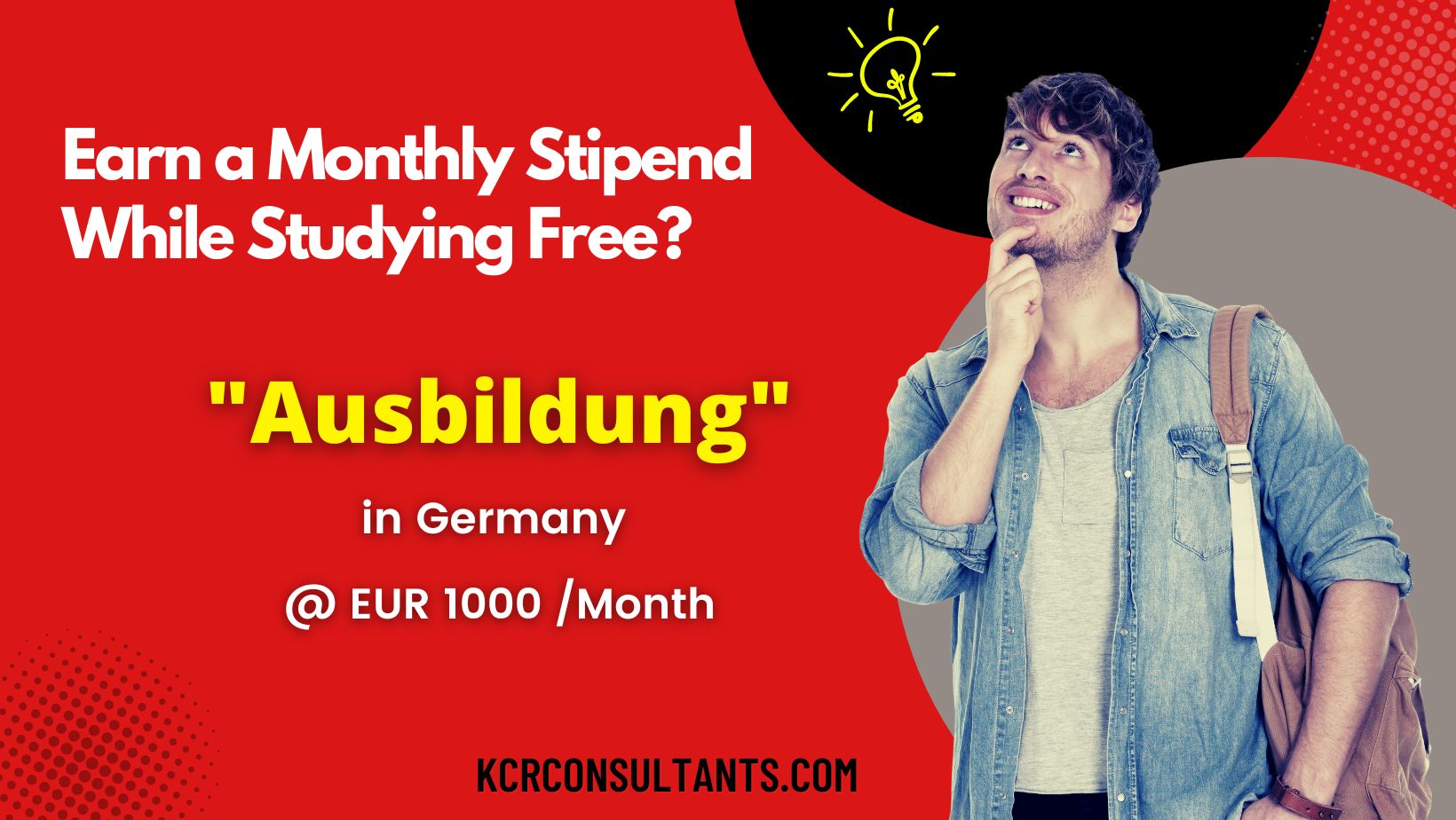 THE TRENDSETTING VOCATIONAL ROUTE TO GERMANY IS UNIQUE IN ITS NATURE AND SPIRIT.