Ausbildung Kitchen Specialist in Germany
Are you a good cook?
Take an apprenticeship program (Ausbildung) as a kitchen specialist!
Role of a kitchen specialist under Ausbildung in Germany
The functions of a chef serve as the basis for the actions of the kitchen professional.
The essential cooking fundamentals are all mastered by trained kitchen specialists.
They like to perform actual labour in the kitchen instead of assigning it to others.
They seek individuals who enjoy getting things done, work well in a team, and have a passion for cuisine.
Kitchen specialist training under Ausbildung in Germany
There are two components to the Ausbildung training to become a kitchen specialist.
You alternately go to the vocational school and your training company.
You spend two years on the training, where you take an intermediate exam in the middle and a final exam in the conclusion.
You will receive instruction alongside the cook candidates as you pursue your certification as a kitchen professional.
All students acquire information on the organisation of the training company, workplace safety, and environmental protection.
You manage visitors and team members, receive and preserve goods, and prepare and monitor food-related work.
You utilise other tools of the trade, simple cooking techniques, basic service work and present meals. 
Requirements for a kitchen specialist under Ausbildung in Germany
You do not need a specific school-leaving certificate.

It is advised to have at least a high school diploma.

It is not yet known if other conditions, such as guidelines and a certificate from the health department, are required. 
Career prospects for a kitchen specialist under Ausbildung in Germany
Your career possibilities as a culinary expert are excellent.

 

In Germany, there is now a staffing shortage in the catering sector.

The need for motivated workers in the kitchen is consequently considerable.

You can always find work, whether it be in a hotel kitchen, a restaurant, or with a caterer. 
Kindly notify KCR CONSULTANTS. They will assist you with the Ausbildung in Germany program.
Show off your culinary skills and become the favourite chef in town!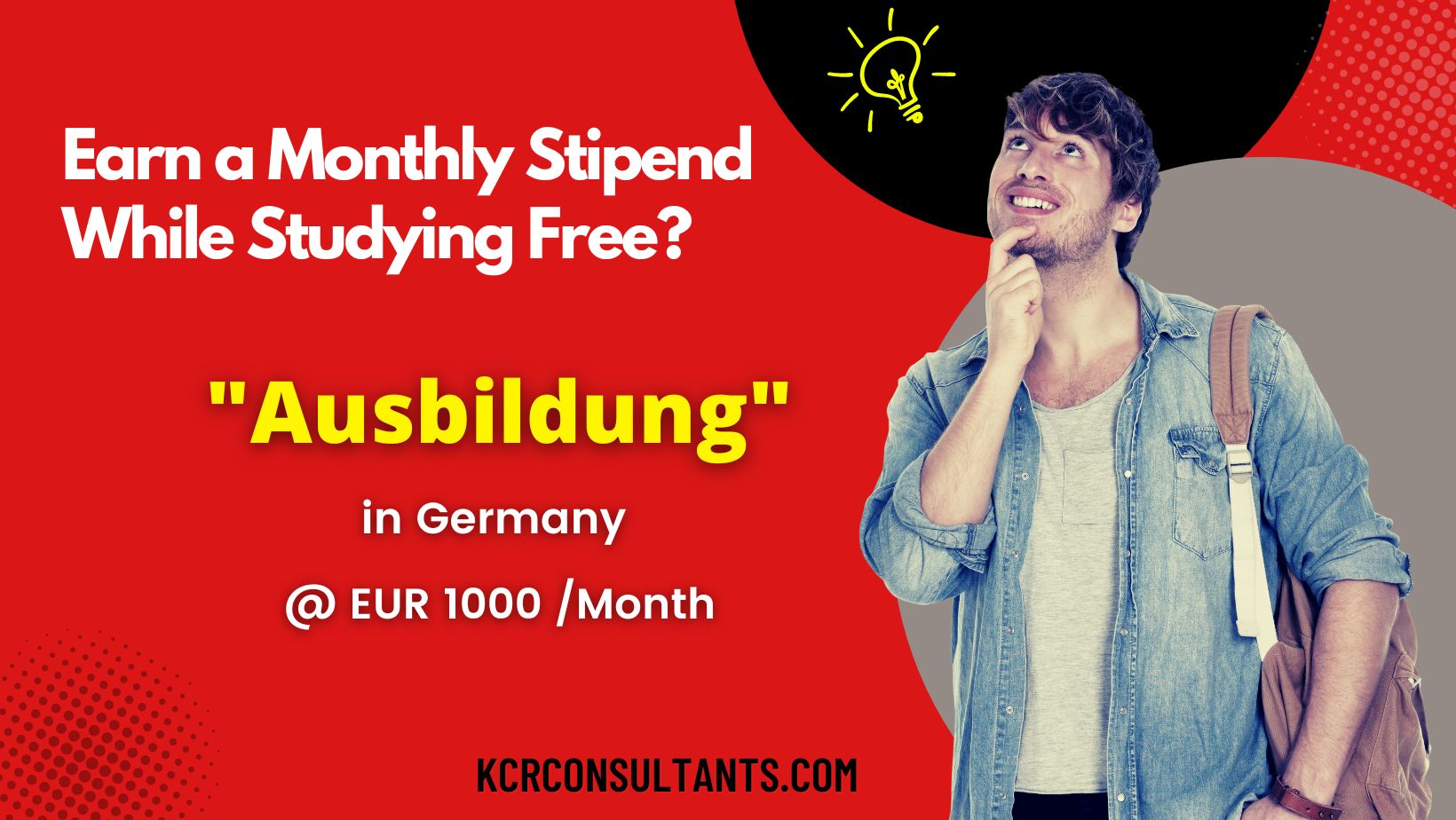 THE TRENDSETTING VOCATIONAL ROUTE TO GERMANY IS UNIQUE IN ITS NATURE AND SPIRIT.