Ausbildung Specialist for Warehouse Logistics in Germany
If you enjoy logistics, you can choose an apprenticeship program (Ausbildung) as a specialist for warehouse logistics!
Role of a warehouse logistics specialist under Ausbildung in Germany
Specialists in warehouse logistics do a wide range of tasks beyond just stocking inventory and assembling orders.
You receive new items and keep an eye on the entire procedure as a warehouse logistics specialist.
The commodities are stored, and the storage location is saved on the PC if the quantity and ‌goods are accurate.
It involves looking over the storage areas to see if the products have been effectively organised or if there are still enough products available.
Logistics experts pick, pack, load, and dispatch the ordered goods from the warehouse. Picking refers to the assembly of things for an order.
Warehouse logistics specialists frequently evaluate stock levels and place fresh orders to prevent delivery bottlenecks.
Warehouse logistics specialist training under Ausbildung in Germany
The subjects cover everything from receiving and issuing merchandise to understanding PC software, communication technology, and the Ausbildung training company structure.
It covers the fundamentals of many fields. You learn obligations and rights, laws that apply to dangerous goods, and rules for storing goods. 
You study the rules for packaging and delivery and outsourcing concepts and deepen the first-year concepts. 
You learn the impacts of communication on the environment at work, environmentally friendly disposal methods, and complaints to be considered.
You learn the acceptance of goods, proper storage, shipment of goods, and use of machines correctly. 
You communicate within the team and with suppliers or customers.
Career prospects for a warehouse logistics specialist under Ausbildung in Germany
Companies across all industries require warehouse logistics specialists.

Although robots and drones are slowly becoming more popular, they cannot replace human specialists. 

Contrarily, people utilise technological advancements to improve their ability to work.

You may choose the industry you want to work in as a warehouse logistics expert.

Every business has a warehouse that requires upkeep.

However, smaller enterprises frequently rely on support firms focusing on warehouse logistics.
You can reach out to KCR CONSULTANTS. The experts will explain the Ausbildung in Germany program. 
Become the warehouse king who maintains it perfectly and smoothly with your logistics skills!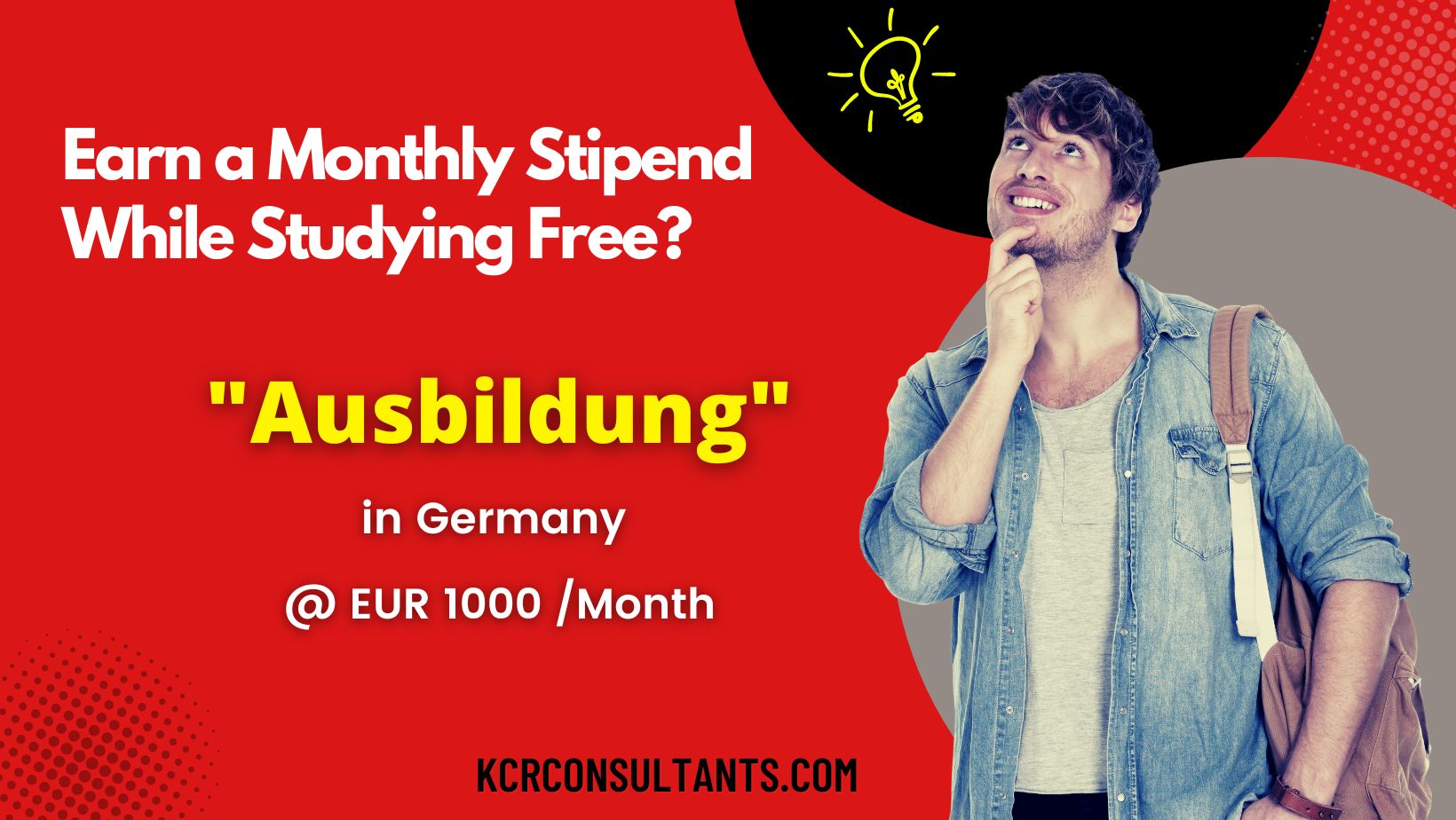 THE TRENDSETTING VOCATIONAL ROUTE TO GERMANY IS UNIQUE IN ITS NATURE AND SPIRIT.