Ausbildung Specialist for Sewage Technology in Germany
If you want a challenging career, you can go for an apprenticeship program (Ausbildung) as a specialist for sewage technology! 
Specialist in sewage technology training under Ausbildung in Germany
You need a three-year dual Ausbildung training programme to become an expert in sewage technology.
Most of your training will occur in a sewage treatment plant, with sewage associations, or in commercial businesses with in-house sewage treatment.
You are to treat wastewater. The sewage treatment facility makes up a sizable portion of your area of expertise.
Your main responsibility is monitoring them, as the machines handle most tasks independently.
You must take preventative actions, read and evaluate measurement data, or verify the amount of wastewater. 
Did you know the earliest sewage systems date back 4,000 years?
You also have a lot to do in the office and the lab, where you must evaluate the water's amount of pollution.
You regularly collect samples and examine them in the lab.
You create daily reports and work records because of specific requirements for clean water.
You do electrical work on the sewage treatment plants' systems and equipment.
You perform various tasks at various jobs. You will study office procedures and the fundamentals of electrical engineering in addition to wastewater treatments. 
Did you know ‌Germany has excellent drinking water?
Requirements for a specialist in sewage technology under Ausbildung in Germany
You should not be overly sensitive to bad odours.

You should have high motor skills and an imaginative sense of space.

You need to have some technical knowledge.

You appreciate math, biology, and chemistry.
Did you know Frankfurt, Germany, opened the first sewage treatment plant in Europe in 1882?
Career prospects for a specialist in sewage technology under Ausbildung in Germany
You should take the master craftsman's test if you want to supervise others as an employee.

You can become a technical expert or business economist if you like working in an office and have a few years of work experience.

You can pursue to become a technician with a focus on environmental protection technologies and advocate for the relevant legal measures.

You can study for a bachelor's degree in chemical engineering or biotechnology.
Reach out to KCR CONSULTANTS, who will guide you with the Ausbildung in Germany program. 
Use your sewage training skills and maintain society clean and hygienic!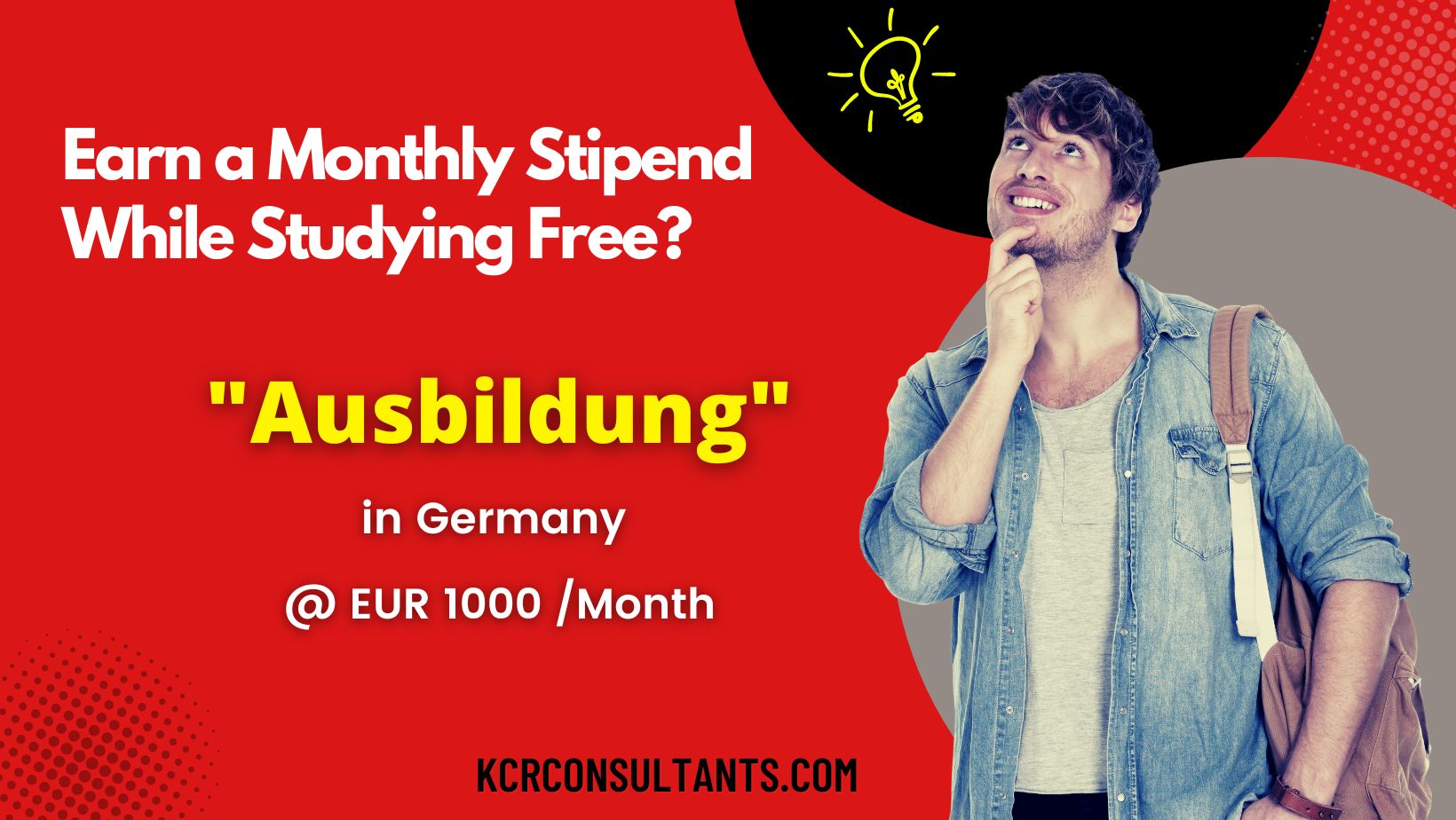 THE TRENDSETTING VOCATIONAL ROUTE TO GERMANY IS UNIQUE IN ITS NATURE AND SPIRIT.