Ausbildung Specialist for Furniture, Kitchen, and Moving Services in Germany
Do you like packing stuff up?
You got to take the apprenticeship program (Ausbildung) as furniture, kitchen, and moving services specialist! 
Specialist for furniture, kitchen, and moving services training under Ausbildung in Germany
During your Ausbildung training, your working day typically starts at the warehouse.
Deliveries are put together and loaded most logically.
Since there are frequently multiple customers along your route, loading the furniture into the van last so you can unload it first is advisable.
You need more than just Tetris skills to store everything as efficiently as possible.
It would help if you secured the package professionally.
The pricey mirror shouldn't be delivered to your new residence in a pile of shattered glass. 
Did you know that the Niesen staircase is the longest stairway in the world? 11,674 steps are recorded overall. 
Ausbildung's training to become a professional in furniture, kitchen, and moving services does not finish with the required delivery.
You should assemble and set up the furnishings on location.
You link sanitary facilities and electrical equipment to power and water lines.
The three-year dual training as furniture, kitchen, and moving services specialist is completed at your training business and the vocational school.
You will master the fundamentals of furniture assembly, route planning, and safety requirements at the vocational school.
Did you know the world's most expensive piece of furniture is the badminton cabinet, an ebony cabinet from the 18th century? The price of the magnificent object at auction in 2004 was close to 25 million euros.
Requirements for a specialist in furniture, kitchen, and moving services under Ausbildung in Germany
Physical health is the most important thing to bring to the training.

When loading and unloading, you have a few technical aids like forklifts or lifting platforms, but a package like that could still get in your arms or legs.

A pleasant attitude toward the customer is also crucial.

Your manual and technical abilities will be helpful.

It requires paperwork because you must process delivery documentation and conduct payment transactions.
Did you know the Queen of England resides at the 775-room Buckingham Palace in London? Therefore, you need more than simply a moving specialist if the Queen were to move.
Career prospects for a specialist in furniture, kitchen and moving services under Ausbildung in Germany
You can further train subjects like assembly, wood protection, and electrical installation technology.

You can train to become a business economist if the commercial aspect of the job appeals to you.

After your training, you can also add a bachelor's degree in wood technology to your relevant school-leaving certificate.

You can start your own company if you aspire to be your boss in the future, but you should be well-equipped financially and have a wealth of work experience. 
Reach out to KCR CONSULTANTS now! They will tell you all about Ausbildung in Germany program. 
Become a creative and smart expert in your field and make the world more beautiful with your creativity!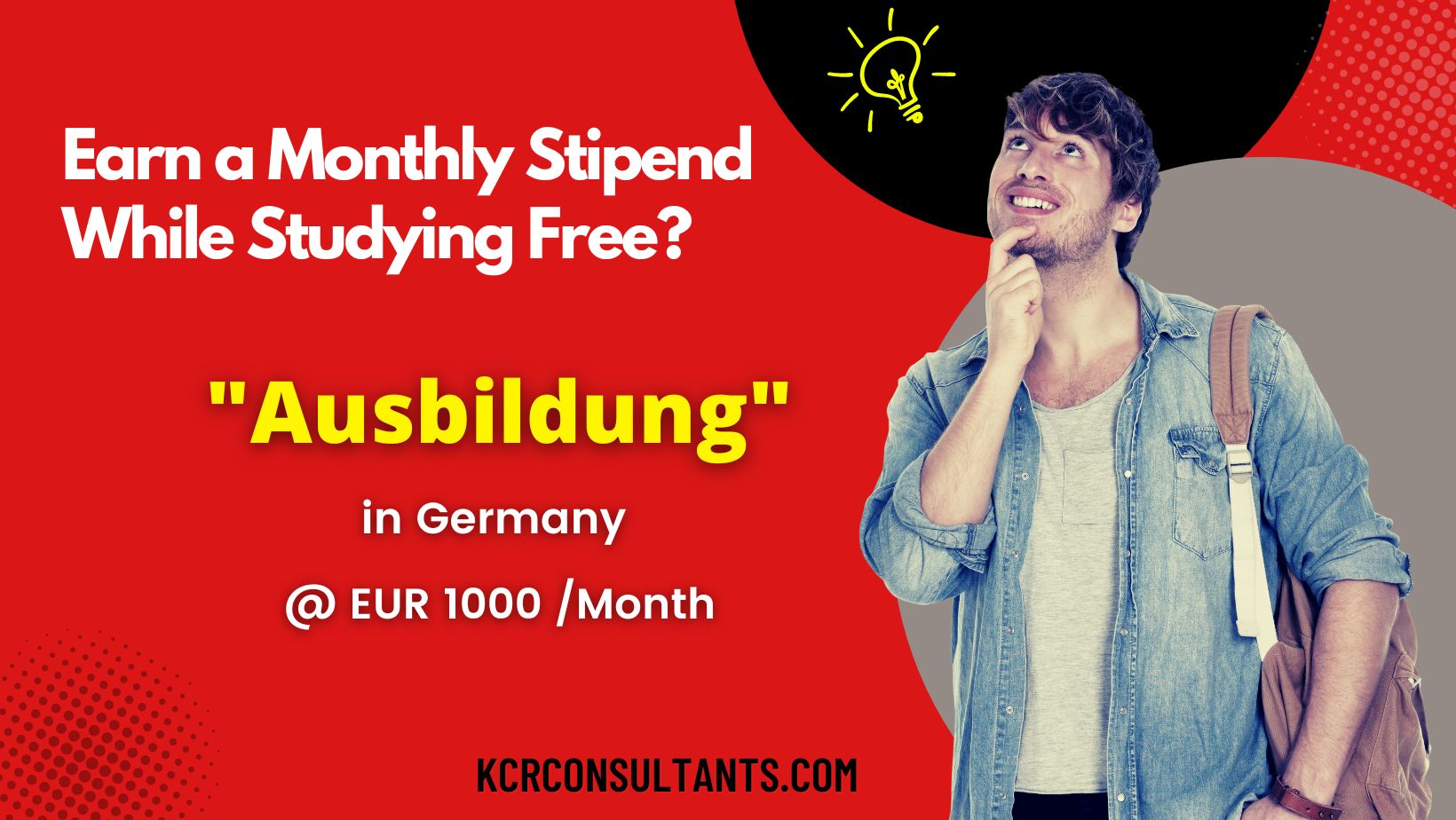 THE TRENDSETTING VOCATIONAL ROUTE TO GERMANY IS UNIQUE IN ITS NATURE AND SPIRIT.