Ausbildung Specialist for Food Technology in Germany
If food is life, the best choice is an apprenticeship program (Ausbildung) as a food technology specialist!
Food technology specialist training under Ausbildung in Germany
Working as a food technology specialist, you'll be in manufacturing facilities.
You will study how to create food and ready meals from raw ingredients while through your training to become a food technology professional.
You are in charge of individual substance testing, evaluation, and labelling.
You need to create a proper formula so that you may feed it to the machinery.
It requires three years of Ausbildung training to become a specialist in food technology.
Since this profession also requires using machines, you will receive training in using them.
You are involved in every production stage, from receiving the raw ingredients to shipping the finished, packed product. 
Did you know honey is food that will never go bad? Even Egyptian tombs have been found to contain edible honey. 
After receiving and inspecting semi-finished or raw goods, you must either forward them to a warehouse or directly to processing.
You ensure the raw materials are in order, the ingredients required for additional processing are available, and the machines are correctly configured throughout the process.
You will work in fish, meat, or fruit and vegetable processing businesses, huge industrial bakeries, dairies, manufacturing confectionery, baby food, and coffee roasting facilities.
You have the option to work in various fields once you complete your apprenticeship (Ausbildung). 
Did you know the body cannot effectively process chewing gum? Instead of consuming it, it is better to spit it out.
Requirements for a food technology specialist under Ausbildung in Germany
You must always be extremely cautious.

You need a great responsibility due to hygiene and food law regulations.

You should possess chemistry and arithmetic knowledge.

It's crucial that you comprehend numbers and can recognise chemical reactions.

You need a special school diploma or a lower secondary school diploma.
Did you know that the manufacture date, rather than the expiration date, is printed in China? It will allow you to pinpoint the product's explicit freshness. It occasionally involves some math but makes a nice impression. 
Career prospects for a food technology specialist under Ausbildung in Germany
You can further train to become an industrial foreman. You will perform specialised and managerial duties in the manufacture of foods and beverages that are ready for sale as a foreman with a focus on food.

A degree in food technology or economics can open up entirely new perspectives for you and help you take advantage of various career options in the food business.

You can start your firm and work for yourself in the food production industry if you have the requisite skills, relevant professional experience, and business administration expertise. 
You can speak to an expert in KCR CONSULTANTS about the Ausbildung in Germany program. 
Develop your skills and make the best dishes to make people lick the last small piece of your signature dishes!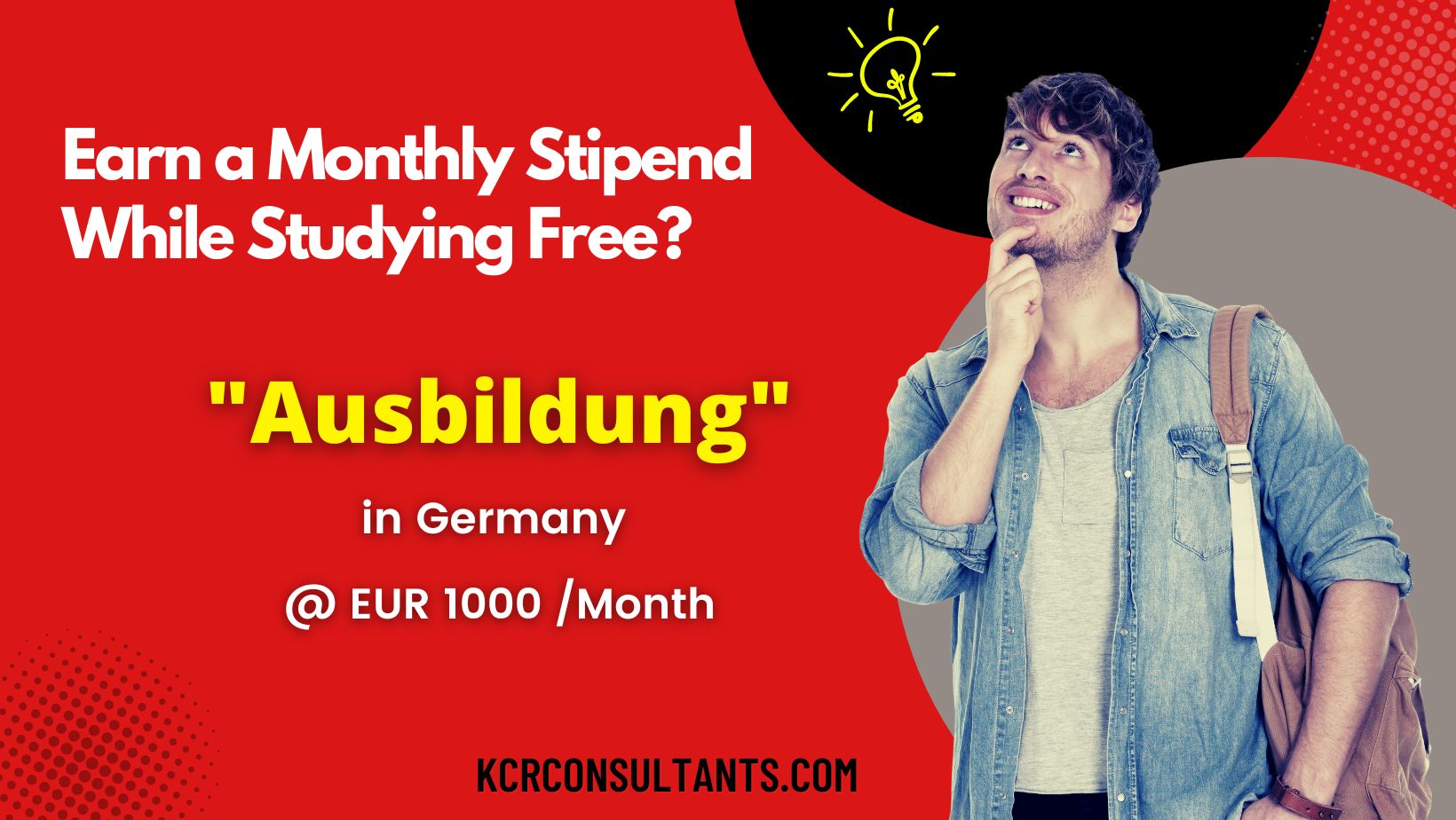 THE TRENDSETTING VOCATIONAL ROUTE TO GERMANY IS UNIQUE IN ITS NATURE AND SPIRIT.