Screed Layer under Ausbildung in Germany
If you want to make the floors of houses sturdy and pretty, you can take an apprenticeship program (Ausbildung) as a screed layer! 
Did you know a single screed layer can move as much screed as 10 tonnes in a single day? You need to have a doctor certify your physical fitness because the job requires strength.
Role of a screed layer under Ausbildung in German

y 

Your employment as a screed layer starts when a new structure is progressively built.

Make the necessary preparations before spreading the screed.

You measure the rooms and make markings first using contemporary lasers.

Most buildings now have sound and heat insulation.

You cut and spread out many sheets of this insulation on the floor.

Then, a sizable protective covering is draped over it. This covering is something you make on your own using cement, sand, water, and chemical additions.

The mixture is poured into a revolving drum.

The most crucial instrument is your shovel.

You load wheelbarrows or systems with liquid mass to transfer the screed to the desired location.

While he demonstrates how to utilise the instruments, he provides ample room to refine your technique and gain more independence as you progress through the programme.
Requirements for a screed layer under Ausbildung in Germany 
Your physique is in perfect shape and harmony.

You are not at all bothered by construction noise or dust.

You are a solid teammate whom you can trust. 
Did you know there are numerous varieties of screed, each with a unique formula, including liquid screed, concrete screed, and dry screed? You require a basic understanding of math since you are calculating the mixtures. 
Career prospects for a screed layer under Ausbildung in Germany 
There are more career prospects available after the

Ausbildung

training.

Traditional screed businesses, residential construction businesses, flooring businesses, and industrial construction businesses are all in severe need of screed layers.

By the way, a two-year training programme for skilled workers is also available that condenses the instruction for screed layering.

Screed layer apprentices must complete three years of instruction.
Talk to KCR CONSULTANTS. They will explain the Ausbildung in Germany program.
With your expertise in layering screed, make the floor spotless and perfect for years!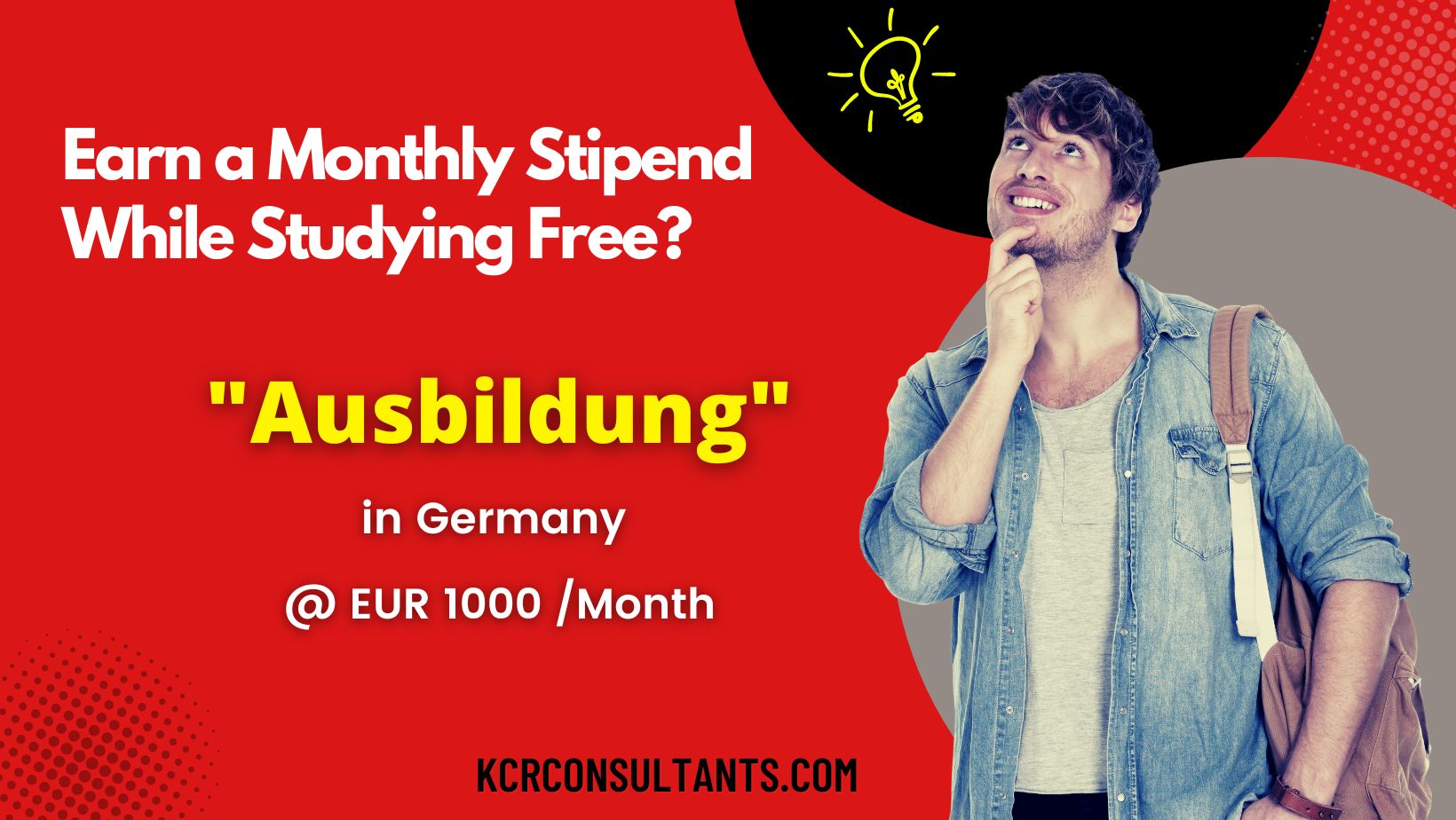 THE TRENDSETTING VOCATIONAL ROUTE TO GERMANY IS UNIQUE IN ITS NATURE AND SPIRIT.