Ausbildung Railway Worker in Germany
Do you want to work in railways?
Take an apprenticeship program (Ausbildung) as a railway worker! 
Role of a railway worker under Ausbildung in Germany 
Railroad workers test every feature, including the brakes, the locomotive's radio remote control, and other crucial operational components, creating defect reports or implementing fixes.
Railway employees operate trains (regional, freight, S-Bahn, U-Bahn), complete journeys for persons or freight during regular operations and disruptions, and interact with the signal box staff.
Railway workers unload a freight train, build an ICE with the appropriate number of waggons, or shun a train.
Train operators who focus on track duties adhere to driving service rules, manually or electronically controlled control points and signals, receive reports and record them.
Railway traffic controllers coordinate the timetables and make arrangements for the damage (signals and points malfunction) by rerouting the route. 
Railway worker training under Ausbildung in Germany 
The railroad Ausbildung training programmes alternate between a training company and a vocational school during the three-year Ausbildung training programmes (dual program).
The course begins with the importance of understanding cross-professional specialised knowledge and the fundamentals required for a career as a railway worker.
As the training progresses, it becomes more technical where you become more involved in traffic control or train driver-related responsibilities.
You will study how to operate and maintain locomotives, conduct travels, and respond to operational interruptions as a railroad employee, focusing on engine drivers and transport.
You learn the safety systems on the railway and regulations for running and shunning trains in a trade school.
The main focus of the Ausbildung training's practical portion is on trains and shunting trips, and communicating with your fellow signal box teammates.
It primarily concerns the safe administration of the driving service, both during normal operations and during disruptions. 
Requirements for a railway worker under Ausbildung in Germany 
You need to be strong in natural sciences and physics.

You are in charge of maintaining a fault-free electrical circuit.

If you excelled in technical courses or electives in school, you have a significant advantage here because every tool has technology.

You ought to be comfortable with numbers. 
Career prospects for a railway worker under Ausbildung in Germany
The movement of people and goods is crucial. There is a significant demand for qualified specialists.

Rail traffic is a crucial component of efforts to combat climate change, so demand for railway workers will increase in the future.

There are many additional training programmes to increase technical understanding.

You can receive training as a technician for traffic technology or as a master craftsman for rail traffic.

You can be a specialist in rail traffic as a master, traffic engineering technician, railway operations, freight transport and logistics specialist, vehicle technology and traffic engineering studies, and technical manager. 
You can contact KCR CONSULTANTS and get more information about the Ausbildung in Germany program.
Help millions of people reach their workplace on time through your dedicated service as a railway worker!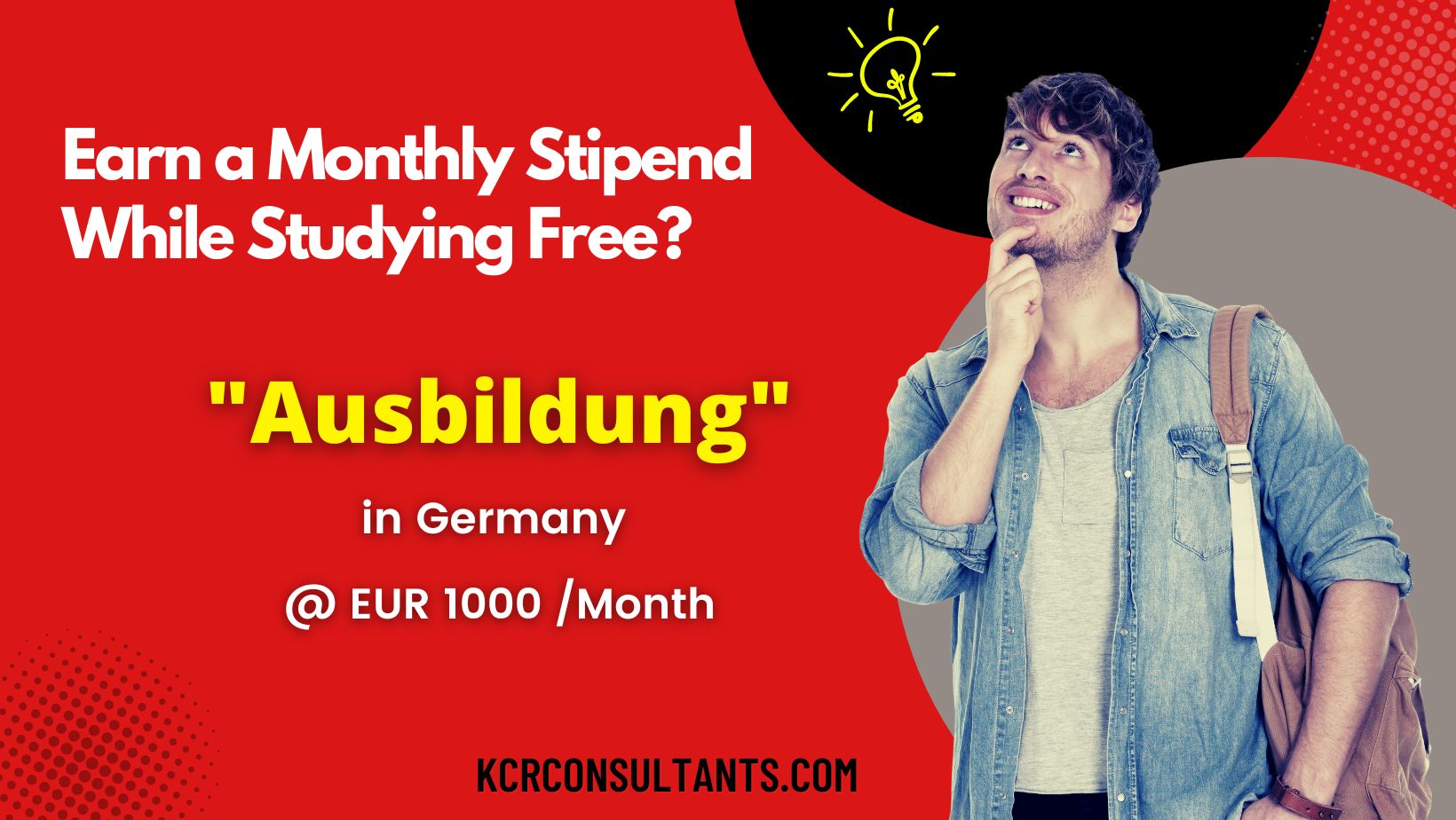 THE TRENDSETTING VOCATIONAL ROUTE TO GERMANY IS UNIQUE IN ITS NATURE AND SPIRIT.