Ausbildung Professional Driver in Germany
Do you love to drive everywhere?
You must choose an apprenticeship program (Ausbildung) as a professional driver!
Role as a professional driver under Ausbildung in Germany
As a certified professional driver, you have various work choices if you can steer your vehicle without any issues.
As a driver in the forwarding division, you travel extensively and visit many places.
Although you travel many miles as a bus driver, you are not required to fly across Germany for days at a time.
Your apprenticeship position determines whether you can drive across all of Europe or if you can spend every night in your bed. 
Did you know that the highest speed of a truck is an unbelievable 605 km/h? They used jet turbines from former Navy aircraft, and the horsepower is (because of the turbines) 36,000 HP. 
Professional driver training under Ausbildung in Germany 
It is a "typical dual vocational training" (Ausbildung) lasting three years at the training firm and the vocational school.
You learn how to navigate the highways and operate various sizes of trucks and buses.
If you begin an apprenticeship with REMONDIS, part of your daily work will involve hook loaders, side loaders, or tankers, where they arrange freight containers virtually at a 90-degree angle.
The first year of Ausbildung training includes information on loading and unloading these trucks and safety regulations.
Did you know that Daimler and Maybach unveiled the world's first truck to the public in 1896? It could drive up to 10 km/h. 
Career prospects for a professional driver under Ausbildung in Germany 
You can operate vehicle combinations and articulated vehicles of class CE with a minimum length of 16 metres or class D vehicles with a minimum length of 11.80 metres.

You secure the products while loading and unloading the truck, following the rules.

You recognise your company vehicle's flaws and damages and fix them.

You can describe the operation of your car's engine, chassis, and mechanical and electrical systems. 
Contact KCR CONSULTANTS to know more about the Ausbildung in Germany program. 
Unleash your professional driving skills and fuel your tasks!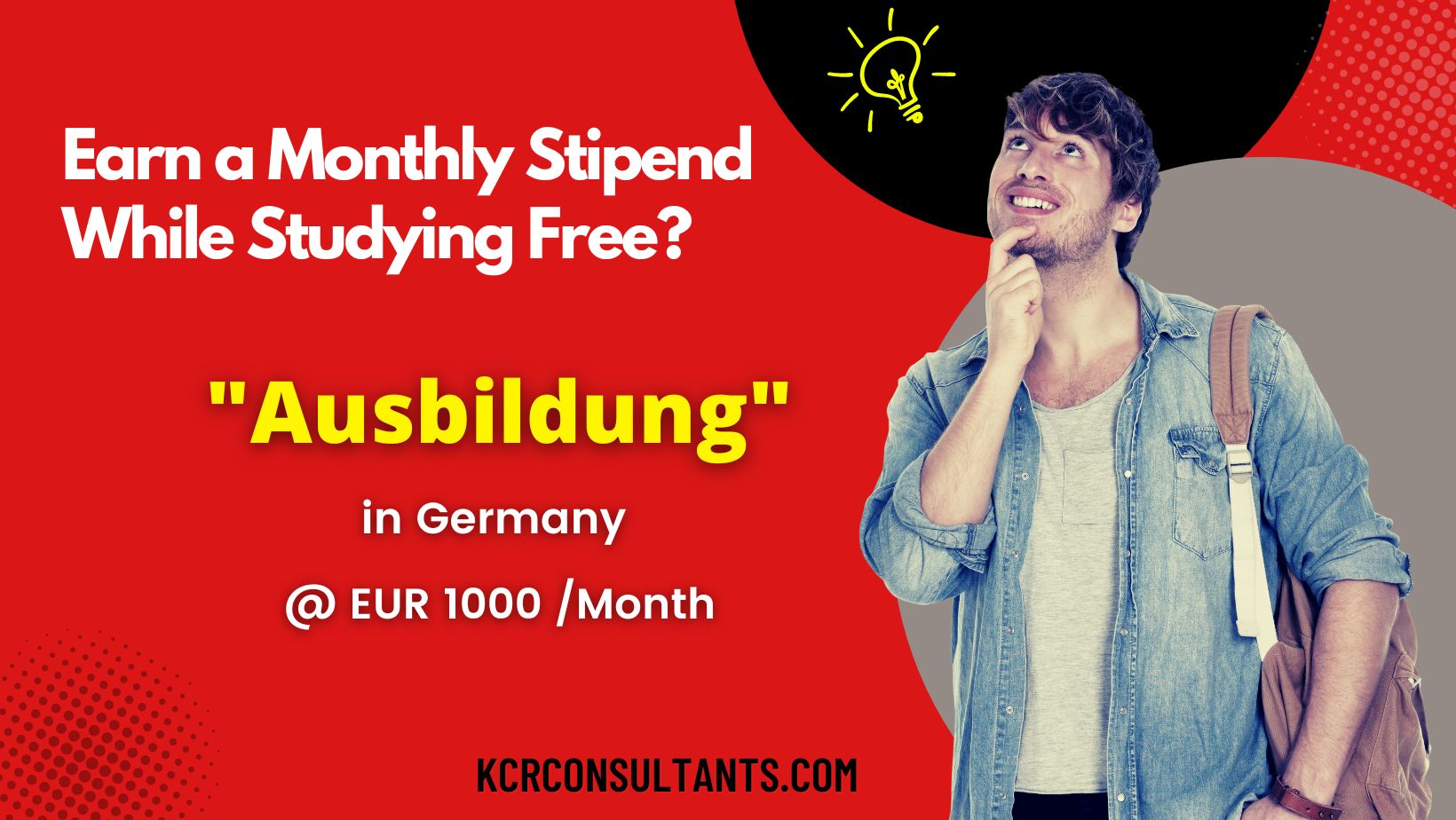 THE TRENDSETTING VOCATIONAL ROUTE TO GERMANY IS UNIQUE IN ITS NATURE AND SPIRIT.