Ausbildung Plant Mechanic in Germany
If those massive pipes get your attention, you can choose an apprenticeship program (Ausbildung) as a plant mechanic!
Role of a Plant Mechanic under Ausbildung in Germany
You maintain and assemble plans based on the documents by consulting with the client. 
You organise the work, select materials, choose the machines, and gather tools.
You manufacture each component for various industrial devices, like boilers, tanks, and pipes.
You disassemble it piece by piece, load it into a truck, ship, or plane and transport it to the customer's place.
You reassemble the component in the destination, check for any damages and functionality, and eliminate defects in quality.
You instruct the customer on how to use the product and explain its limitations, legal requirements, and maintenance conditions.
You regularly maintain the products and inspect the equipment often for any issue.
Requirements for a Plant Mechanic under Ausbildung in Germany 
You will require a technical understanding of the machines, tools, and electronics as you will deal with them constantly.

You will work with a team, so you need to be a good team player to exchange information and reliability with each other. 
Plant mechanic Training under Ausbildung in Germany
In the first year of Ausbildung training, you learn component manufacturing with manual tools, automated component manufacturing, simple assembly manufacturing and technical systems maintenance. 
In the second year, you learn about component manufacturing for plant engineering, component assembly, transportation, plant parts connection, plant systems commissioning and handover. 
In the third and fourth years, you gain knowledge about maintenance of plant systems, components' integration of control and regulation technology, plant-specific subsystem integration, plant engineering systems planning and implementation and adapting systems and changes. 
Career Prospects for Plant Mechanic under Ausbildung in Germany
After Ausbildung,

plant mechanics work in various companies like plant construction, metal industry, container construction, oil and gas production, and apparatus production.

They can work in refineries, chemical industries and electrical plant construction.

Other options are gas, electric, water, and transportation companies.

The locations for a plant mechanic include production, outdoors, halls, and assembly sites. 
Contact KCR CONSULTANTS to learn more about the Ausbildung in Germany programme. They will guide you through the documentation process.
Become an expert in plant mechanics, create and develop new plans that will change the distinct future!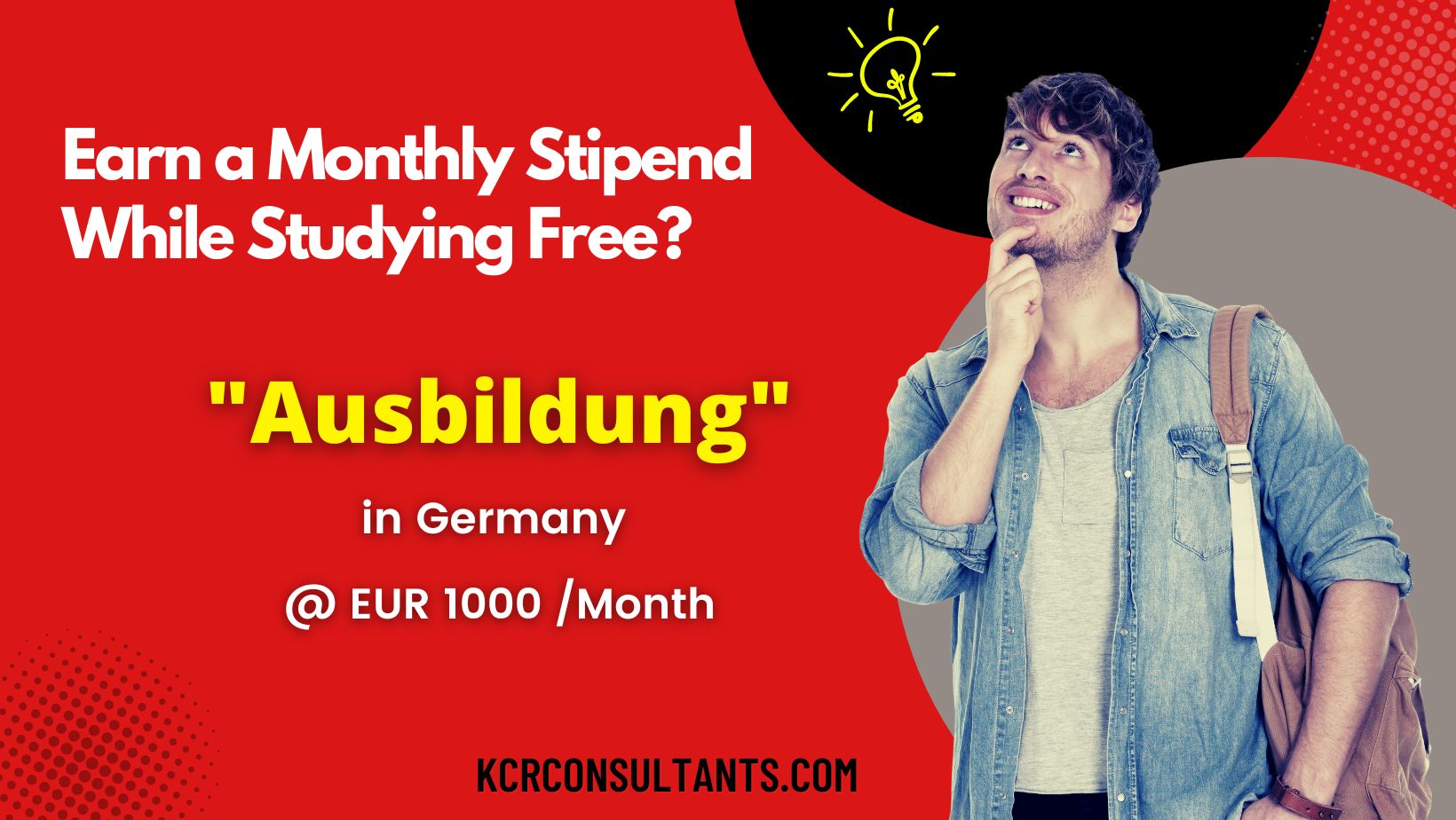 THE TRENDSETTING VOCATIONAL ROUTE TO GERMANY IS UNIQUE IN ITS NATURE AND SPIRIT.