Ausbildung optician in Germany
Do you enjoy wearing different shades of glasses? 
You should choose an apprenticeship program (Ausbildung) as an optician!
Role of an Optician under Ausbildung in Germany
At Ausbildung, opticians need to advise clients regarding contact lenses, which lens to go for, fashionable lenses, lens intolerance, and the colour of the glasses based on skin.
Opticians teach customers whether glass or plastic-made lens is good, gather more information about the customer's type of activity, and the pros and cons of using contact lenses.
Opticians need to check if they have a long or short sight using those optometric machines and measure the interpupillary distance for optimal vision.
You produce the glasses as required using high-tech precision equipment and fix the frame manually.
Opticians check for frame adjustments, such as if the frame is loose or has less pressure behind the ear. You heat the structure with a particular hair dryer and bend it according to the requirement.
You provide customer care for the people wearing glasses if they encounter unforeseen situations and break the specs. 
Skills required for an optometrist under Ausbildung in Germany
You should be excited about high-tech modern optical equipment and production machines that can make good glasses with less manual labour.

You are ready to help the customers choose the right type of glasses as they trust your judgment.

You should be trendy with the fashion for eyeglasses based on shapes and colours. 
Optician training under Ausbildung in Germany
They break down the vocational school's Ausbildung teachings into learning areas that cover every aspect of the optician profession.
You learn about flat, sharp, and round bevels of spectacle frames and soon grind glasses.
You learn sawing, milling, sanding, filing, glueing, cutting, and polishing.
You adapt glasses precisely and anatomically to fit perfectly on a person's face. 
You study the optical differences between glasses and lenses.
You recognise and differentiate eye diseases from far and short sights.
After receiving Ausbildung training on operating and maintaining the equipment, you help customer glasses fit the form of their faces and heads.
Career prospects for opticians under Ausbildung in Germany
Customers receive advice in the salesroom, where they show stylish glasses.

You can become a master optician where you can start a shop and help people with your optical expertise.

You can help with the industrial development of visual aids.

You can study bachelor's degree in optometry in the health sector.

Depending on in-house processes, opticians make the spectacles at the next workshop. Then, optometrists perform business activities like order processing in offices. 
Reach out to KCR CONSULTANTS and understand more about the Ausbildung in Germany program. 
Give the bleak and weak-eyed a clearer view of our magnificent world!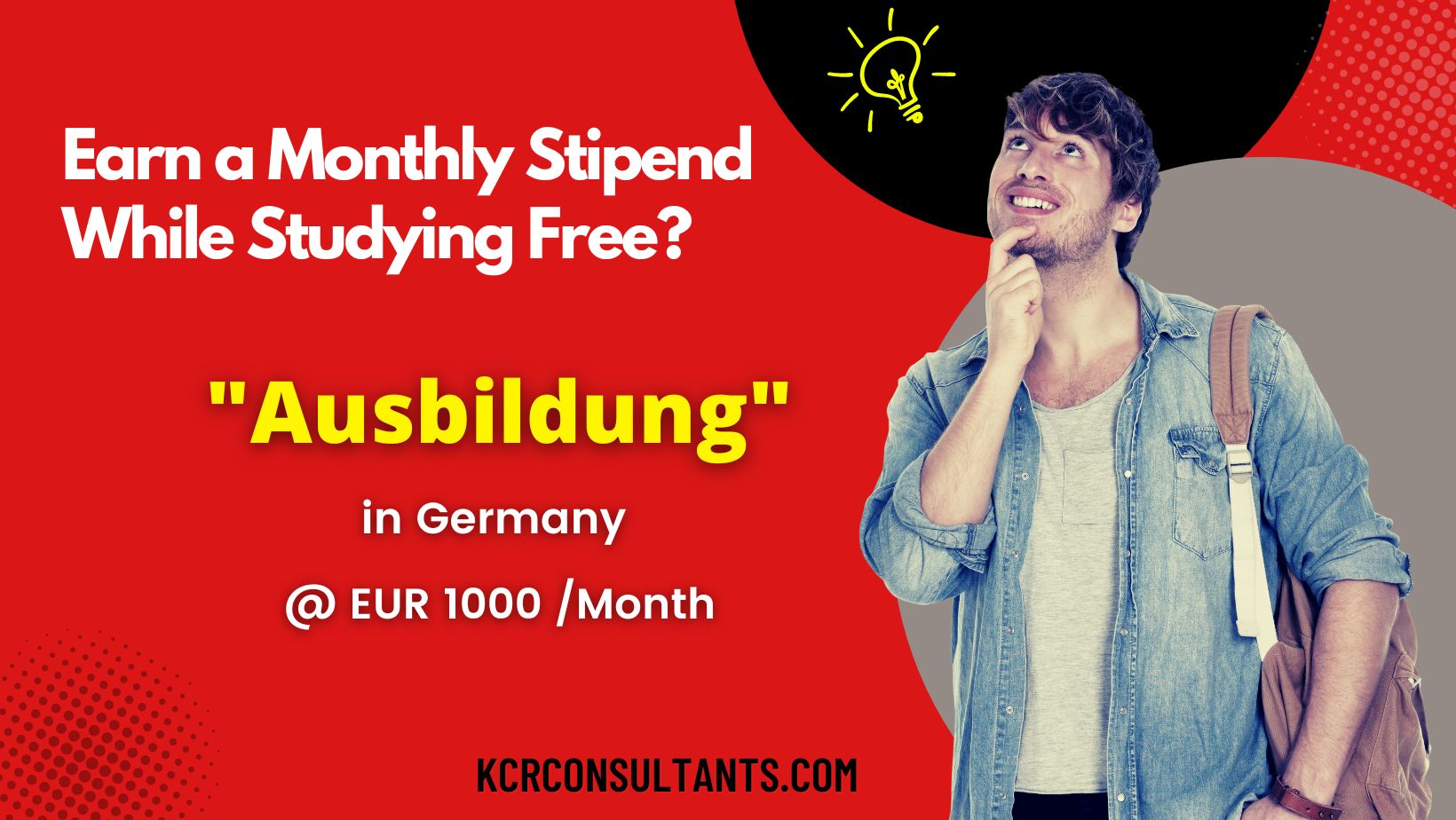 THE TRENDSETTING VOCATIONAL ROUTE TO GERMANY IS UNIQUE IN ITS NATURE AND SPIRIT.