Ausbildung IT Specialist for Data and Process Analysis in Germany
Become an analyst by taking an apprenticeship program (Ausbildung) as an IT specialist for data and process analysis! 
Role of an IT specialist for data and process analysis under Ausbildung in Germany
You examine crucial business and production management processes and offer findings about the organisation.
These could be businesses that make goods or engage in internet commerce. You need to compare and choose the tools for process optimisation.
Data sources are recognised and organised or categorised. You require data sources to make working with enormous volumes of data simpler and more effective.
You must examine the product data for validity, completeness, plausibility, quantity, and redundancy.
Programming languages and other specialised tools are employed along with analytical, statistical, and mathematical methodologies and models.
A crucial component is collaboration with the individuals and entities in charge of data protection.
All processes must adhere to data protection regulations to prevent the misuse of sensitive data, including passwords and other details about individuals or products. 
Requirements for an IT specialist for data and process analysis under Ausbildung in Germany
You are proficient in engineering, electronics, and computers.

You excel at math and feel at home in the world of numbers.

You need statistical and quantitative skills.

You are a thinker who frequently questions things.

You must have analytical abilities. 

You love working as a team. 
IT specialist for data and process analysis training under Ausbildung in Germany
A dual Ausbildung training programme lasting three years is required to become an IT specialist in data and process analysis.
You train in a vocational school and a firm. You acquire the requisite cross-disciplinary qualifications and the necessary theoretical and practical abilities.
It covers programming, project planning, and foreign languages.
You learn the same fundamental skills later, complemented by specialised knowledge and operational project work.
The vocational school (Ausbildung) teaches theoretical knowledge and skills.
It covers labour and collective bargaining law, business structure and organisation, workplace health and safety.
The company introduces the trainees to practice. They cover the fundamentals and job-specific activities. 
Career prospects for IT specialist for data and process analysis under Ausbildung in Germany
IT specialists for data and process analysis can work in various industries. 

You can find employment in information and communication technology, manufacturing, the public sector, IT service providers, and other services.

It includes businesses that sell goods online, offer energy services, or are engaged in research and development.

Small and medium-sized businesses are typically the places where people enter the profession.

Your workplace is an office, client, or business location.

 
Kindly speak to KCR CONSULTANTS. They are ready to assist you with the Ausbildung in Germany program. 
Use your analytical skills and blow off the minds of your clients by seeing your exceptional talent!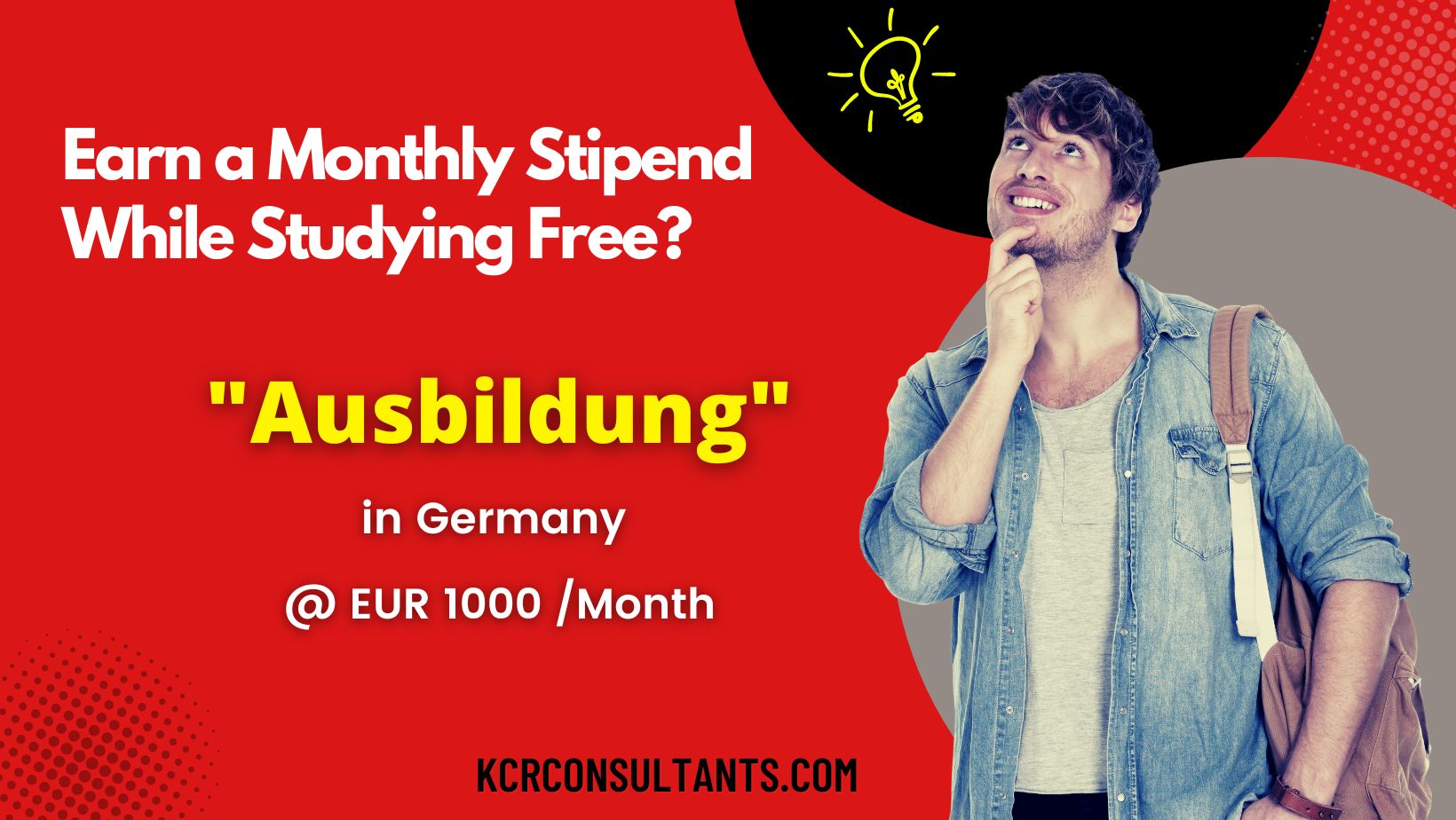 THE TRENDSETTING VOCATIONAL ROUTE TO GERMANY IS UNIQUE IN ITS NATURE AND SPIRIT.