Ausbildung Electronics Technician for Information and Telecommunications Technology in Germany
If you want to stay updated on the online world, you must choose an apprenticeship program (Ausbildung) as an electronics technician for information and telecommunications!
Electronic technician for information and telecommunications technology training under Ausbildung in Germany 
An electronic technician is the best person to plan and implement electronic communication and security systems, like phone systems, alarm systems, and surveillance systems.
You will learn how to set together, operate, maintain, and repair the systems in this area.
You will study how the systems work, including how an alarm system operates and which devices are included in the definition of a communication system so that everything goes smoothly.
You must configure electronic assemblies, computers, networks, and components and adapt system software.
You check the electrical protective measures and safety devices.
An electronics technician requires technical knowledge.
Your employment will also include performing technical inspections and maintenance work because the systems and gadgets don't always do what you want.
You are also an expert in customer service.
You evaluate the client's needs, develop potential solutions, deploy the systems, and provide user training.
You need a total of 3.5 years of Ausbildung training to become an electronics technician for information and telecommunications technology.
You can reduce the time in half if you perform well.
You will primarily find employment as an electronics technician at firms specialising in electrical engineering.
You can also work for companies that run cable networks or produce IT and office equipment. 
Career prospects for electronics technician for information and telecommunication technology under Ausbildung in Germany 
You can further train and become a master craftsman or master information technician.

You can also prepare more and become an industrial foreman with a technical orientation.

With further qualifications, you can become a technical specialist.

You can pursue a master's degree in a relevant field if you prefer.

You can become self-employed and start your own business in the future.
The only thing left is reaching out to KCR CONSULTANTS. They will take it from there with the Ausbildung in Germany program.
You can be a legend of tomorrow if you come up with a super-fast internet idea that will dazzle everyone!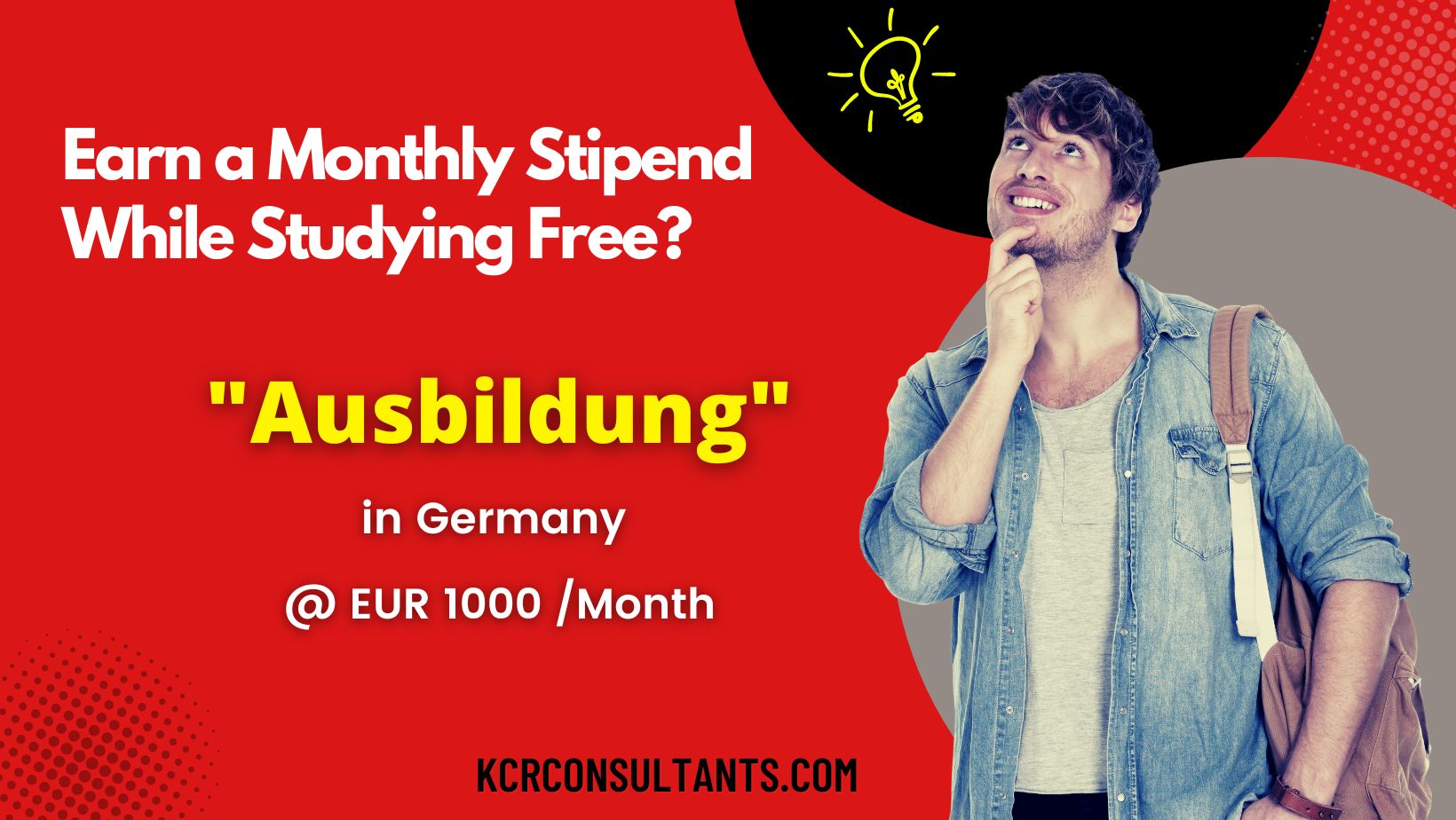 THE TRENDSETTING VOCATIONAL ROUTE TO GERMANY IS UNIQUE IN ITS NATURE AND SPIRIT.