Ausbildung Electronics Technician for Building Systems Integration in Germany
If you want to see the world get more innovative, you can choose an apprenticeship program (Ausbildung) as an electronics technician for building systems integration. 
Role of an electronics technician for building system integration under Ausbildung in Germany
The trade service should be better grounded for intelligent building equipment.
We need qualified electrical service providers owing to technological and commercial advancements.
Operational, service, and customer structures are also growing in building and infrastructure systems, necessitating a greater need for professionals.
You feel comfortable in energy management, electromobility, smart homes, and buildings.
It entails explicitly taking care of buildings' intelligent networking, increasing their energy efficiency and age appropriateness.
You connect the planner of intelligent building technology to the planning and project planning of new systems and system adjustments.
Electronics technician for building system integration training under Ausbildung in Germany 
The new electronics technician education for system integration building will endure for three and a half years and concentrate on the digitisation needs.
The emphasis is on smart homes, smart buildings, energy management, building system integration, and themes like energy transition, electromobility, and intelligent building networking.
The trainees should process and record a customer order from their company for the first time as part of the practical test.
The next step is a technical conversation with the test board, where they must defend their strategy and respond to inquiries.
They will reorganise the electronics technician profession starting in 2021, allowing you to begin your Ausbildung training as an electronics technician for building system integration in the training year 2021.
Career prospects for electronics technician for building system integration under Ausbildung in Germany 
Your career prospects are excellent as an electronics technician working in building system integration.

The electrical trade is in perfect order and will continue to be so in the future.

Since you are an authority in your industry and can actively influence future technology, you are in high demand.

  
Please call KCR CONSULTANTS. They will help you in every way with the Ausbildung in Germany program. 
Make the world brighter and more efficient with your futuristic concepts of digitisation!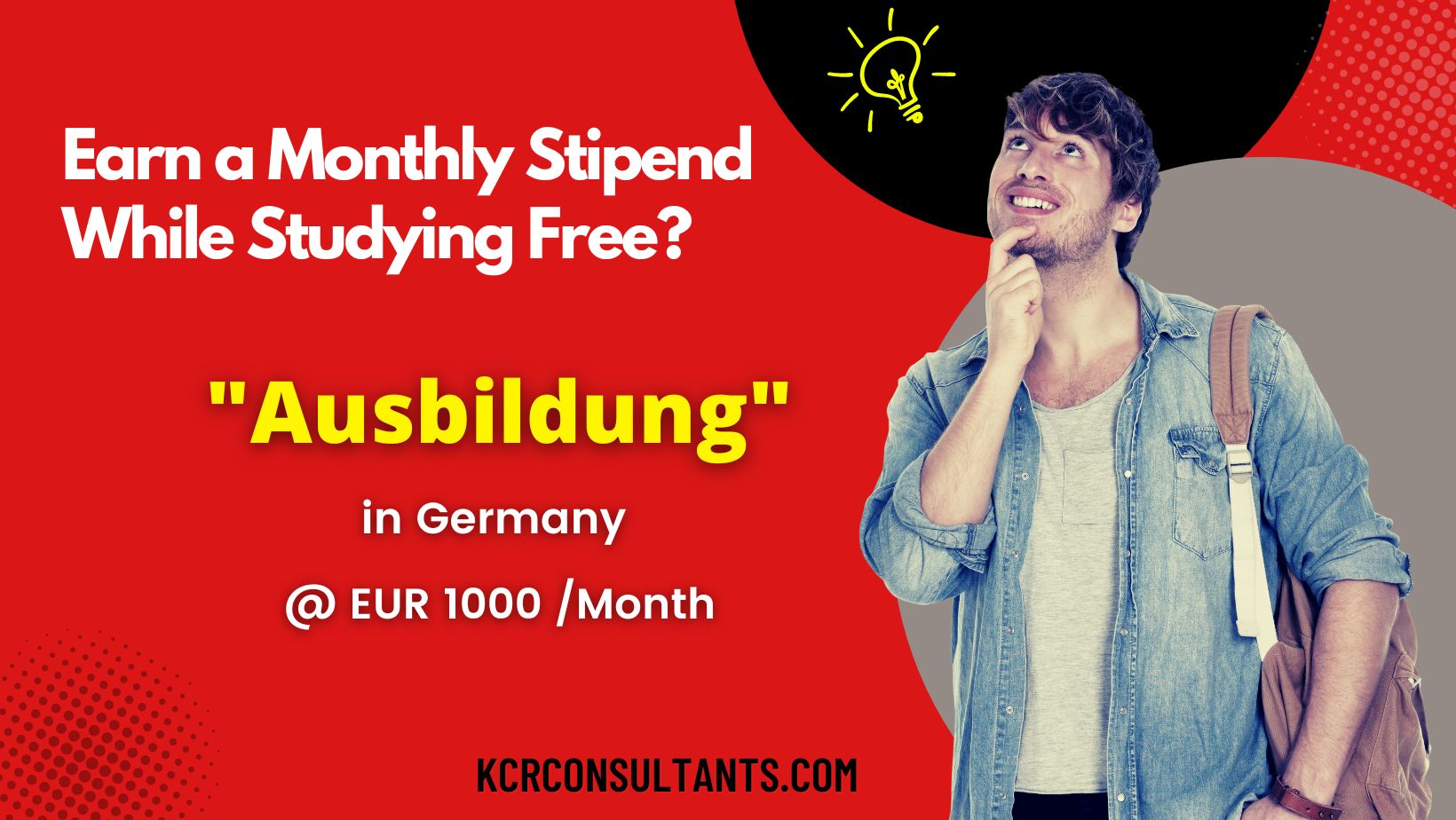 THE TRENDSETTING VOCATIONAL ROUTE TO GERMANY IS UNIQUE IN ITS NATURE AND SPIRIT.