Ausbildung Draftsman in Germany
Do you enjoy drawing and artistry? 
You must take an apprenticeship program (Ausbildung) as a draftsman!
Role of a draftsman under Ausbildung in Germany 
Your job is in a PC, where you work extensively with CAD (computer-aided design) software and statics applications.
Sometimes you travel to the actual construction site to assess the land and buildings.
Your duties are varied, and the tasks change based on the focus.
You develop and execute architectural structures for building construction.
You are responsible for calculations, associated paperwork, and producing construction drawings. 
Requirements for draftsman training under Ausbildung in Germany 
A drafter should possess qualities like dependability, accuracy, social abilities like teamwork, communication skills, and the capacity to work independently.

You must remain calm and pay attention at pressured times.

You enjoy using PC software and are technically literate.

You enjoy the diversity and want to engage in a variety of activities.

You have the gift of sketching and design. 
Career prospects for a draftsman under Ausbildung in Germany
You can have a master's degree and a few years of professional experience. 

If you plan a higher degree after three years of training, your decision to pursue dual draftsman

Ausbildung

training is intriguing and wise.

You can pursue a degree in civil engineering, urban planning, or architecture and additional training to become a technician or a business administrator.

You can also go self-employed, start your own business, and instruct trainees.  
Contact KCR CONSULTANTS now, and they will educate you about the Ausbildung in Germany program.  
Create futuristic concepts for brilliant infrastructure where people will stand amazed at your artistry!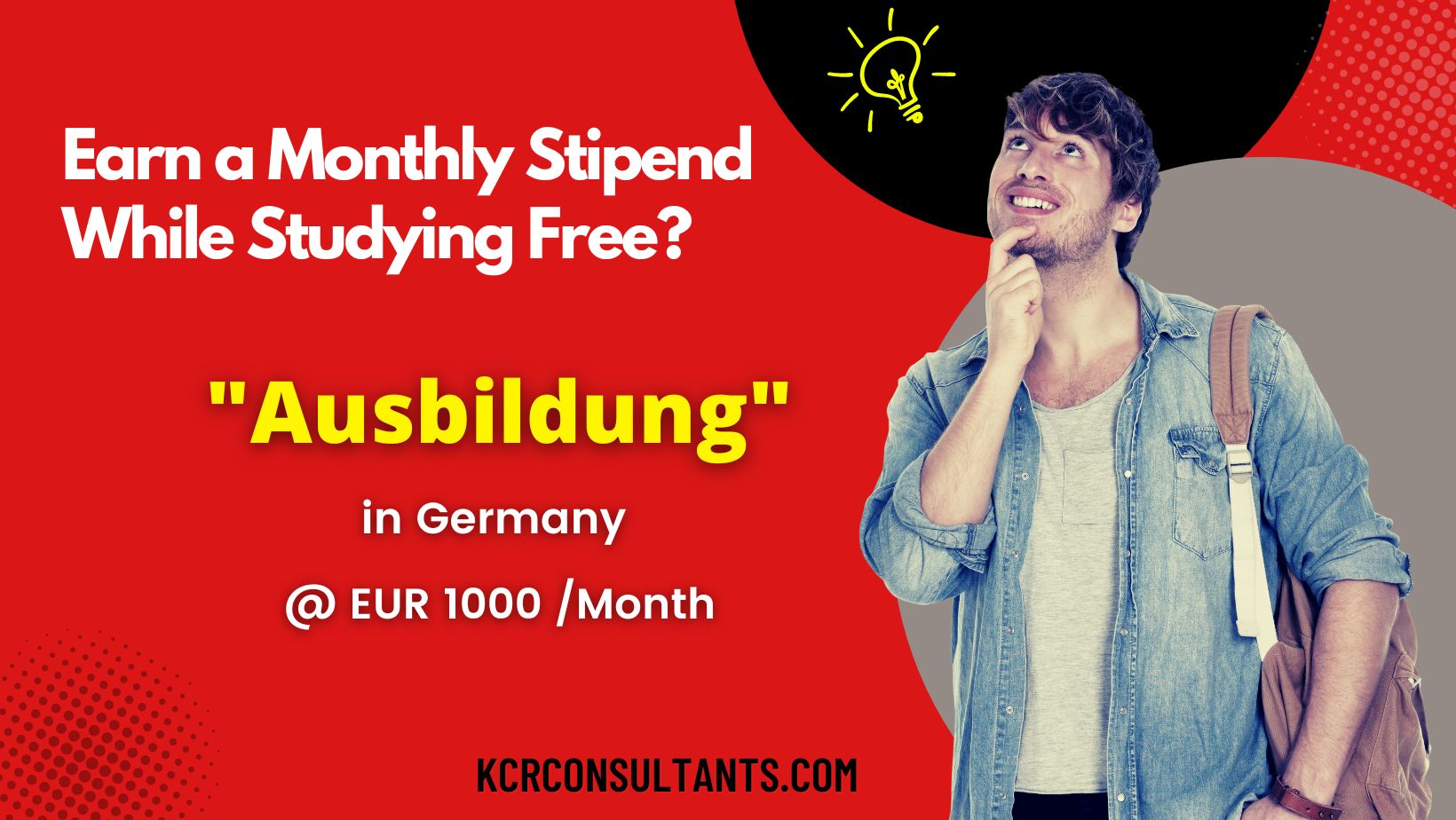 THE TRENDSETTING VOCATIONAL ROUTE TO GERMANY IS UNIQUE IN ITS NATURE AND SPIRIT.