Ausbildung Civil Service Judicial Service (Middle Service) in Germany
Do you see yourself in a courtroom?
You should choose an apprenticeship program (Ausbildung) as a civil service judicial service (middle service)!
Role of a civil servant in judicial service under Ausbildung in Germany
You frequently act as minute takers during court proceedings.
You need in-depth legal knowledge, strong communication skills, and a secure grasp of touch typing to produce minutes because nothing stated in the courtroom can be lost.
The related file should contain transcripts of court proceedings as well as different witness statements or professional views.
Those in charge of all filing tasks are members of the general judicial service.
You hear the knowledge of experts and specialists in a particular field and witnesses.
Witnesses and experts entitle a compensation for their work in court, like reimbursement of travel expenses. 
You are responsible for collecting specific fees from the accused who has lost the case.
You are in charge of completing forms, creating arrest warrants, or creating and delivering witness summons. 
Requirements for a judicial officer under Ausbildung in Germany 
You must have organisational skills as it involves writing letters, making calls, and participating in court proceedings.

Setting priorities is crucial as multiple chores frequently appear at once and can only be handled one at a time.

You must perform duties as a public servant like form calculation, witness compensation, and scheduled foreclosure accuracy with extreme care to minimise errors.

You should spend time with individuals and educate them in an approachable way.
Civil servant (middle service) training under Ausbildung in Germany 
The length of the dual Ausbildung training is typically between 1.5 and 2 years.
They determine the trainee's period based on their qualifications and federal state criteria.
Future judicial experts continue their education in particular technical institutions and a courthouse.
They offer a career exam with a written, an oral, and an intermediate exam. You may retake this test once.
During your Ausbildung training, you are a civil servant on probation.
Career prospects for a judicial legal specialist under Ausbildung in Germany 
You have excellent future possibilities, as they require legal expertise in the courtroom or the public prosecutor's office.

The digitisation process will result in modest adjustments, where files will only be created, processed, and closed digitally in the future.

There will always be a demand for knowledgeable specialists.

If they don't commit a crime, qualified judicial professionals with experience are civil servants for life and are inequitable as they contribute less to social security than other workers.
Approach KCR CONSULTANTS, where they will guide you about the Ausbildung in Germany program. 
Give life to those talented fingers of yours through your service to society!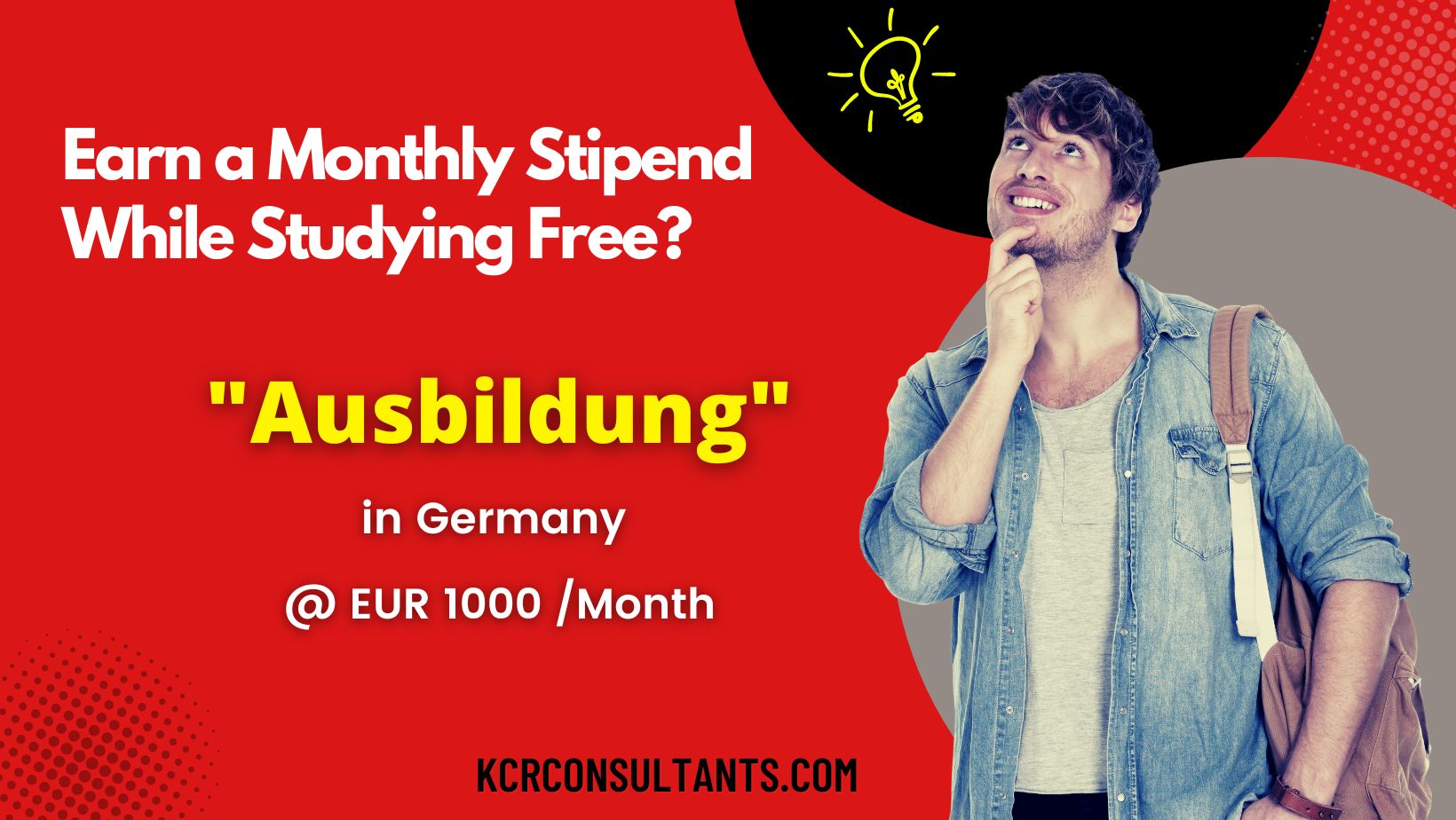 THE TRENDSETTING VOCATIONAL ROUTE TO GERMANY IS UNIQUE IN ITS NATURE AND SPIRIT.