Civil Servant Bundesbank (Middle Service) under Ausbildung in Germany
If you've always wanted to become a public servant, an ausbildung civil servant Bundesbank (Middle Service)in germany is a great move!
Role of a Bundesbank official (middle service) at Deutsche Bundesbank under Ausbildung in Germany
As a Bundesbank civil servant in the Deutsche Bundesbank, you are responsible for financial transactions behind the scenes.
Companies that transact business with the Bundesbank are banks or cash-in-transit corporations.
You recycle banknotes, employ cutting-edge equipment, determine if coins and notes are still suitable for circulation and separate the unsuitable currency.
Did you know that a euro note can fold nearly 4000 before it breaks? 
Bundesbank civil servant (middle service) training under Ausbildung in Germany 
They provide the 21-month Ausbildung training (preparatory service) in two prominent locations: the corporate headquarters or the money processing department.
There are four to six-week theoretical and three to four-month practical phases where they will deploy you at the corporate headquarters and in separate branches.
The theoretical instruction portion is numbers, rules, and statistics.
You receive banking training and manage the central bank.
You will quickly understand financial mathematics and accounting and read through volumes filled with sentences and definitions.
Your job depends on judicial orders, statutory laws, and administrative guidelines.
You will spend time in the head office and the head office branch locations.
Did you know it is illegal in Hawaii to put money in someone's ear? 
Career prospects for Bundesbank civil servant (intermediate service) under Ausbildung in Germany 
Only the Deutsche Bundesbank provides

Ausbildung

training to become a Bundesbank civil servant (intermediate service).

So, you will work as a qualified public worker at a Deutsche Bundesbank location.

There are three possible locations to work: the Frankfurt main office, one of the nine headquarters, and one of the 35 branches in Germany.

Your specific workspace can be an office or a room designated for processing money. You can find employment at a post office. 
Contact KCR CONSULTANTS now; they are ready to assist you with the Ausbildung in Germany program. 
Handle millions of euros with your skill and expertise!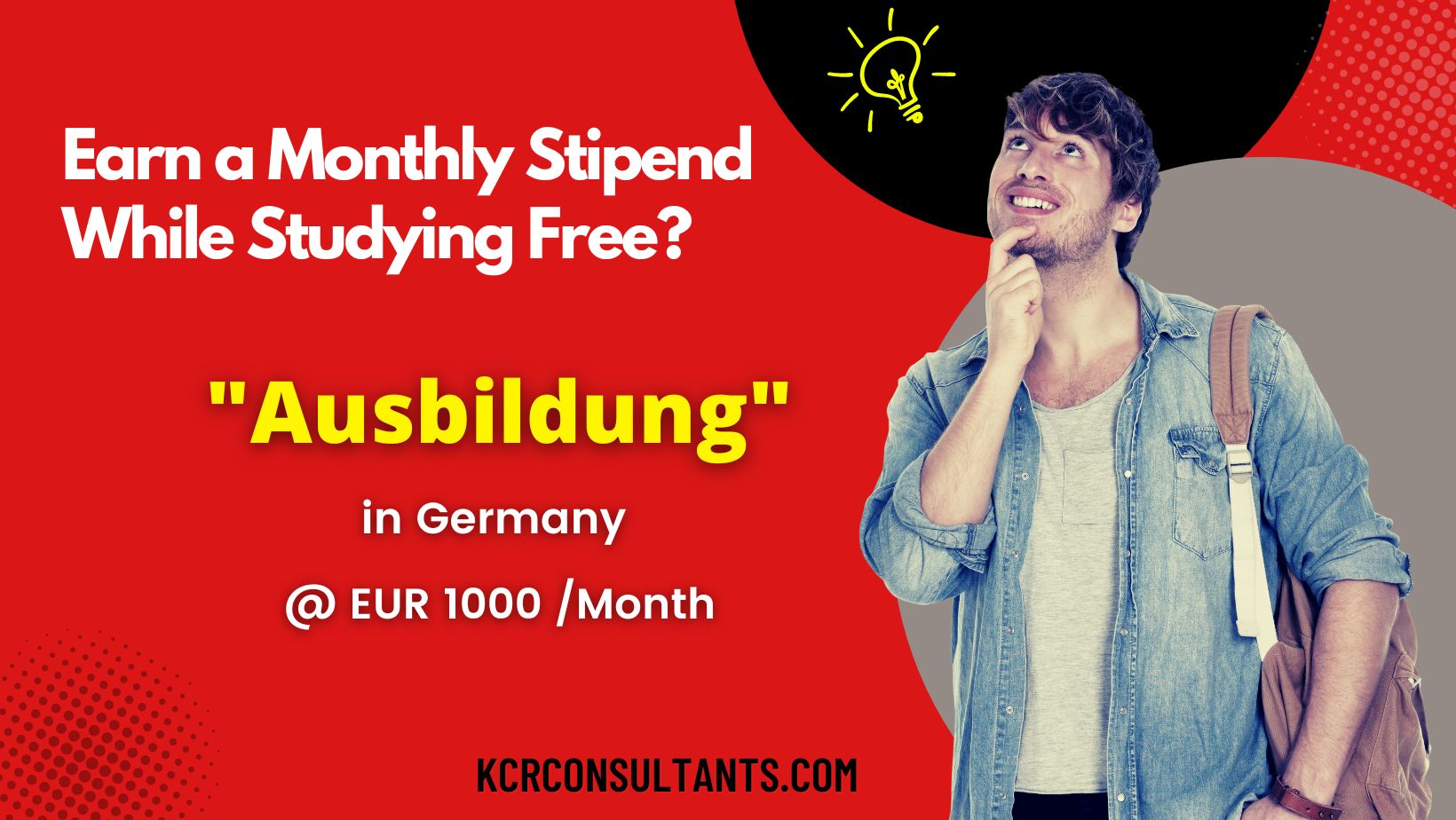 THE TRENDSETTING VOCATIONAL ROUTE TO GERMANY IS UNIQUE IN ITS NATURE AND SPIRIT.