Ausbildung Baker in Germany  
If baking is in your blood, an apprenticeship program (Ausbildung) as a baker is the best choice! 
Role of a baker under Ausbildung in Germany
Your workday begins at two or three in the morning.
You shouldn't be bothered more by having to leave for work in the dark than by finding it challenging to meet up with pals on weekday evenings.
Many bakers enjoy working at night.
Time flies by in the team since everyone is relaxed and there are set work procedures.
Did you know Germany produces 400 distinct varieties of bread every day? 
Baker training under Ausbildung in Germany 
The baking apprenticeship (Ausbildung) is a dual programme alternating between learning in the workplace and vocational school.
You will discover that being a baker entails more than "simply" baking.
In the bakery, hygiene and workplace safety are of utmost importance.
You must therefore be ready for routine cleaning as well.
Another crucial aspect of your baker's Ausbildung training is the management of food and supplies.
Requirements for baker training under Ausbildung in Germany
For

Ausbildung

training as a baker, you don't need any prior baking experience other than a school-leaving diploma.

The minimal criterion for employment in many bakeries is a lower secondary school diploma.

They also hire school dropouts with extraordinary talent in a few unusual instances.

You should unquestionably be able to perform simple math, have deft hands, and be able to provide consumers advice.

You need creativity and the capacity to collaborate with others.
Did you know that learning how to make ice cream is a requirement for becoming a baker? 
Career prospects for a baker under Ausbildung in Germany 
A bakery that sells its baked goods is where you complete your baker's training.

After completing their

Ausbildung

training, master bakers can pursue additional options.

You can work in a 4-star hotel kitchen, in business, or as a German bread expert overseas.

After completing your apprenticeship, there are still plenty of job options available.

You can pursue a nutrition or food technology degree after completing an apprenticeship as a baker.

You can start a business and open your bakery.
Reach out to KCR CONSULTANTS. They will tell you everything about the Ausbildung in Germany program.
Make the customers enjoy the last bite of your significant bread, and let the aroma rule the place!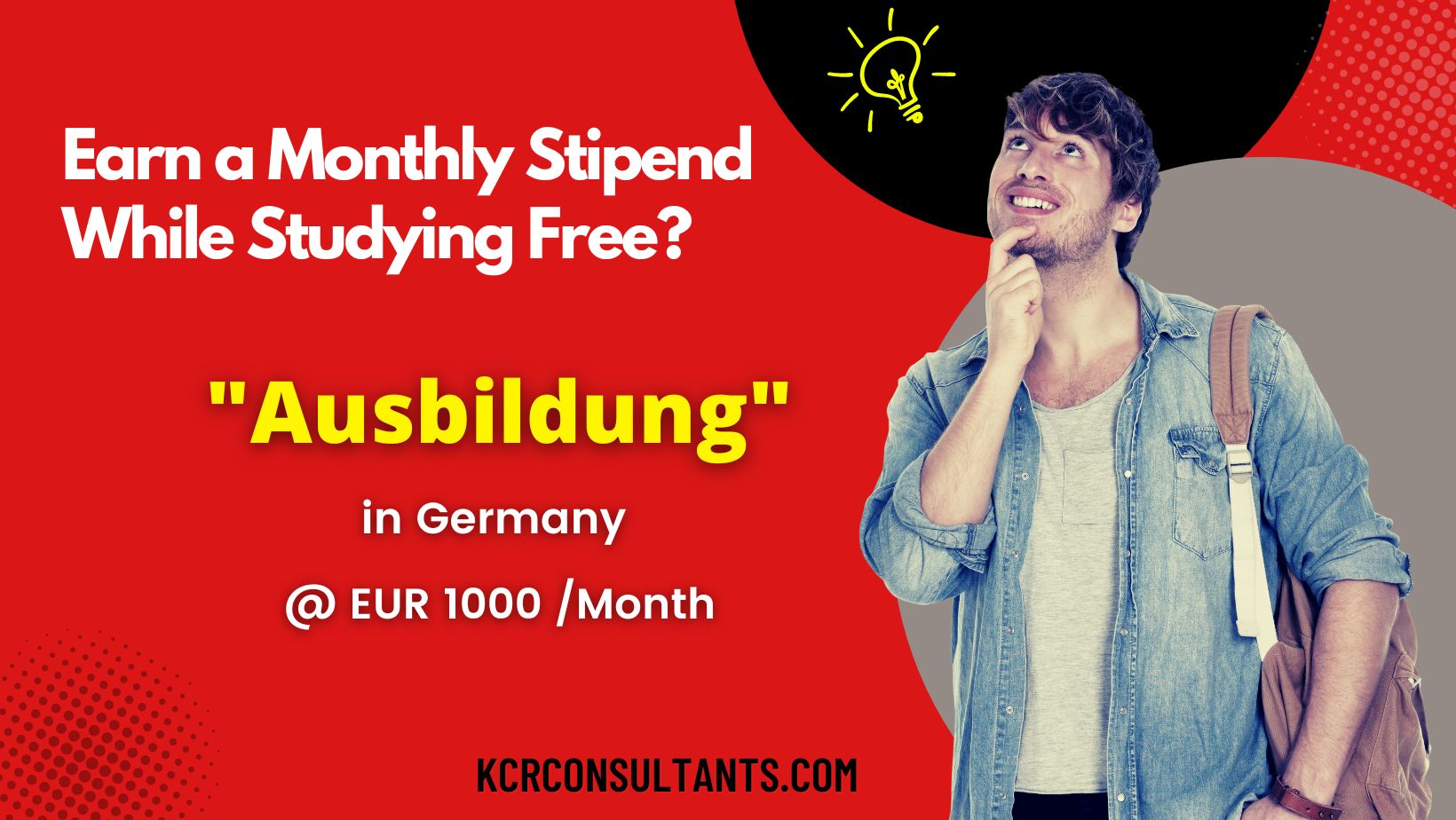 THE TRENDSETTING VOCATIONAL ROUTE TO GERMANY IS UNIQUE IN ITS NATURE AND SPIRIT.