Ausbildung Wood Sculptor Specialist in Germany
Do you want to sculpt something new?
The first step is an apprenticeship program (Ausbildung) as a wood sculptor specialist! 
Role of a wood sculptor under Ausbildung in Germany
A customer wants a garden statue of an animal.
You specify the dimensions and inquire about the animal's appropriate standing and facial expressions.
Using your designs as a guide, make a scale-appropriate miniature model out of clay, plaster, or wood.
Due to its extreme hardness and resistance, the wood is ideal for outdoor use.
You use several tools depending on how fine the work should be.
As a wood sculptor, you must repair and restore old wooden furniture or artefacts and learn how to make new things.
Wood sculptor training under Ausbildung in Germany
A three-year dual Ausbildung programme is required to become a wood sculptor.
To gain the theoretical information needed for the profession, you attend a vocational school, but you are already employed by and actively contributing to your Ausbildung training company.
Training facilities could be studios, workshops, or businesses specialising in wood carving.
You will learn how to respond to customer requests and provide them with appropriate guidance during your training.
You create wooden figures, coats of arms, elaborate ornamentation, or mirror frames at the customer's desire. 
Career prospects for a wood sculptor under Ausbildung in Germany
You handle sculptures, coats of arms, home decor, toys, and ornaments and restore carvings and sculptures.

As a master wood carver, you will handle managerial and specialised duties in the artistic transformation of wood into items used to adorn homes, businesses, and churches.

In wood carving, a restorer conserves, renovates, and reconstructs statues, sculptures, and other wooden works of art.

Along with customer service, you can also work in maintenance or construction.

You can also work as a service engineer or a calculation engineer.
Get in touch with KCR CONSULTANTS. They will provide information about Ausbildung courses in Germany.
Sculpt something legendary that millions of people watch and admire!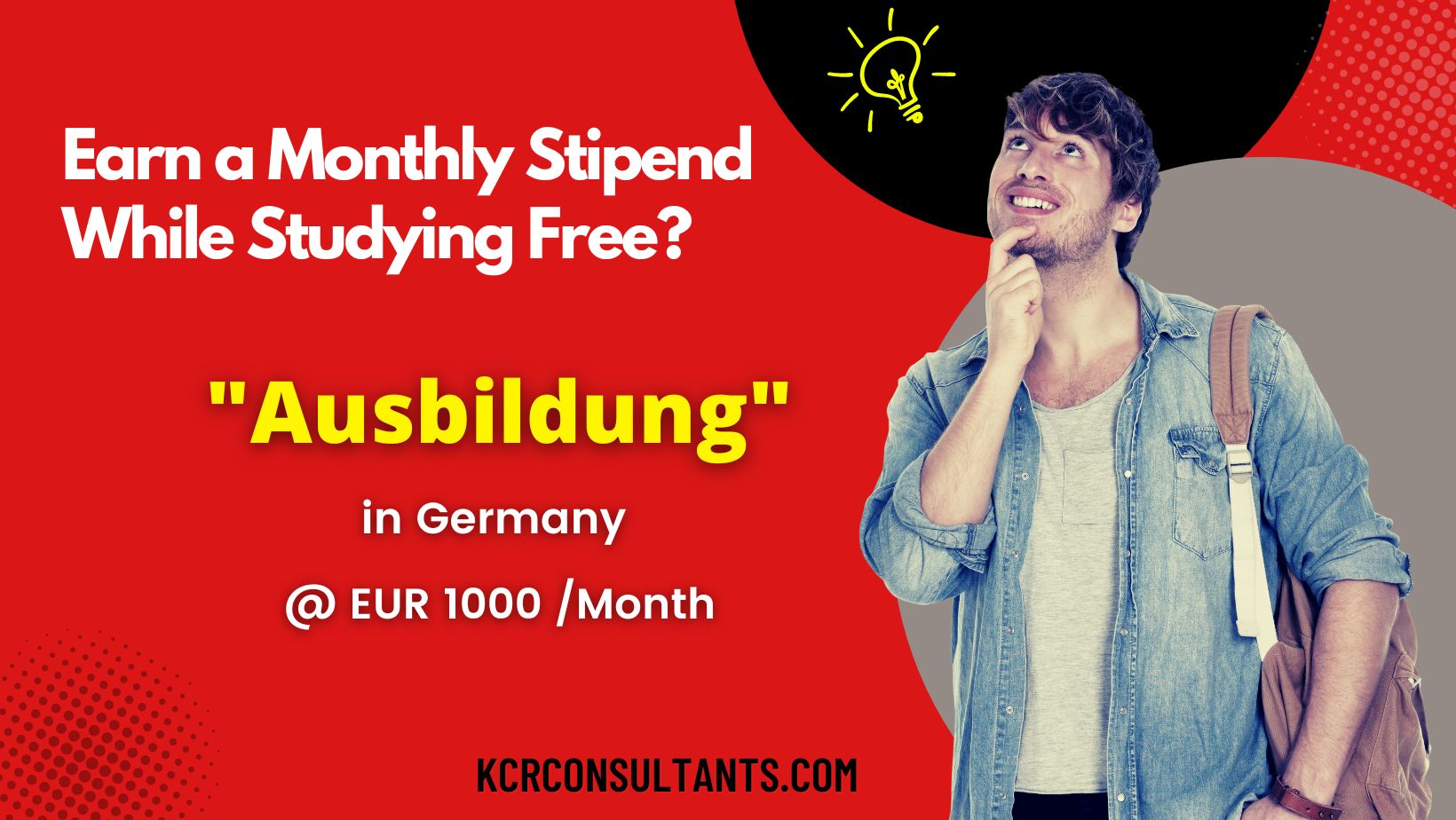 THE TRENDSETTING VOCATIONAL ROUTE TO GERMANY IS UNIQUE IN ITS NATURE AND SPIRIT.