Ausbildung Wickerwork Designer in Germany
If you want to master a unique profession, an apprenticeship program (Ausbildung) as a wickerwork designer is a great choice!
Role of a wickerwork designer under Ausbildung in Germany
You must get the natural materials for weaving and furniture, such as willow, rattan, or rush grass, ready before the weaving workshop's workday officially starts.
Willow branches are peeled, dried, and split before being uniformly cut.
Your teacher will demonstrate the various braiding methods and how to handle the material without damaging it.
You also learn how to bend, drill, file, and sand because you must understand how to process metal and wood.
The following two years of Ausbildung training place an increasing emphasis on creativity.
You create your own patterns and forms for wicker furniture and objects while learning how to make both manual and digital drawings.
Wickerwork designer training under Ausbildung in Germany
To become a wickerwork designer, you must complete dual and academic Ausbildung training.
You don't need a specific diploma for the wickerwork designer training course, but you should bring creativity, spatial imagination, and manual dexterity.
After passing the journeyman's test, you can create or fix furniture on demand in wicker furniture workshops or wicker products repair workshops.
After your Ausbildung training, you can participate in a workshop for individuals with disabilities.
Career prospects for a wickerwork designer under Ausbildung in Germany
You can create stunning baskets, furniture, or chests.

You can become the most well-known and well-liked master craftsman, where you'll learn many crucial things about business administration and commercial procedures while also honing your manual talents.

You can earn a bachelor's degree in wood technology or interior design.

You can pursue additional training to become a working educator.

Work education positions are available at vocational training facilities, youth welfare organisations, and rehabilitation clinics.
Get in touch with KCR CONSULTANTS. They will assist you with Ausbildung in Germany program.
Weave an excellent piece of art with your design skills!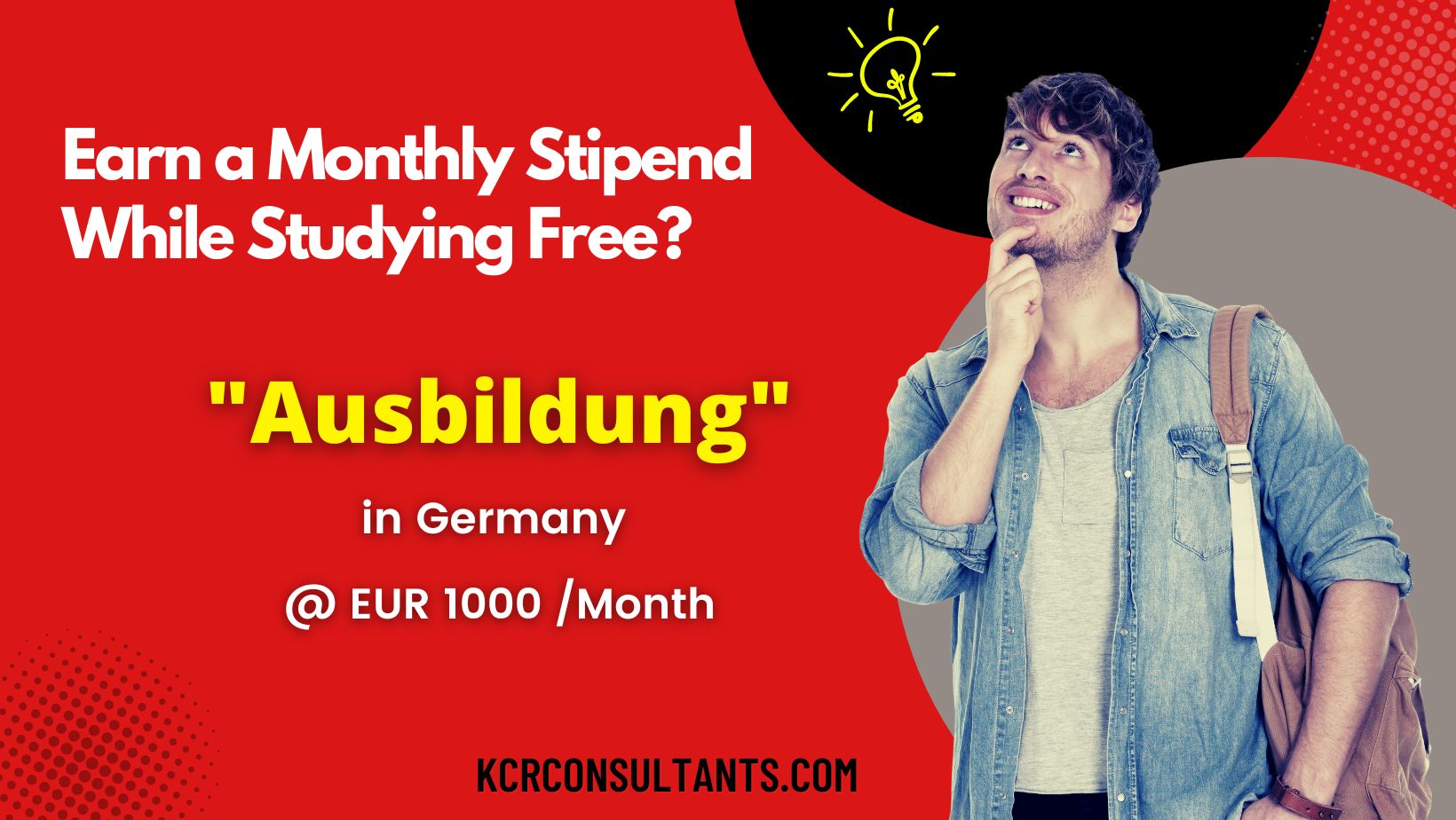 THE TRENDSETTING VOCATIONAL ROUTE TO GERMANY IS UNIQUE IN ITS NATURE AND SPIRIT.