Ausbildung Watchmaker in Germany
If you were fascinated with those pretty little mechanisms with the watches, you could choose an apprenticeship program (Ausbildung) in Germany. 
Role of a watchmaker under Ausbildung in Germany
With the proper Ausbildung training, you can become a watchmaker and ensure everything works.
You produce clocks and other timekeeping instruments either manually or industrially.
Working in the industry will require you to create watches and maintain, test, and repair them.
The minute parts must be removed, examined, and replaced.
You manage production, programme the machinery, and control it.
You can finish your three-year training to become a watchmaker in watchmaking organisations. 
Did you know that it took until 1923 for the wristwatch to be invented? 
Watchmaker training under Ausbildung in Germany
Your watchmaking Ausbildung training will take place in the training facility's workshop.
It includes handling various types of grease, adhesives, and chemicals, changing batteries, attaching wristbands, and cleaning casings.
You take classes covering both the academic underpinnings and the fundamentals of commerce.
You discover how machine engravings are created and how voltage, current, resistance, and power are monitored in a DC circuit.
You learn that the root causes of faults, issues, and quality flaws are methodically looked after, resolved, and recorded.
You learn the quartz clock's structure in the second year and perform practical exercises on the gear train.
You learn to operate chronographs and write your final exam.
You must have a fundamental understanding of physical processes to become a watchmaker. 
Did you know the costliest watch in the world cost $5 million and took 14 months to make by hand? 
Career prospects for a watchmaker under Ausbildung in Germany
You can look for jobs in repair and service workshops.

You can take up a job with a watchmaker like Swatch.

You can certify precision engineering, silversmithing technologies, gemstone processing, electronics, and occupational safety.

You have the choice to participate in advanced training courses.

You can do a specialist degree in micromechanics to become a technical specialist, master watchmaker, or business assistant.

You could start your own business if you wanted to be your own boss.
KCR CONSULTANTS will guide you with the Ausbildung courses in Germany.
Become a legendary watchmaker as you govern the time!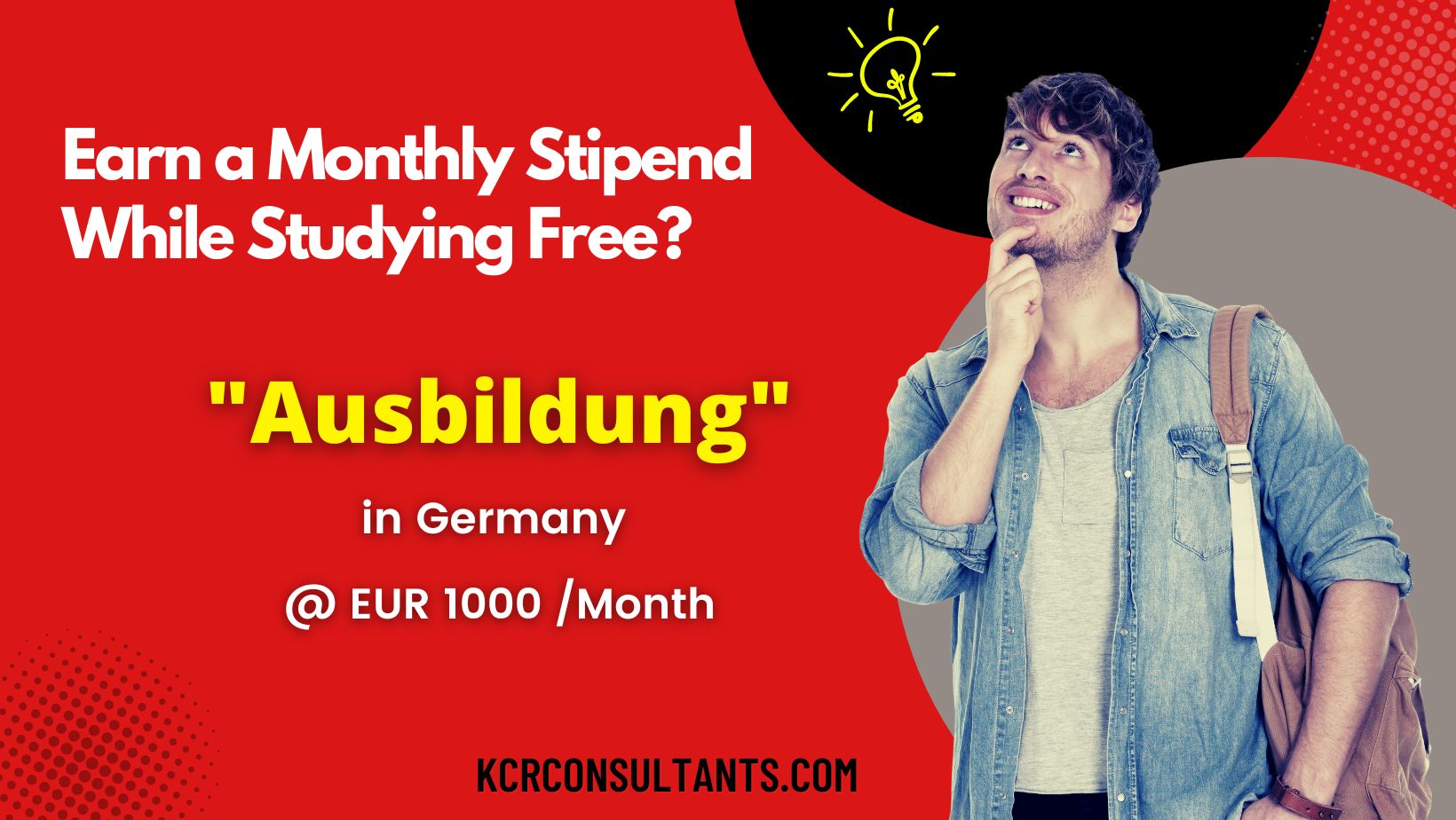 THE TRENDSETTING VOCATIONAL ROUTE TO GERMANY IS UNIQUE IN ITS NATURE AND SPIRIT.