Ausbildung Violin Maker in Germany
Do you want to master a unique profession?
The best choice is an apprenticeship program (Ausbildung) as a violin maker!
Did you know you must preserve violin wood for at least 50 years before you can treat it? It has the proper tone only after that.
Violin maker training under Ausbildung in Germany
Your time spent in the workshop and at vocational school will always be split evenly during your apprenticeship (Ausbildung) as a violin maker.
It takes three to three and a half years to complete the dual vocational Ausbildung training.
Your Ausbildung training's length entirely depends on the school you pick.
You primarily learn how to use your primary working material—wood—appropriately in the workshop.
In your first year of Ausbildung training, filing, planning, glueing, cutting, and fitting are your daily bread.
Materials and production planning are taught in the vocational school and applied in the Ausbildung training for making violins.
Did you know the Lady Blunt Stradivarius, the most expensive violin in the world, sold for more than 11 million euros?
A few millimetres can differentiate between your instrument sounding more like a singing saw or the first violin in a symphony orchestra.
After finishing the assignment, you examine the quality of your work for yourself.
Professionals determine from a violin's sound that wood must be sanded on the instrument's body to achieve the best sound.
If you pursue a violin-making career, you will study an ancient, venerable, and unique trade. 
Requirements for a violin maker under Ausbildung in Germany
You must succeed on a rigorous aptitude test to be accepted.

 

You are a violinist.

You have excellent drawing skills.

Your aptitude for mathematics is great.

You must also have a recent health certificate because your hearing and vision should be perfect.

You adore music.

You have no difficulty focusing throughout the work.

With your hands, you like to make things.
Career prospects for a violin maker under Ausbildung in Germany
After completing your training, you can add the master craftsman's examination to become a master violin maker.

After graduating, if you find yourself pulled more to the office than the store, you might want to think about pursuing more training to become a specialist.

You can consider a profession as a teacher of aspiring violin manufacturers.

You can pursue a bachelor's degree in musical instrument manufacture.

Starting your own violin-making business doesn't require being a skilled artisan. However, you should have a few years of industry expertise and a loyal clientele before you consider launching your own firm.

  
Talk to KCR CONSULTANTS. They will guide you with the Ausbildung in Germany program.
Master the century-old skill of making a violin and stand out from the rest!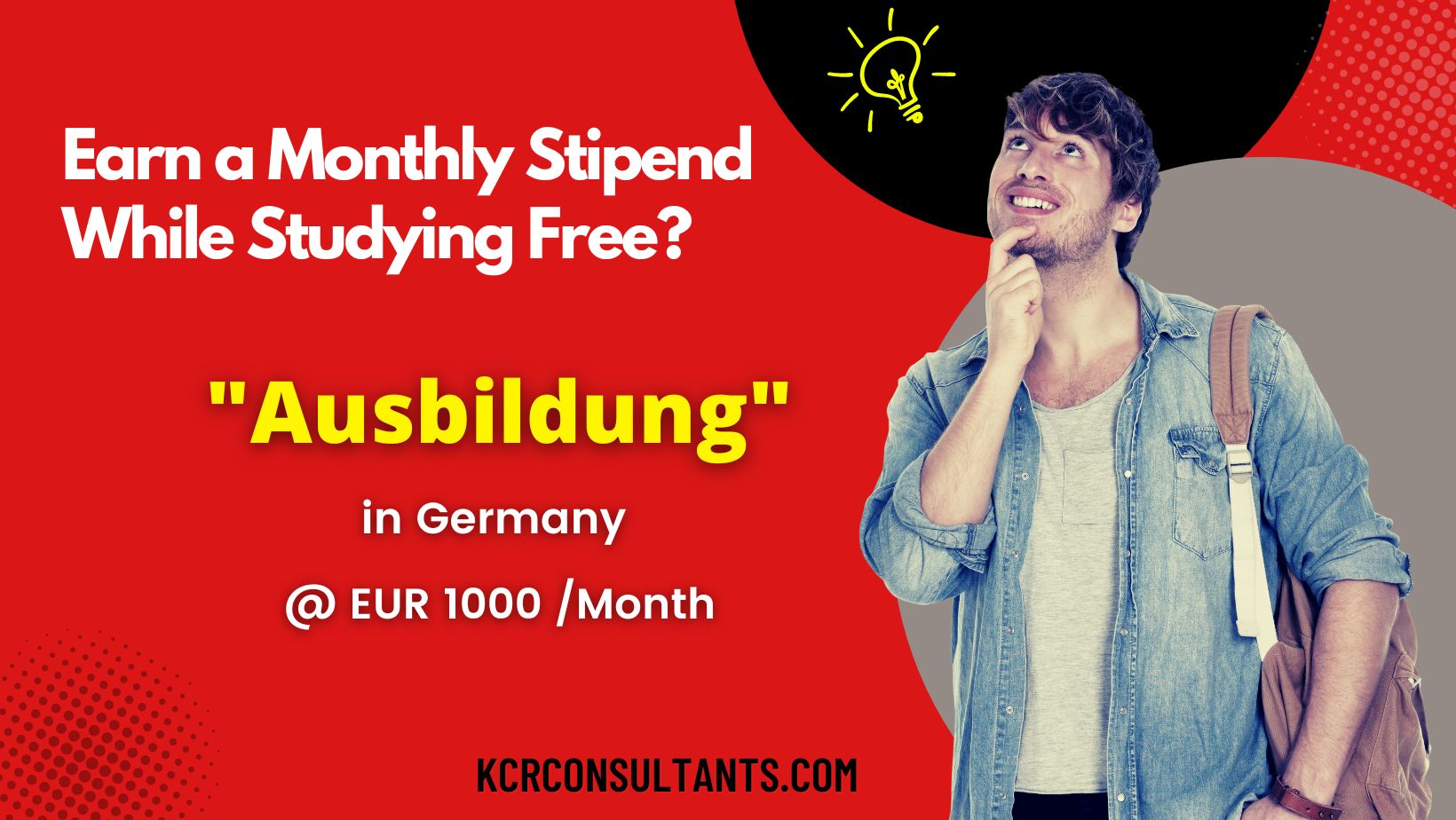 THE TRENDSETTING VOCATIONAL ROUTE TO GERMANY IS UNIQUE IN ITS NATURE AND SPIRIT.