Ausbildung Vehicle Painter in Germany
Do you enjoy painting your car?
Why not take an apprenticeship program (Ausbildung) as a vehicle painter?
Vehicle painter training under Ausbildung in Germany
The Ausbildung training to become a car painter typically lasts three years and can be completed wholly in school, concurrently in a company and a vocational school, or occasionally even inter-company, depending on your preferences.
Inter-company training is when you attend specialised workshops certified by the IHK to get specific learning material that, for various reasons, cannot be taught at your training firm or in your vocational school.
You learn about the makeup of various paints during your Ausbildung training and how to artistically execute design sketches and prep surfaces of vehicles so they shine in new brilliance.
You won't miss a car that needs a fresh coat of paint! 
During your Ausbildung training to become a car painter, you will learn all you require for your future professional life.
It includes using various tools and machinery, such as an angle grinder and a paint gun with a compressor.
At this point, resist feeling intimidated by these terms.
After only a few months, you can operate the various electronic tools as if they were nothing out of the ordinary.
After three years, you'll take your final exam at the Chamber of Industry and Commerce.
Requirements for a vehicle painter under Ausbildung in Germany
You should have performed well in the academic disciplines of chemistry, math, handicrafts or technology to be eligible for an apprenticeship (

Ausbildung

) as a car painter.

It's crucial for this profession that you have a fundamental understanding of how to put specific car pieces together and the makeup of various paints and chemicals.

You should also have confidence in your mathematical abilities because you frequently need to estimate the cost of a completed job or determine whether you need a specific colour for your current project.
Did you know that depending on the company, robots can assist you in applying paint in layers? 
Career prospects for a vehicle painter under Ausbildung in Germany
You can further train to become a technician in paint and coating technology.

With sufficient professional experience, you can one day take your master's examination and therefore manage to become a master painter and varnisher.

You can pursue a bachelor's degree in chemical engineering or process engineering.

Before opening your shop, ‌analyse whether you have the equally vital business abilities for running your own business.
Talk to KCR CONSULTANTS now! Counsellors will explain about Ausbildung in Germany program.
Paint a fantastic blend of colours to a vehicle and make them stand out from the rest using your painting skills!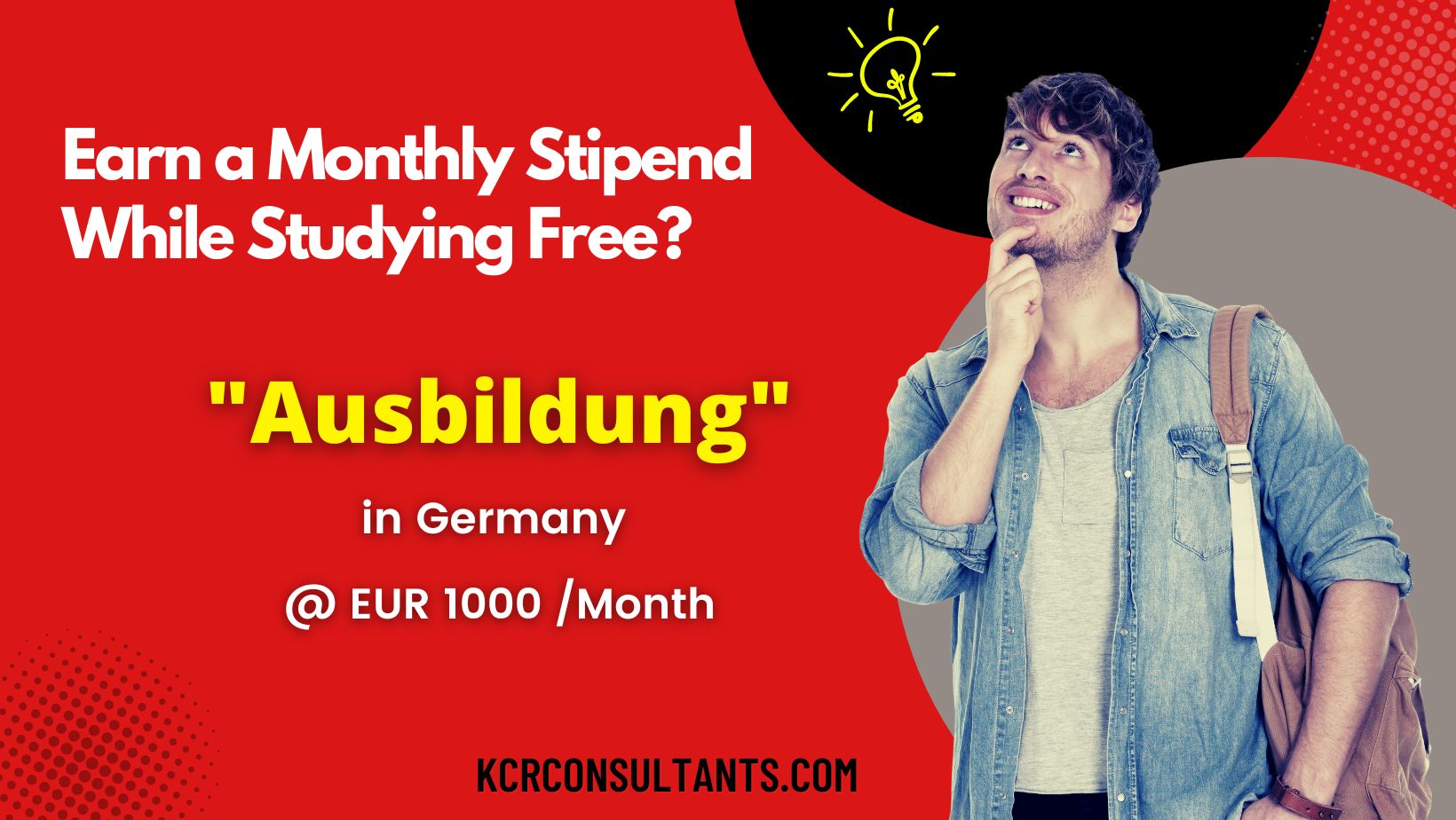 THE TRENDSETTING VOCATIONAL ROUTE TO GERMANY IS UNIQUE IN ITS NATURE AND SPIRIT.